Spirit of the Dance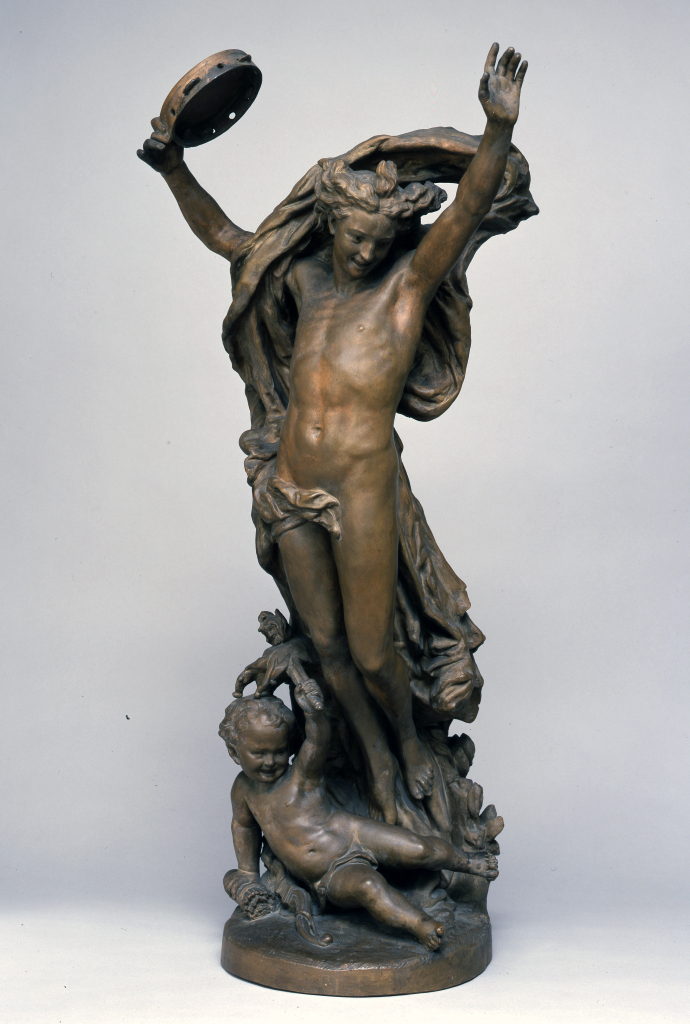 Jean-Baptiste Carpeaux, Spirit of the Dance, 1873, terracotta, Museum Purchase: Funds provided by the Edwin Binney, 3rd, Fund and The Evan H. Roberts Memorial Sculpture Collection Fund, public domain, 1999.5
This work is on view.
Title

Spirit of the Dance

Artist

Date

1873

Medium

terracotta

Dimensions (H x W x D)

39 in x 23 3/4 in

Inscriptions & Markings

numbered: 2426, between the stamps

stamp: PROPRIETE CARPEAUX, stamped, proper right rear of base

stamp: ATELIER DEPOT / AUTEUIL PARIS, stamped, proper left of base

Collection Area

Modern and Contemporary Art; European Art

Category

Sculpture

Object Type

sculpture

Culture

French

Credit Line

Museum Purchase: Funds provided by the Edwin Binney, 3rd, Fund and The Evan H. Roberts Memorial Sculpture Collection Fund

Accession Number

1999.5

Copyright

public domain

Terms

Location
Through posture and gesture, this exuberant figure embodies the Spirit of the Dance. Most artists of this period depicted abstract ideas, such as dance, art, and love through symbols, but Jean-Baptiste Carpeaux chose to bring the concept to vivid life. He modeled his sculpture on the dancers he sketched at the Paris Opéra.

In 1865, Carpeaux was commissioned to create a large sculptural monument, titled The Dance, for the front façade of the Paris Opéra building. Though the work was considered risqué when it was first installed, it eventually proved a popular success and small models of individual figures from the monument were made and sold to collectors. Spirit of the Dance is a model of the central figure from the larger sculptural group.