Tenkū: Shō (Heavenly Void: Soar)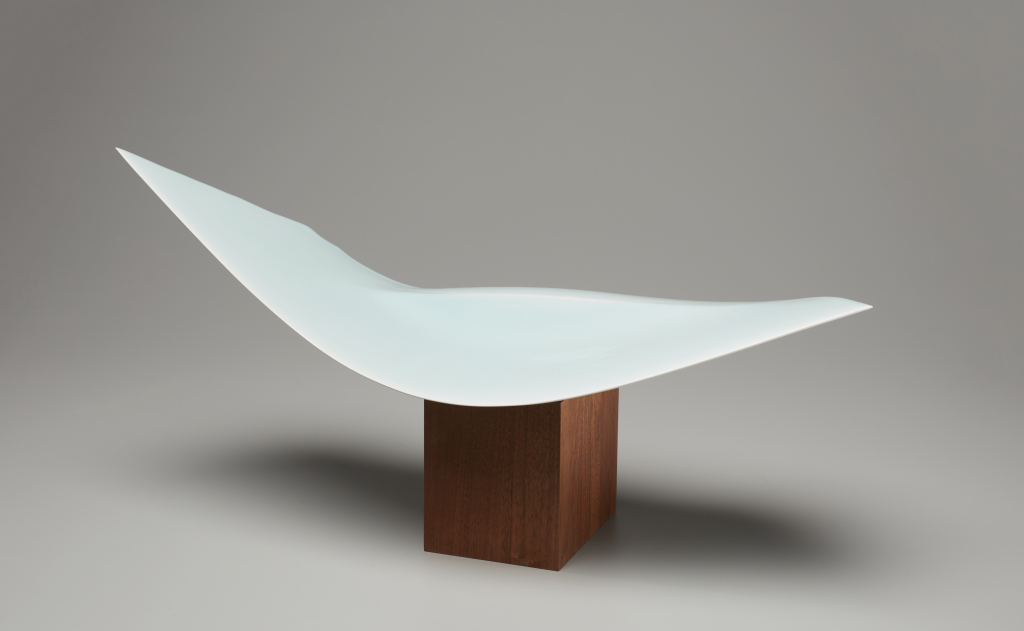 Fukami Sueharu, Tenkū: Shō (Heavenly Void: Soar), 1995/2000, slip-cast porcelain with pale blue glaze (seihakuji), The Carol and Seymour Haber Collection, © Fukami Sueharu, 2003.101.2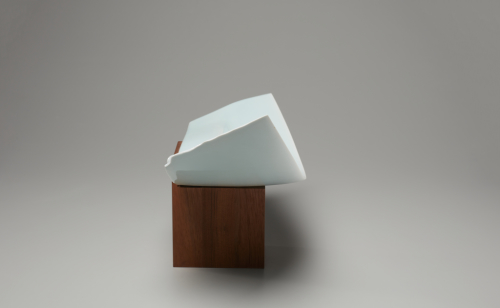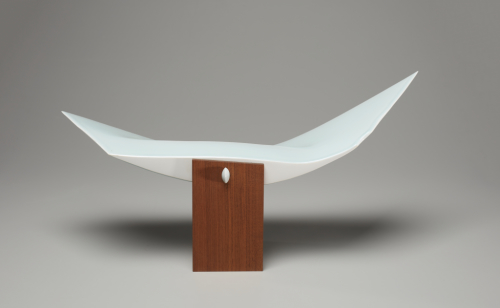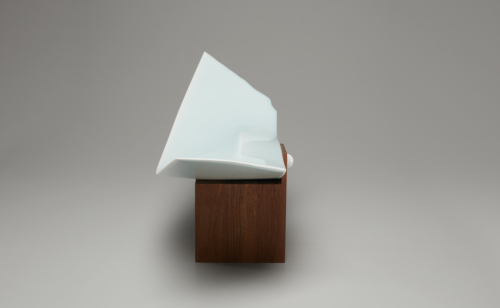 This work is on view.
Title

Tenkū: Shō (Heavenly Void: Soar)

Artist

Date

1995/2000

Medium

slip-cast porcelain with pale blue glaze (seihakuji)

Dimensions (H x W x D)

11 3/4 in x 23 5/8 in x 8 5/8 in

Collection Area

Asian Art

Category

Ceramics

Modern and Contemporary Ceramics

Object Type

sculpture

Culture

Japanese

Credit Line

The Carol and Seymour Haber Collection

Accession Number

2003.101.2

Copyright

© Fukami Sueharu

Terms

Location
Perhaps Japan's most famous living potter, Fukami Seuharu is known for his precisely molded and carved porcelain sculptures glazed in pale blue. He pumps a pudding-like mixture of porcelain clay into a plaster of Paris mold at high pressure. After each piece dries, he cuts away relentlessly, forming razor sharp edges, and applies glaze with an air compressor for a flawless finish.