Zhenmushou (Two-headed antlered tomb guardian figure)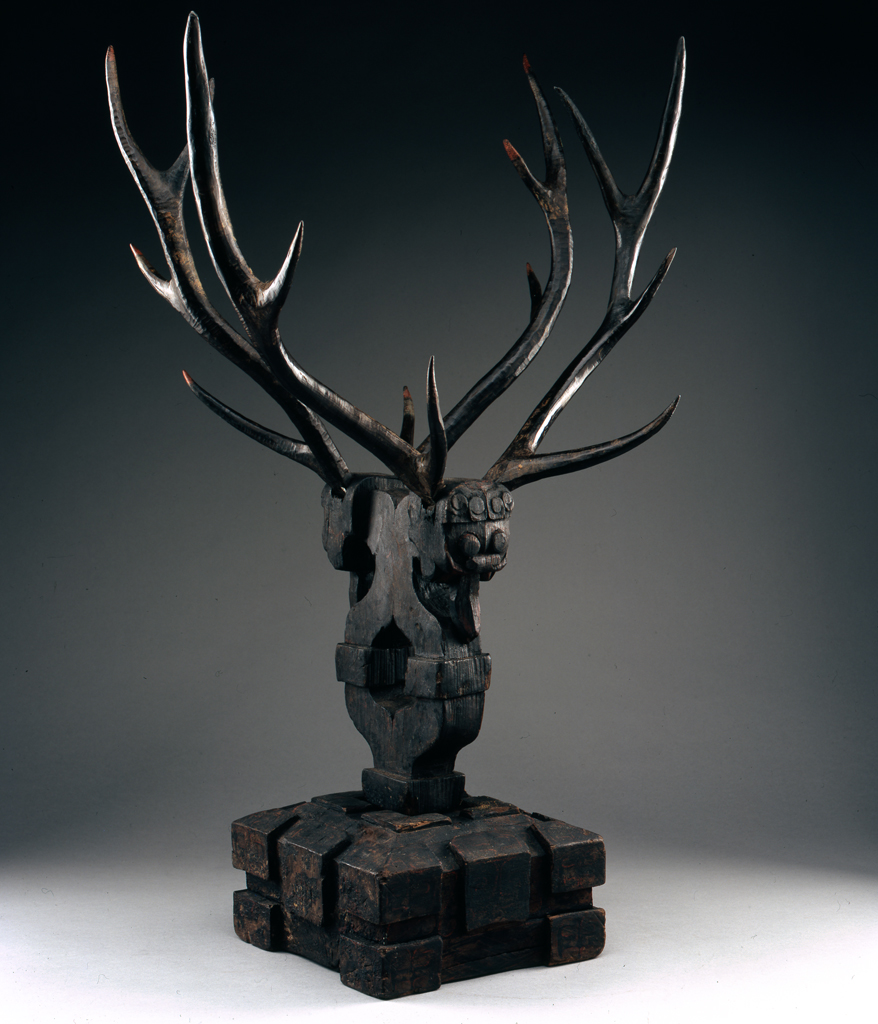 China, Jiangling Chu culture, Hubei province, Zhenmushou (Two-headed antlered tomb guardian figure), 4th century BCE/3rd century BCE, wood with traces of red and black lacquer; natural antlers with traces of vermillion lacquer, The Arlene and Harold Schnitzer Collection of Early Chinese Art, public domain, 2002.71.1A-E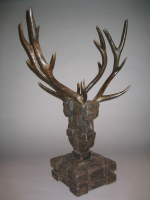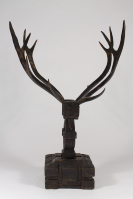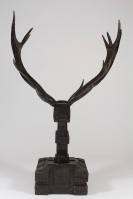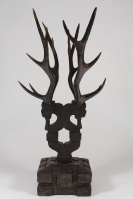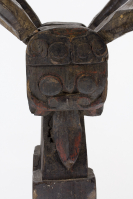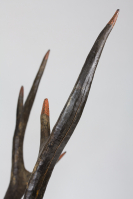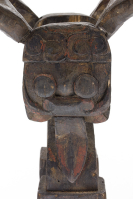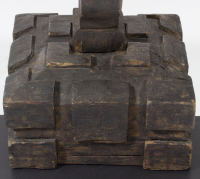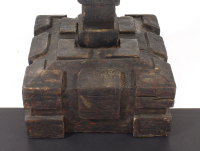 This work is on view.
Title

Zhenmushou (Two-headed antlered tomb guardian figure)

Related Titles

original language: 彩繪漆木雙頭鎮墓獸

original language: 彩繪漆木雙頭鎮墓獸 中國湖北江陵 戦國・楚文化

translated: Two-headed tomb guardian

transliterated: Zhenmushou

Artist

Date

4th century BCE/3rd century BCE

Period

China: Warring States period (475-221 BCE)

Medium

wood with traces of red and black lacquer; natural antlers with traces of vermillion lacquer

Dimensions (H x W x D)

38 in x 25 3/4 in x 18 in

Collection Area

Asian Art

Category

Sculpture

Object Type

funerary sculpture

figurine

Culture

Chinese

Credit Line

The Arlene and Harold Schnitzer Collection of Early Chinese Art

Accession Number

2002.71.1A-E

Copyright

public domain

Terms

Location
Antlered guardian figures are unique to tombs of the Chu culture, which flourished in south central China from the 7th to the 2nd centuries BCE. Double-headed guardian figures, like this one, were for tombs of the elite, while single-headed guardians were for those of lower rank. Their function is unknown, but they may have been used in shamanistic rituals during the tomb occupant's lifetime or during the funeral.