Royal Tapestry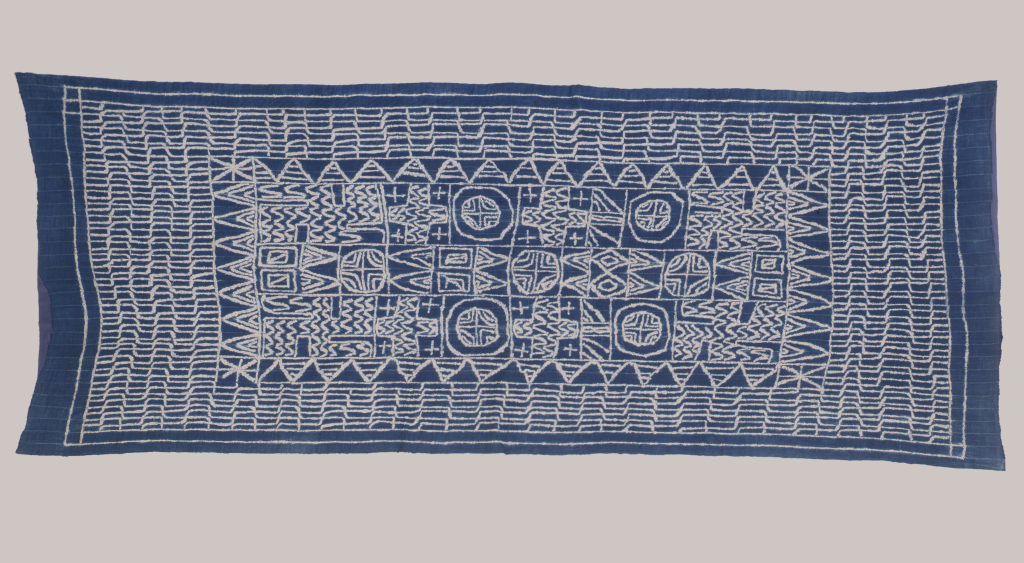 unknown Bamum Kingdom artist, Royal Tapestry, early 20th century, cotton with indigo dye, The Paul and Clara Gebauer Collection of Cameroon Art; Museum Purchase: Edwin Binney, 3rd, Fund, public domain, 70.10.81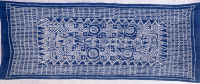 This work is not currently on view.
Title

Royal Tapestry

Artist

Date

early 20th century

Medium

cotton with indigo dye

Dimensions (H x W x D)

72 in x 216 in

Collection Area

African Art

Category

Cameroon

Clothing and Textiles

Object Type

tapestry

Culture

Bamum Kingdom

Credit Line

The Paul and Clara Gebauer Collection of Cameroon Art; Museum Purchase: Edwin Binney, 3rd, Fund

Accession Number

70.10.81

Copyright

public domain

Terms
Grassfields kings surrounded themselves with exquisite artworks and rare imported goods, among them cotton cloths called ndop, which were dyed with indigo and patterned with a resist-dye technique. In the nineteenth century, these cloths were imported by Hausa traders through Wukari, a town located in what is now northern Nigeria. At the turn of the century, however, the Bamum king Njoya Ibrahim (ruled ca. 1886-1933) encouraged artists at his court to begin their own production of these prestigious cloths.

In Bamum, the linear patterns of the cloths became more elaborate than those of the imported ones, attesting to the skill and ingenuity of the Bamum artists. This cloth is said to show an idealized groundplan of King Njoya's large palace, which was destroyed by fire in 1913. The triangular and circular patterns represent the private quarters of the ruler and the queen mother, the houses of the ruler's wives, and the reception halls, shrines, and ceremonial quarters, among other structures.

In the first decade of the twentieth century, the artists at the Bamum court worked exclusively for the Bamum. However, as times changed, King Njoya released them from his service so they could cater to foreign residents and, increasingly, tourists. This cloth was undoubtedly produced for this new clientele. It was purchased in 1936 at the Fumban Museum of the Craft Guilds in Bamum.