William, the Second Viscount Courtenay (Portrait of Earl of Devon-William Courtenay)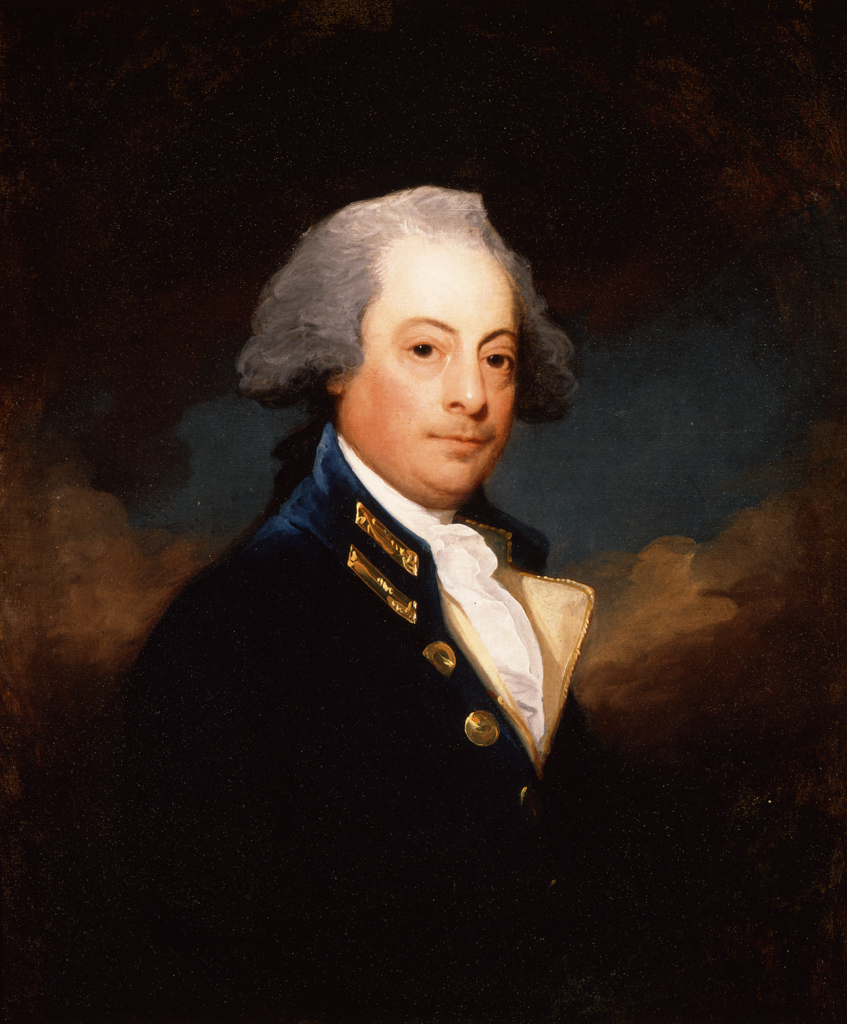 Gilbert Stuart, William, the Second Viscount Courtenay (Portrait of Earl of Devon-William Courtenay), ca. 1785-1786, oil on canvas, Gift of Mr. and Mrs. Norman Hirschl, public domain, 62.43
This work is on view.
Title

William, the Second Viscount Courtenay (Portrait of Earl of Devon-William Courtenay)

Artist

Date

ca. 1785-1786

Medium

oil on canvas

Dimensions (H x W x D)

30 1/4 in x 25 1/8 in

Collection Area

American Art

Category

Paintings

Object Type

painting

Culture

American

Credit Line

Gift of Mr. and Mrs. Norman Hirschl

Accession Number

62.43

Copyright

public domain

Terms

Location
Gilbert Stuart became the most successful portraitist of the new American nation. After training with Benjamin West at the Royal Academy of Art in London, he established himself as a fashionable painter there and in Dublin before returning to the United States in 1793. Stuart is probably best known today for his series of iconic lifetime portraits of George Washington, including The Athenaeum Portrait currently pictured on the one dollar bill. The high demand for copies provided the artist and his daughters with a steady income.

The subject of this portrait, William Courtenay (1742-1788), succeeded his father as the second Viscount of Courtenay and the eighth Earl of Devon. This portrait was painted when the Viscount was in his early forties, and clearly demonstrates Stuart's virtuosity. The detailed and animated face is spot-lit, contrasting dramatically with the dark-toned background and clothing. Dignified and austere, the warm flesh-tones and penetrating gaze of the sitter indicate his vitality and intelligence.