Portrait of a Man Seated at a Desk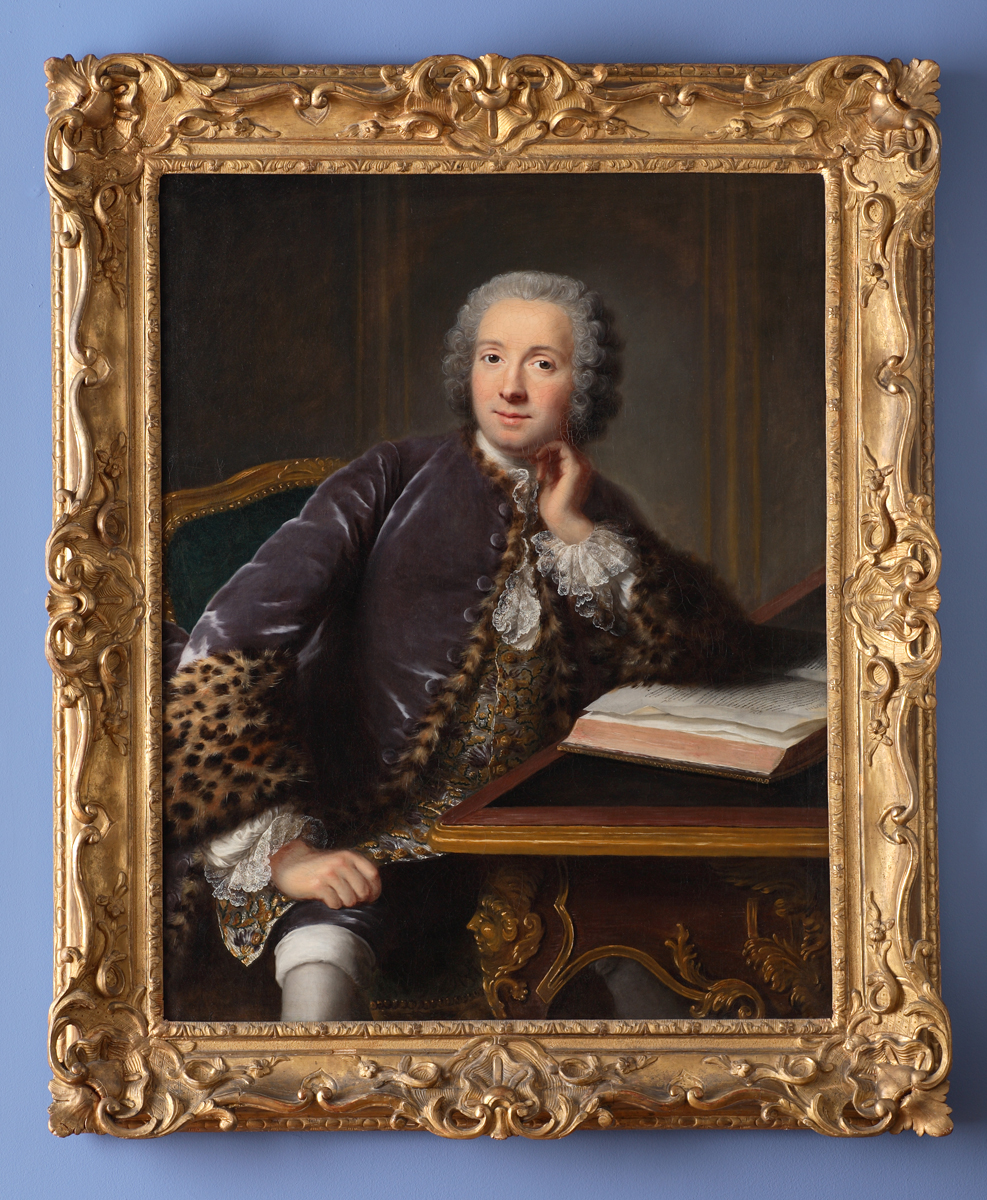 Marianne Loir, Portrait of a Man Seated at a Desk, ca. 1750, oil on canvas, Museum Purchase: Funds provided by the Janet and Richard Geary Endowment for European Art, public domain, 2013.87.1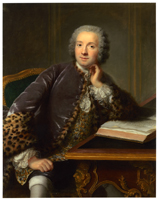 This work is on view.
Title

Portrait of a Man Seated at a Desk

Artist

Date

ca. 1750

Medium

oil on canvas

Dimensions (H x W x D)

40 in x 31 5/8 in

Collection Area

European Art

Category

Paintings

Object Type

painting

Culture

French

Credit Line

Museum Purchase: Funds provided by the Janet and Richard Geary Endowment for European Art

Accession Number

2013.87.1

Copyright

public domain

Terms

Location
Although the identity of the gentleman remains a mystery, it is clear that he is a man of learning and fashion. Seated at a writing desk, he looks up from his reading to engage the viewer directly. His wide eyes and gentle smile project an air of warmth and accessibility unusual in an era in which men were mostly portrayed with detached sobriety. He wears a luxurious velvet coat lined with cheetah fur, and richly embroidered silk vest over which hangs a fine lace jabot.

The painter belonged to a family of artists active in Paris for at least a century. Her portraits of the nobility and intelligentsia are characterized by a delicate, refined manner and elegant color schemes. Nonetheless, she found it difficult to compete in the capital and moved to the south of France where she became a member of the École Académique of Marseille in 1762.