Nimaidō tōsei gusoku armor with Tokugawa crest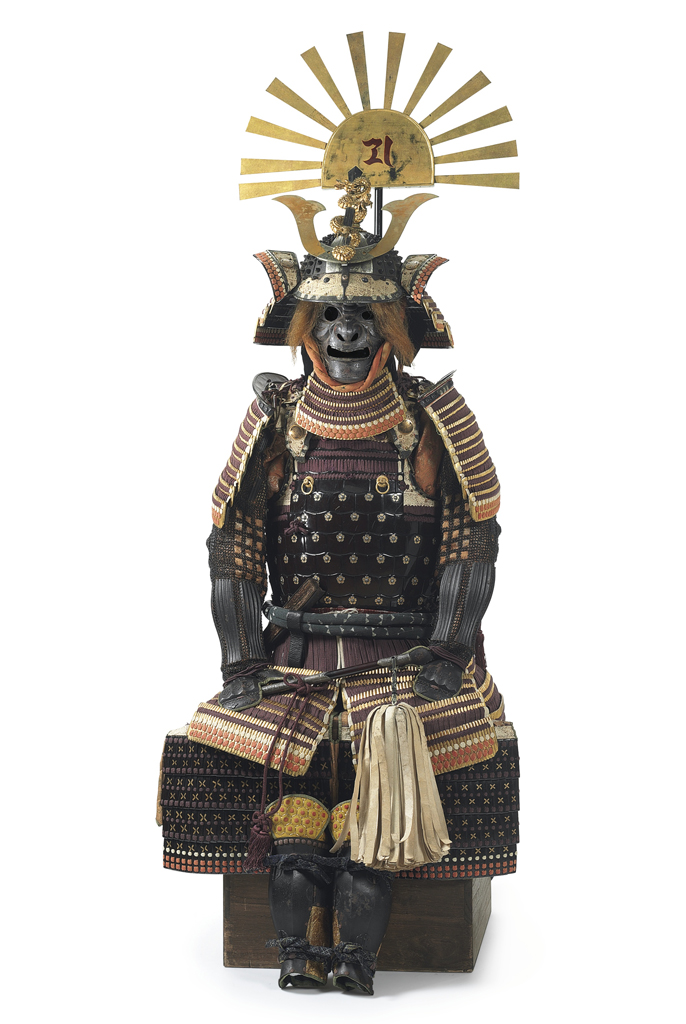 Myōchin Munemasa, Nimaidō tōsei gusoku armor with Tokugawa crest, completed by 1749, iron, silver, gold, shakudō, leather, silk, wool, and lacquer, Museum Purchase: Asian Art Fund, no known copyright restrictions; image of full set: © Christie's Images Limited 2012, 2012.120.1a-r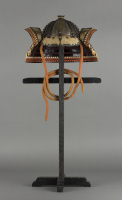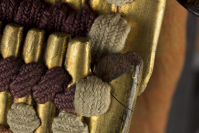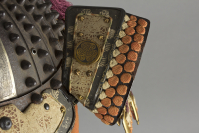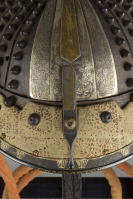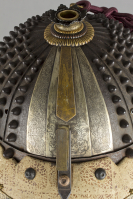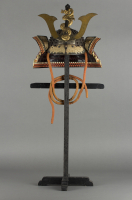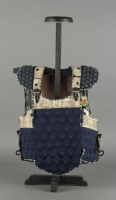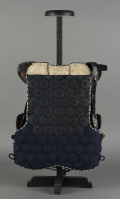 This work is not currently on view.
Title

Nimaidō tōsei gusoku armor with Tokugawa crest

Artist

Date

completed by 1749

Medium

iron, silver, gold, shakudō, leather, silk, wool, and lacquer

Dimensions (H x W x D)

various (see parts)

Collection Area

Asian Art

Category

Armor

Object Type

armor

Culture

Japanese

Credit Line

Museum Purchase: Asian Art Fund

Accession Number

2012.120.1a-r

Copyright

no known copyright restrictions; image of full set: © Christie's Images Limited 2012

Terms
Dating to the 1740s, this remarkably intact suit of armor was made for a high-ranking samurai in the Tokugawa family, the warrior clan that ruled Japan from 1603 to 1868.

When this suit of armor was fabricated, Japan had been at peace for a more than a century, and contemporary writers were lamenting a decline in the martial skills of the samurai.

Nonetheless, this suit is as functional as it is handsome, reflecting its owner's pride in the samurai heritage that granted him elite status in eighteenth-century Japanese society.

A custom-made suit of armor such as this required the skills of many craftsmen—metalsmiths, leather tanners, lacquerers, and those who spun, dyed, and wove the silk. Most of these artists were unrecorded, but master metalsmiths were an important exception.

This suit of armor brings together the work of several generations of the Myōchin School, a hereditary lineage of smiths who dominated the high-end armor market in eastern Japan. Myōchin Munemasa, who made most of the suit in 1749, incorporated an older helmet, mask, sleeves, and greaves (shin guards), all of which he credited to earlier Myōchin masters.