Seal or Sea Lion Bowl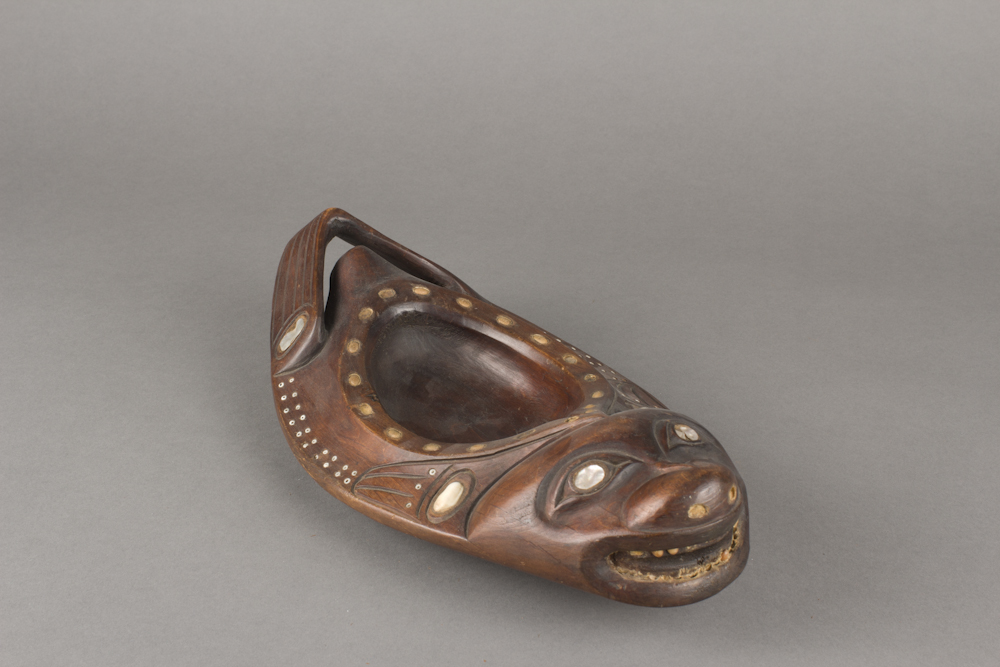 Haida artist, Seal or Sea Lion Bowl, 1900/1920, alder with inlaid opercula shells, glass beads, and abalone shells, Museum Purchase: Indian Collection Subscription Fund, Rasmussen Collection of Northwest Coast Indian Art, no known copyright restrictions, 48.3.247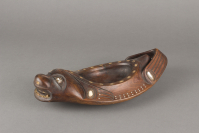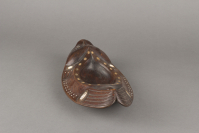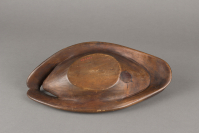 This work is not currently on view.
Title

Seal or Sea Lion Bowl

Artist

Date

1900/1920

Medium

alder with inlaid opercula shells, glass beads, and abalone shells

Dimensions (H x W x D)

4 in x 7 in x 13 in

Collection Area

Native American Art

Category

Northwest Coast

Gathering, Preparation, and Serving

Object Type

bowl

Cultural Group

Haida

Credit Line

Museum Purchase: Indian Collection Subscription Fund, Rasmussen Collection of Northwest Coast Indian Art

Accession Number

48.3.247

Copyright

no known copyright restrictions

Terms
An oil dish beautifully carved of alder to represent either a seal of a sea lion. The eyes and joint of the tail flippers are inlaid with pearl, and operculum is used in the nostrils, teeth, front flipper joints, and around the edge of the dish. It is also decorated with small white trade beads.

Three of Mr. Rasmussen's informants thought the figure represented a sea lion. One of them also believed the dish to be a mortar, in which case its greasiness would indicate that it was used for mashing salmon eggs and berries. Exact place of origin unknown.