Peanuts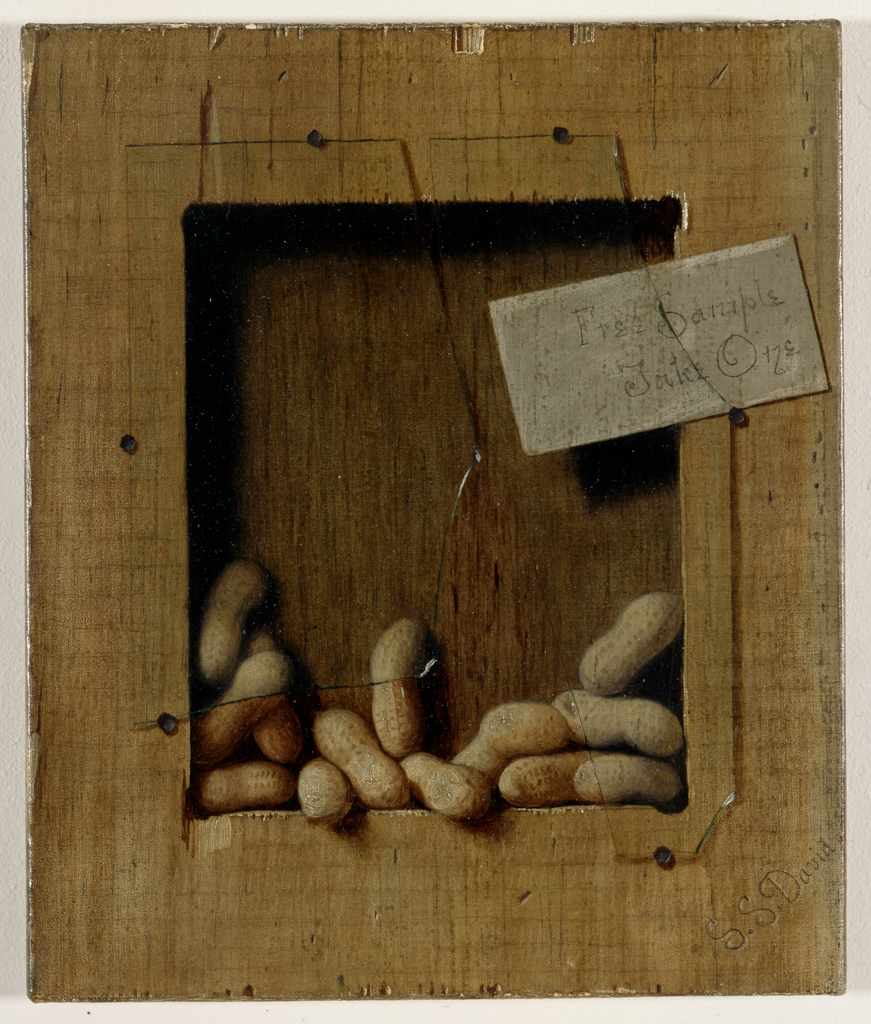 De Scott Evans, Peanuts, ca. 1890, oil on canvas, Bequest of Mrs. Lester R. Brooks, public domain, 44.17.4
This work is on view.
Title

Peanuts

Artist

Date

ca. 1890

Medium

oil on canvas

Dimensions (H x W x D)

11 7/8 in x 10 in

Inscriptions & Markings

signature: S.S. David, brushed, lower right

Collection Area

American Art

Category

Paintings

Object Type

painting

Culture

American

Credit Line

Bequest of Mrs. Lester R. Brooks

Accession Number

44.17.4

Copyright

public domain

Terms

Location
Illusionistic, or trompe l'oeil, literally translated as "deceives the eye"—still lifes became popular among American artists and audiences during the last half of the 19th century. The technique, dating from antiquity, was revived during the late-18th and early-19th centuries both in Europe and America.

Evans (born David Scott Evans) was best known in his time for portraits and genre paintings. Combining meticulous brushwork, humor, and the preferred vertical orientation, Peanuts is a prime example of the genre presenting the illusion of reality. A piece of note paper reading "Free Sample, Take One," invites the viewer to sample the nuts held in place by a broken sheet of glass, offering the possibility of an unexpected and droll discovery of the artist's illusionistic skill. Evans painted several versions of this composition using different types of nuts and arrangements.