River at Lavacourt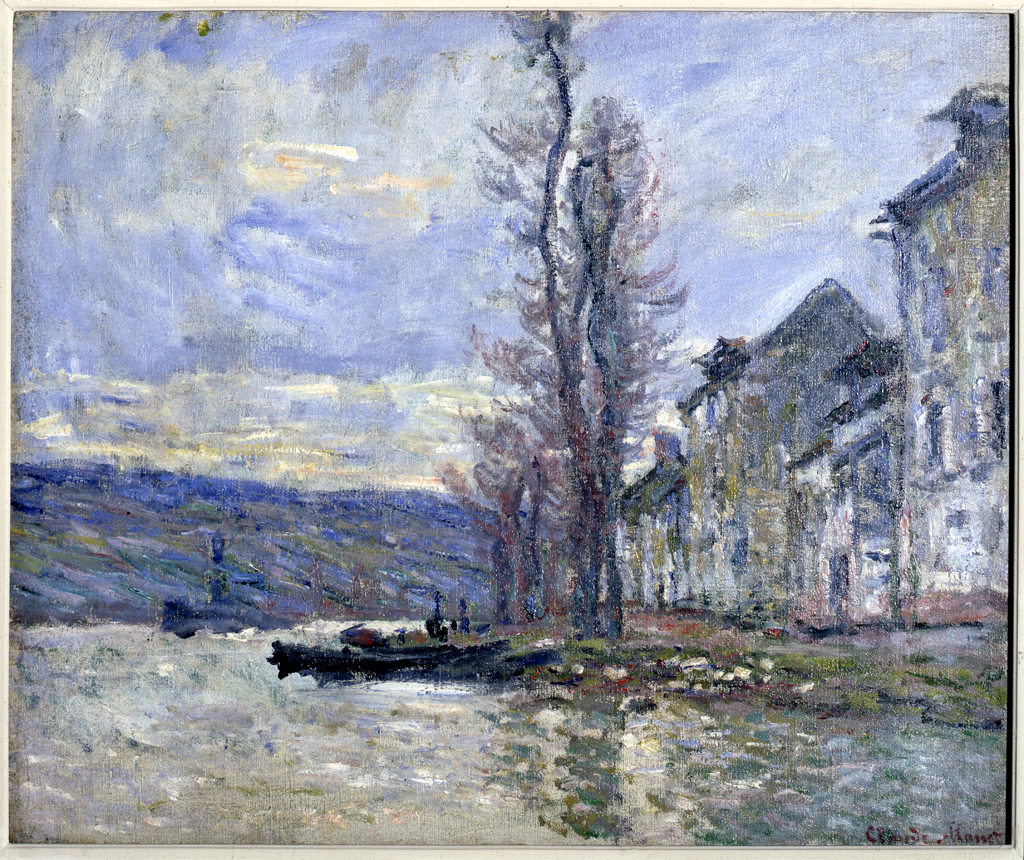 Claude Monet, River at Lavacourt, 1879, oil on canvas, Bequest of Charles Francis Adams, public domain, 43.8.33
This work is on view.
Title

River at Lavacourt

Artist

Date

1879

Period

Impressionist

Medium

oil on canvas

Dimensions (H x W x D)

20 7/8 in x 25 1/8 in

Inscriptions & Markings

signature: Claude Monet, brushed, lower right

Collection Area

European Art

Category

Paintings

Object Type

painting

Culture

French

Credit Line

Bequest of Charles Francis Adams

Accession Number

43.8.33

Copyright

public domain

Terms

Location
River at Lavacourt was painted by Monet in early 1879—a time that was marked by personal challenges and tragedy—his major patron, Ernest Hoschedé was bankrupt, and his wife, Camille, grew terminally ill. Many of Monet's river and landscapes from this area were sun-kissed, pleasant scenes. Yet, this bleak and powerful painting seems to resonate with the painter's grief, misery, and fear.

Monet painted this directly from nature in a small covered studio boat on a day when the Seine was engorged with snowmelt from the worst winter in more than a decade. His choice of palette, with its contrast of grayed-reds, greens, browns, and blues, seems appropriate to his personal suffering and the unbearably cold winter. It's as if the landscape itself was responding to the artist's own anguish.

Just a few weeks after Monet completed River at Lavacourt, he was to paint the head and upper body of his dead wife, as she lay veiled in her bed, using precisely the same palette of colors and the same slashing marks of paint he used in this landscape.