Horse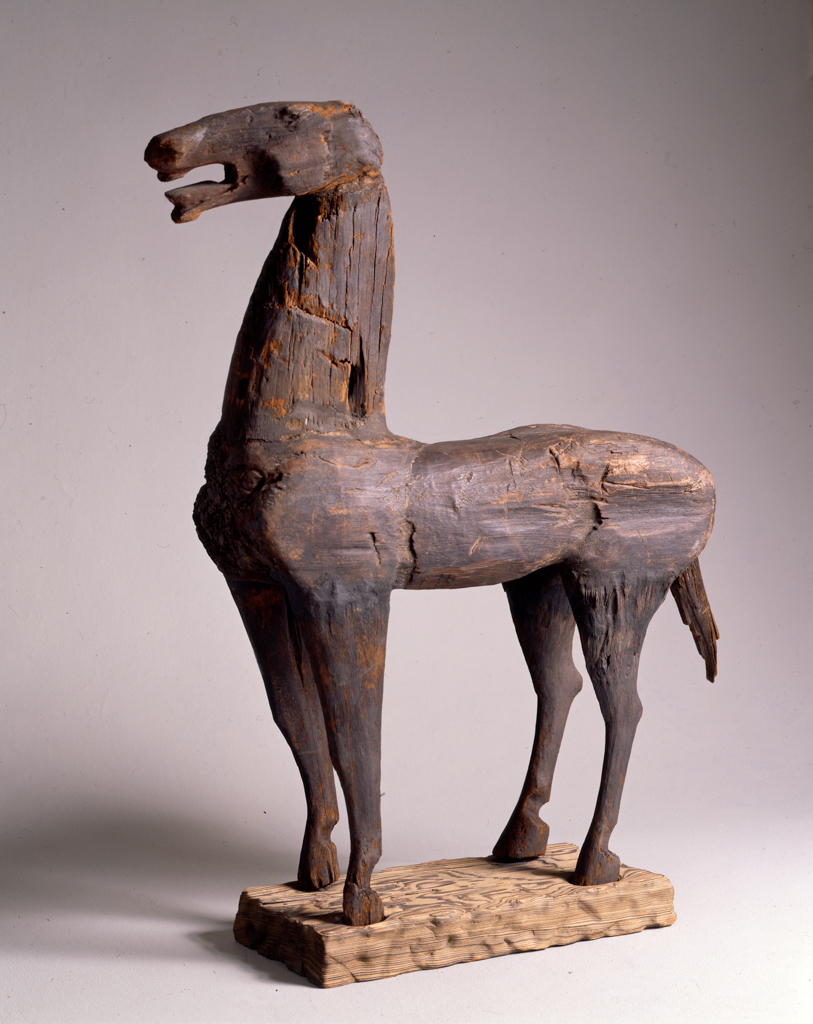 China, Chu culture, Changsha, Hunan province, Horse, 3rd century BCE, wood, Museum Purchase: Ella M. Hirsch Fund, public domain, 40.28
This work is on view.
Title

Horse

Related Titles

original language: 木馬俑

Artist

Date

3rd century BCE

Period

China: Warring States period (475-221 BCE)

Medium

wood

Dimensions (H x W x D)

27 3/4 in x 22 3/4 in x 6 3/4 in

Collection Area

Asian Art

Category

Sculpture

Object Type

figurine

Culture

Chinese

Credit Line

Museum Purchase: Ella M. Hirsch Fund

Accession Number

40.28

Copyright

public domain

Terms

Place Made

Created in: Changsha

Location
The stylized elongation seen in this horse is typical of grave figures found near Changsha in Hunan Province that date from about the third century BCE. At the time, Changsha was part of the kingdom of Chu, which had been one of the largest of the "Warring States" contending for power in China. Many Changsha tombs were waterlogged, which helped to preserve wooden artifacts.