Bodhisattva Avalokitesvara (Guanyin)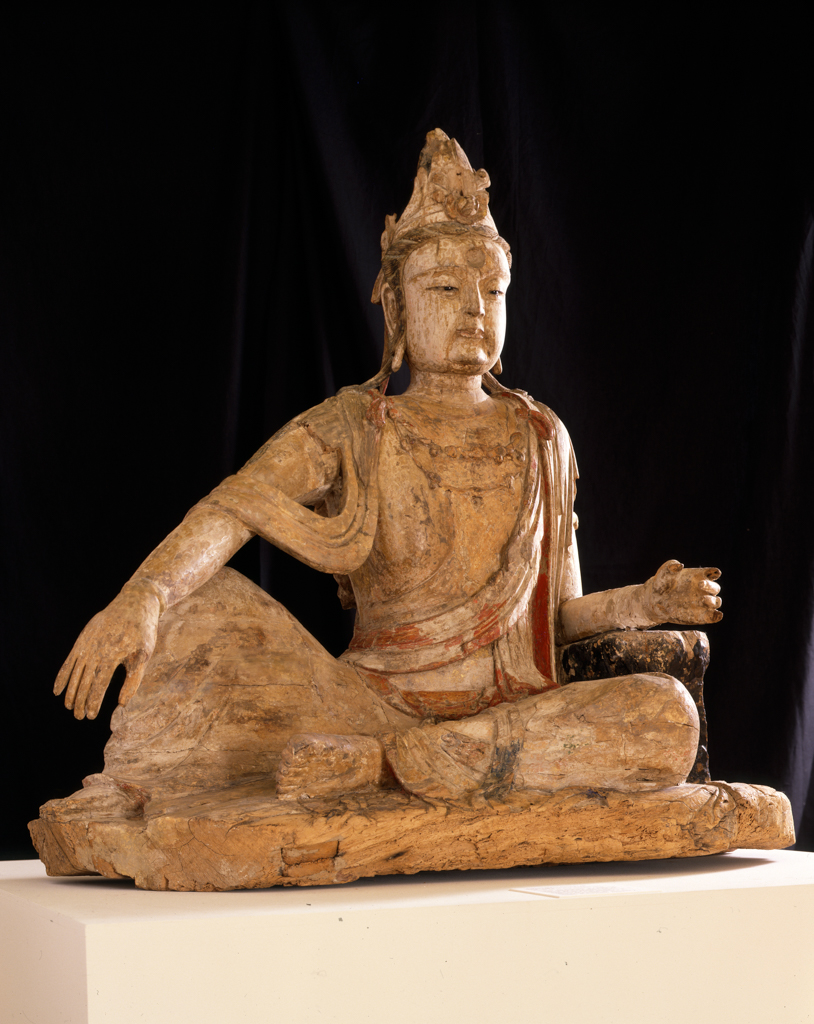 China, unknown artist, Bodhisattva Avalokitesvara (Guanyin), 13th/14th century, wood with traces of pigment, Museum Purchase: Ella M. Hirsch Fund, public domain, 38.52
This work is on view.
Title

Bodhisattva Avalokitesvara (Guanyin)

Artist

Date

13th/14th century

Period

China: Song Dynasty (960-1279 CE)

China: Yuan Dynasty (1279-1368)

Medium

wood with traces of pigment

Dimensions (H x W x D)

43 1/4 in x 41 1/2 in x 24 1/4 in

Collection Area

Asian Art

Category

Sculpture

Object Type

sculpture

Culture

Chinese

Credit Line

Museum Purchase: Ella M. Hirsch Fund

Accession Number

38.52

Copyright

public domain

Terms

Location
This solemn and impressive figure represents the Bodhisattva Avalokitesvara (Chinese, Guanyin), the embodiment of compassion and one of the most widely worshipped deities throughout Asia. Avalokitesvara is depicted in the guise of an ancient Indian prince—with long hair, jewelry, and dressed in a long kilt-like garment—recalling that the historical Buddha was a prince before abandoning secular life to seek a spiritual awakening. In Buddhism, bodhisattvas are those worthy of enlightenment but who choose to remain in the material world to help others.

In China from the eleventh century onward, wood became the principal material for large-scale Buddhist sculpture. This image, once brightly painted, would have been placed on a high platform in a large and dark temple interior, lit primarily by candlelight. The three openings in the back were probably made to allow monks to put sacred texts or relics inside when the sculpture was first consecrated, or 'brought alive' as an icon. The wood in this image is heavily damaged. Very little paint remains, and the entire right arm is a later and awkwardly carved replacement.