Christ on the Lake of Genesareth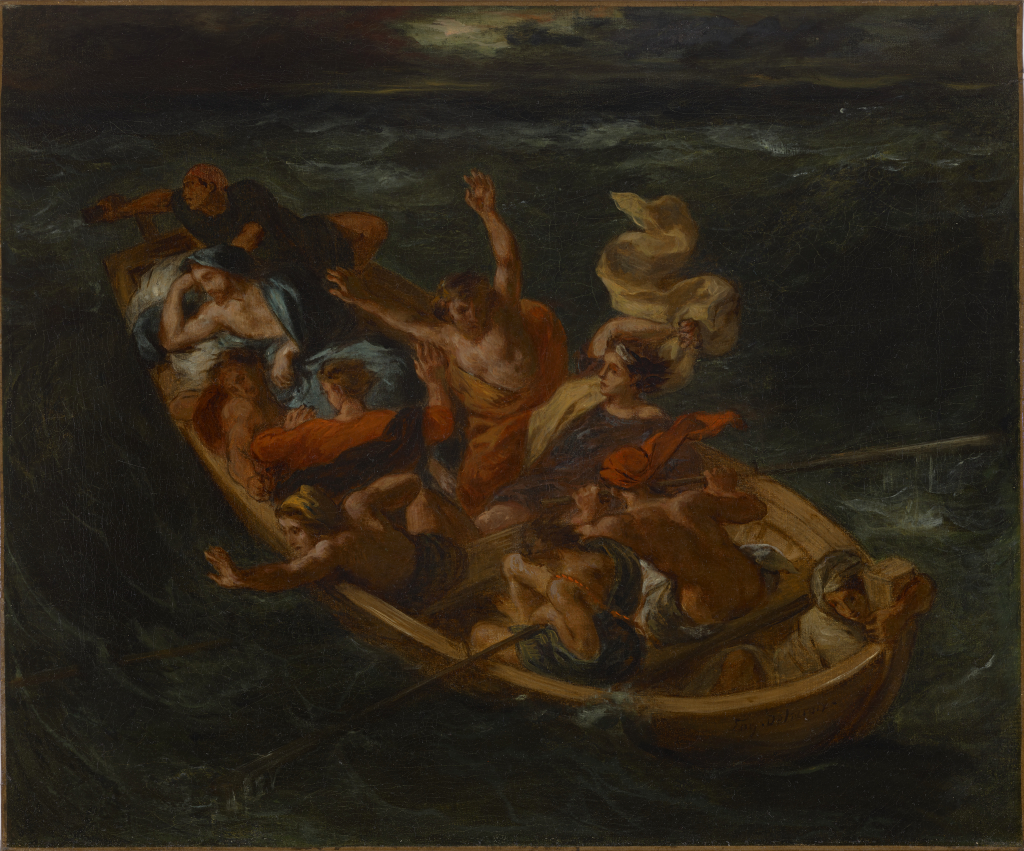 Eugène Delacroix, Christ on the Lake of Genesareth, ca. 1853, oil on canvas, Gift of Mrs. William Mead Ladd and her children: William Sargent Ladd, Charles Thornton Ladd, and Henry Andrews Ladd in memory of William Mead Ladd, public domain, 31.4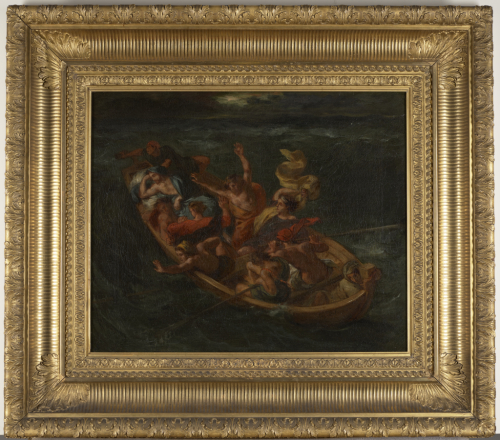 This work is not currently on view.
Title

Christ on the Lake of Genesareth

Artist

Date

ca. 1853

Medium

oil on canvas

Dimensions (H x W x D)

17 3/4 in x 21 5/8 in

Collection Area

European Art

Category

Paintings

Object Type

painting

Culture

French

Credit Line

Gift of Mrs. William Mead Ladd and her children: William Sargent Ladd, Charles Thornton Ladd, and Henry Andrews Ladd in memory of William Mead Ladd

Accession Number

31.4

Copyright

public domain

Terms
This is one of six paintings by Delacroix illustrating the biblical texts of Matthew, Mark, and Luke, who recount how Christ calmed the waters of the Lake of Genesareth. In all three Gospel versions, while Christ sleeps a storm arises, frightening his disciples. Christ awakens, calms the storm, and chastises the disciples for their lack of faith.

The Museum's painting is unique in having a preparatory study, and alone among the versions with a rowboat, as it represents Christ without a halo. Delacroix has chosen as his subject the moment before Christ awakens, subtly shifting the message of the painting from an affirmation of faith to an acknowledgement of doubt.