Untitled (Portrait of a Seated Girl Holding Flowers)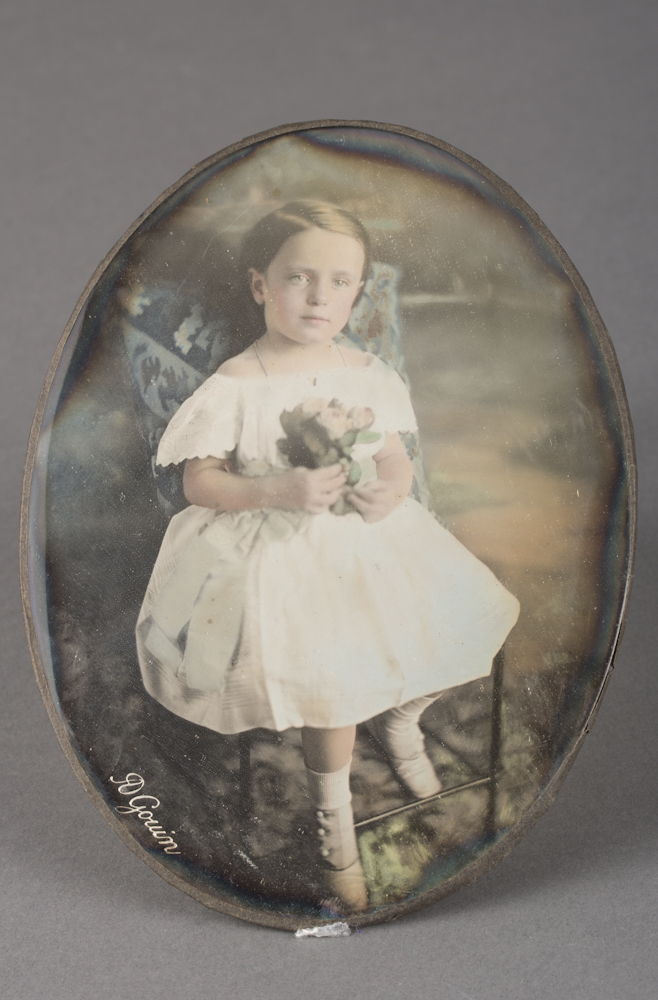 Alexis Louis Charles Gouin, Untitled (Portrait of a Seated Girl Holding Flowers), ca. 1850, quarter plate daguerreotype, Museum Purchase: Funds provided by the Photography Council, public domain, 2012.81.5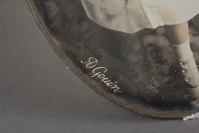 This work is not currently on view.
Title

Untitled (Portrait of a Seated Girl Holding Flowers)

Artist

Date

ca. 1850

Medium

quarter plate daguerreotype

Dimensions (H x W x D)

image/sheet: 4 1/2 in x 3 1/2 in

Inscriptions & Markings

inscription: L1034, graphite on sticker, verso

signature: A. Gouin, lower left of image

Collection Area

Photography

Category

Photographs

Object Type

daguerreotype

Culture

French

Credit Line

Museum Purchase: Funds provided by the Photography Council

Accession Number

2012.81.5

Copyright

public domain

Terms
The daguerreotype was the first commercially viable photograph, becoming a sensation in Western Europe and the United States during the 1840s. For the first time, members of the middle class could afford lifelike portraits of themselves and of loved ones. But this new audience was sometimes uncomfortable with the unrealistic gray color of the photographic plate, prompting the addition of pigments that suggested natural flesh tones. Alexis Gouin, an early photographer who was trained as a painter, was renowned in Paris for his expertly hand-colored daguerreotypes. In 1855, an admirer praised Gouin's work in the photography journal La Lumière, proclaiming, "His bodies are alive, their flesh throbs before our eyes. Nature has been captured on the spot and translated into poetry through the talent of a painter."