Nydia, the Blind Flower Girl of Pompeii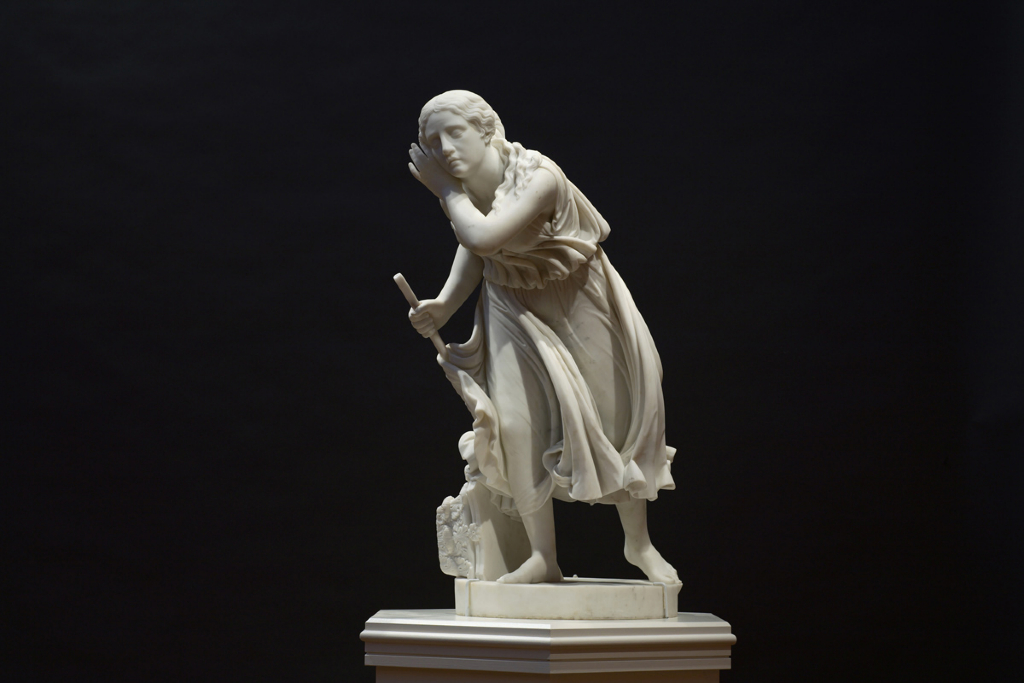 Randolph Rogers, Nydia, the Blind Flower Girl of Pompeii, 1855/1884, marble, Museum Purchase: Funds provided by a bequest of Katharine Talbott Macnab Patten, public domain, 2012.7.1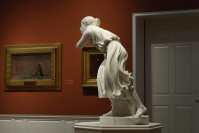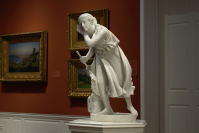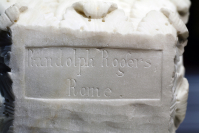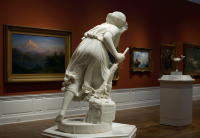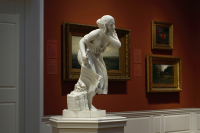 This work is not currently on view.
Title

Nydia, the Blind Flower Girl of Pompeii

Artist

Date

1855/1884

Medium

marble

Dimensions (H x W x D)

37 1/2 in x 25 in x 18 in

Collection Area

American Art

Category

Sculpture

Object Type

sculpture

Culture

American

Credit Line

Museum Purchase: Funds provided by a bequest of Katharine Talbott Macnab Patten

Accession Number

2012.7.1

Copyright

public domain

Terms
Executed in Rome, this sculpture was inspired by a character in the English author Edward Bulwer-Lytton's popular 1834 novel, The Last Days of Pompeii. Randolph Rogers depicted Nydia at a climactic moment in the story—escaping from the eruption of Mount Vesuvius and searching for her lost loved ones. As a symbol of feminine bravery and sacrifice, the sculpture greatly appealed to a Victorian public. Nydia became Rogers's best-known work and the most popular American full-length statue of its time. The sculpture was produced by Rogers in two sizes, this being the smaller version.