Wide-mouthed bottle with concentric circle designs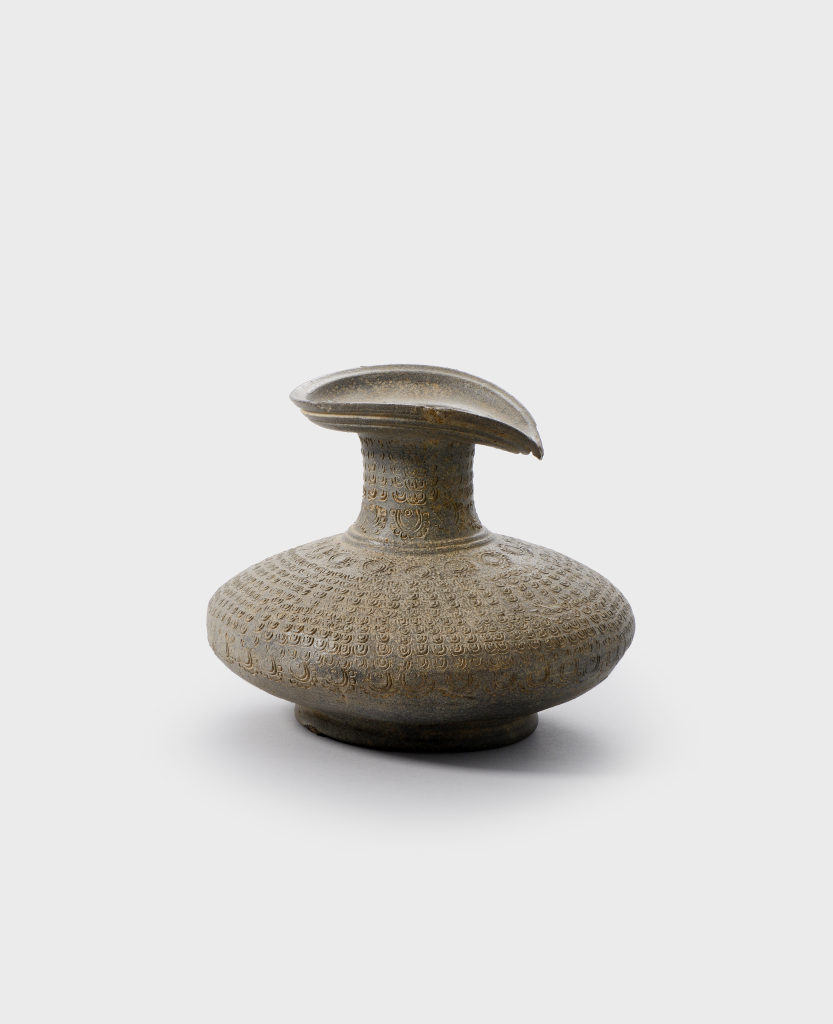 Korea, Gyeongsangbuk-do province, Gyeongju area, Wide-mouthed bottle with concentric circle designs, 8th/9th century, stoneware with stamped designs and a dusting of natural ash glaze, Gift of Robert and Sandra Mattielli, public domain; images Courtesy of Korean National Research Institute for Cultural Heritage, 2011.85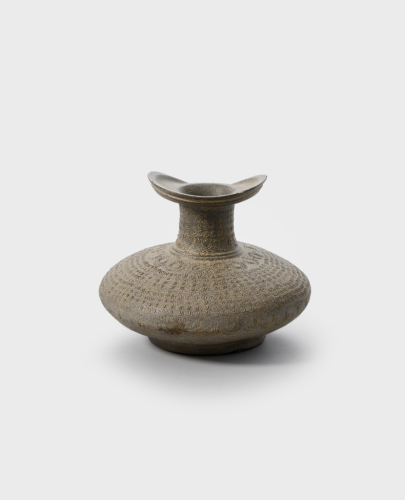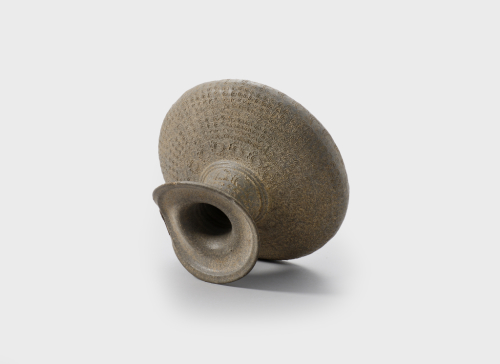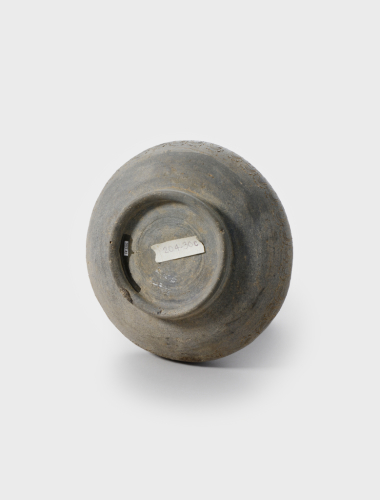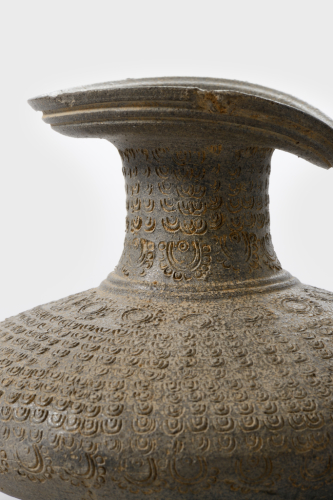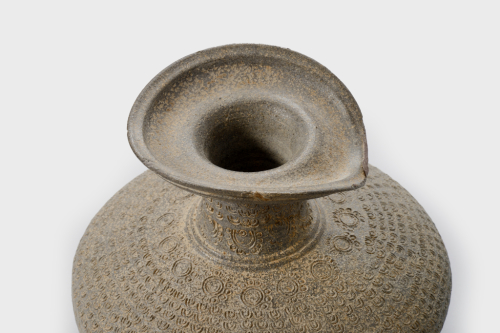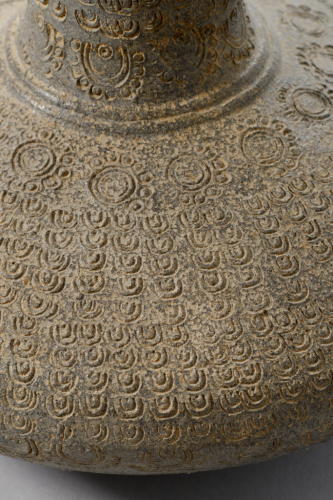 This work is on view.
Title

Wide-mouthed bottle with concentric circle designs

Artist

Date

8th/9th century

Period

Korea: Unified Silla period (668-935 CE)

Medium

stoneware with stamped designs and a dusting of natural ash glaze

Dimensions (H x W x D)

5 in x 7 in diam.

Collection Area

Asian Art

Category

Ceramics

Object Type

bottle

Culture

Korean

Credit Line

Gift of Robert and Sandra Mattielli

Accession Number

2011.85

Copyright

public domain; images Courtesy of Korean National Research Institute for Cultural Heritage

Terms

Location
In the mid-seventh century, the Unified Silla kingdom extended its rule throughout the Korean peninsula, bringing stability and prosperity. The potters of the Gyeongju area met the demands of an expanded clientele with an innovative array of shapes and refined types of decoration, as seen in this handsome bottle. Stamped designs, suggestive of floral motifs, march around the squat belly and neck of the vessel in evenly spaced rows. The wide, dish-shaped mouth sagged in the heat of the kiln, and flecks of ash landed on the surface of the bottle, leaving traces of a natural ash glaze.