Bamboo and Rattan Hibachi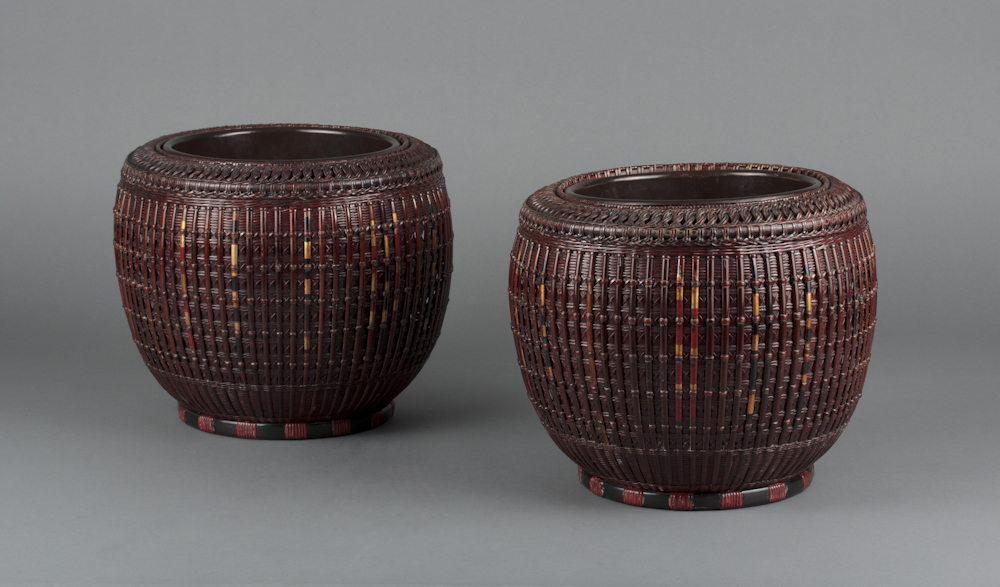 Shimabashi Chikufūsai, Bamboo and Rattan Hibachi, 1912/1930, lacquered bamboo, rattan, and sections of antique arrows, lined with fitted copper inserts, Gift of Peter Shinbach, no known copyright restrictions, 2011.91A,B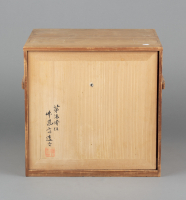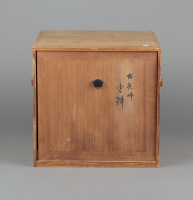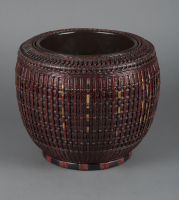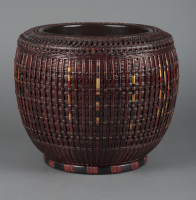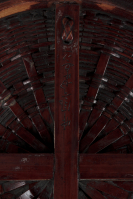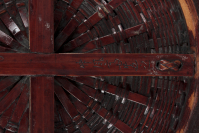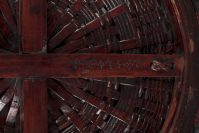 This work is not currently on view.
Title

Bamboo and Rattan Hibachi

Artist

Date

1912/1930

Medium

lacquered bamboo, rattan, and sections of antique arrows, lined with fitted copper inserts

Dimensions (H x W x D)

each: 10 1/2 in x 12 3/8 in diam.

Inscriptions & Markings

seal: Chikufusai

signature: Bokai ura ni ju su(ru) Chikufusao kore (wo) tsukuru, ink, underside of each lid of each box

inscription: Ko ya dake hibachi, ink, front of each brazier's box

inscription: Chikufusai kore (wo) tsukuru, incised, bottom of each brazier

signature: Chikufusai, incised, bottom of each brazier

Collection Area

Asian Art

Category

Decorative Art

Baskets

Object Type

brazier

Culture

Japanese

Credit Line

Gift of Peter Shinbach

Accession Number

2011.91A,B

Copyright

no known copyright restrictions

Terms
It is unusual to find braziers made from bamboo, but this pair is both functional and beautiful. The baskets are woven with double walls, with nearly an inch of air between them, insulating the live coals in the copper lining. The painted and gilded strips of bamboo that punctuate the design are made from antique arrows.