Helios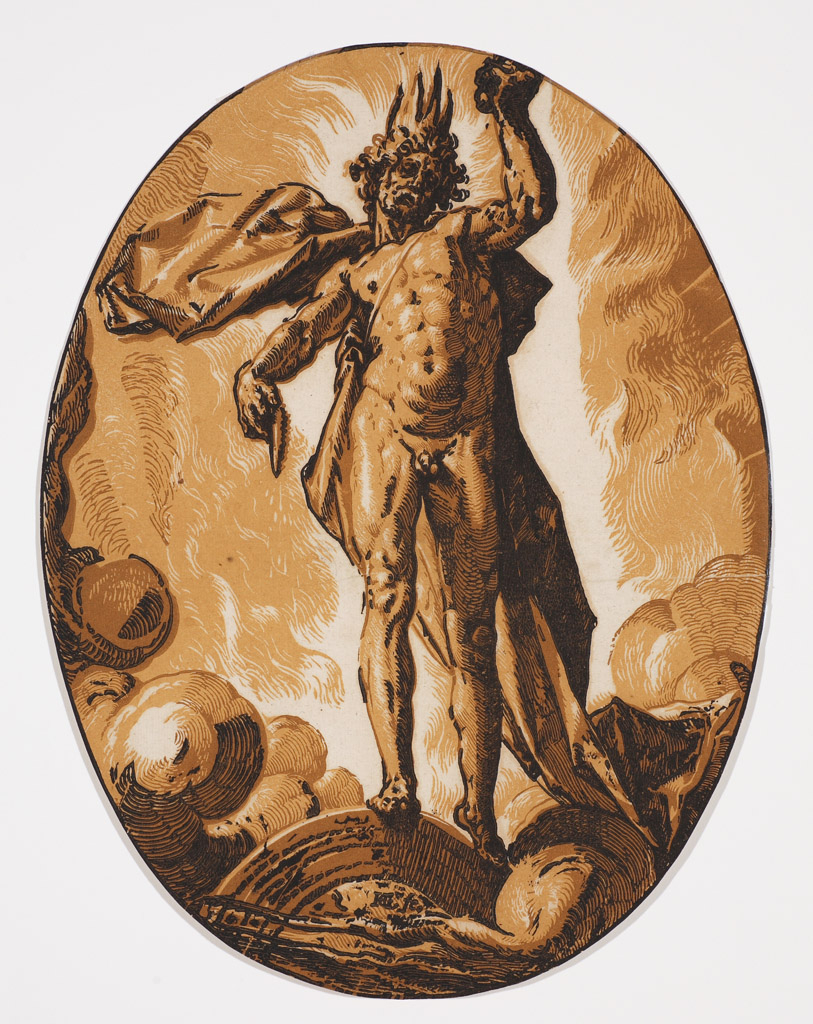 Hendrik Goltzius, Helios, ca. 1584, chiaroscuro woodcut on paper, Museum Purchase: Pratt Fund, with additional funds provided by Friends of the Gilkey Center, the Bequest of Guinevere B. Hall, Andrée Stevens, Mary Clark, and others, public domain, 2010.66
This work is not currently on view.
Title

Helios

Artist

Date

ca. 1584

Period

Late Renaissance (mid-late 16th century)

Medium

chiaroscuro woodcut on paper

Dimensions (H x W x D)

image/sheet: 13 7/8 in x 10 5/8 in

Collection Area

Graphic Arts

Category

Prints

Object Type

relief print

Culture

Dutch

Credit Line

Museum Purchase: Pratt Fund, with additional funds provided by Friends of the Gilkey Center, the Bequest of Guinevere B. Hall, Andrée Stevens, Mary Clark, and others

Accession Number

2010.66

Copyright

public domain

Terms
The influence of antique sculpture on northern printmaking is evident in Hendrik Goltzius's masterful print of Helios. In this, one of seven oval chiaroscuro woodcuts of gods and goddesses that the Dutch artist produced between about 1588 and 1590, the deity stands astride a rainbow and is crowned with the rays of the sun. The rippling musculature of the figure, combined with the low vantage point of the print, gives Helios a dazzling and monumental presence, a fitting tribute to the Greek god of the sun.