Sōka hyakushu (One Hundred Varieties of Grasses and Flowers)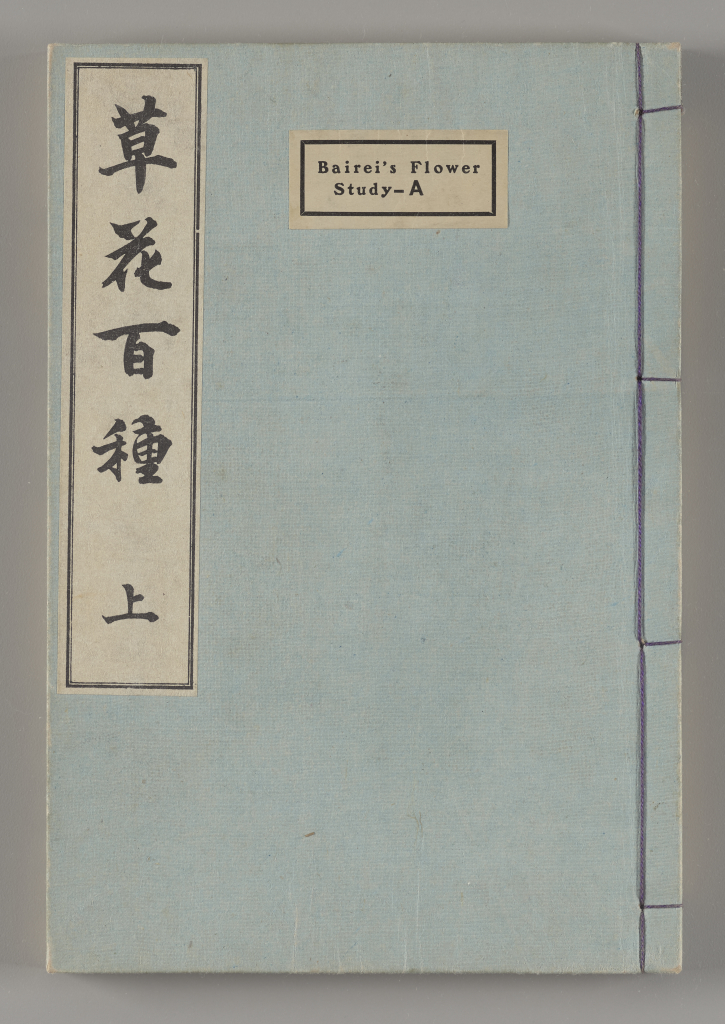 Kōno Bairei, Sōka hyakushu (One Hundred Varieties of Grasses and Flowers), 1901, color woodblock printed book in two volumes; complete, The Mary Andrews Ladd Collection, public domain, 2010.24.1a,b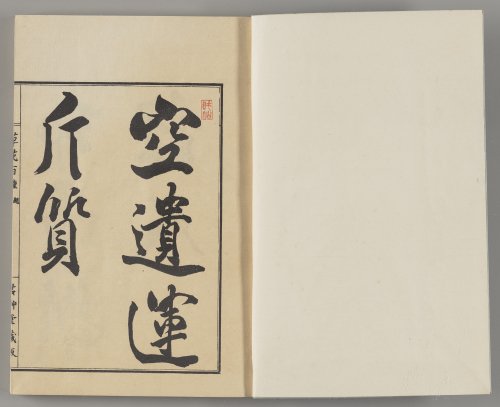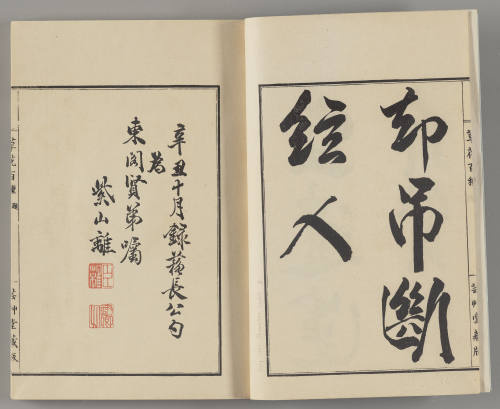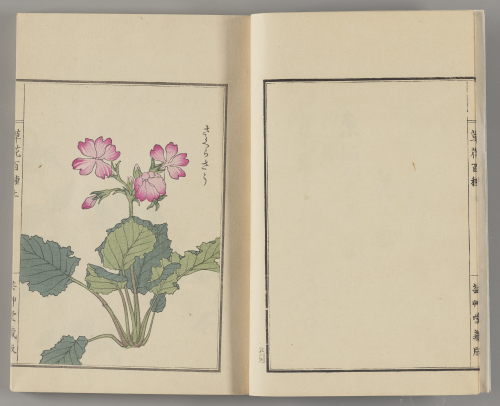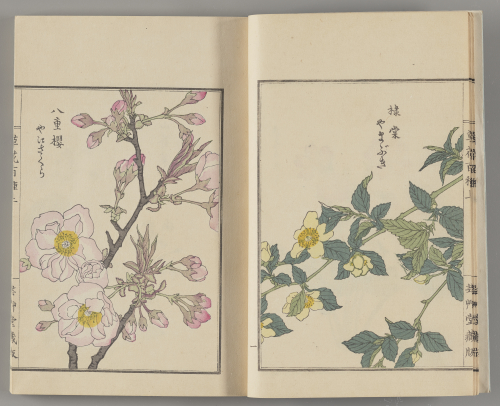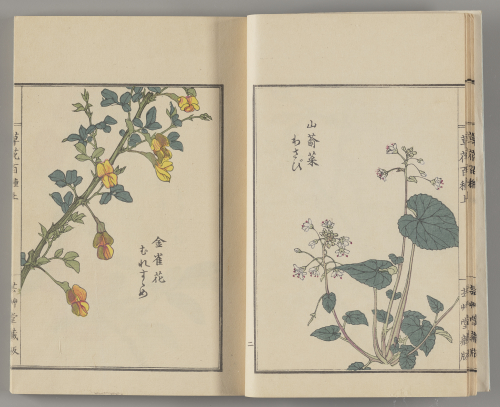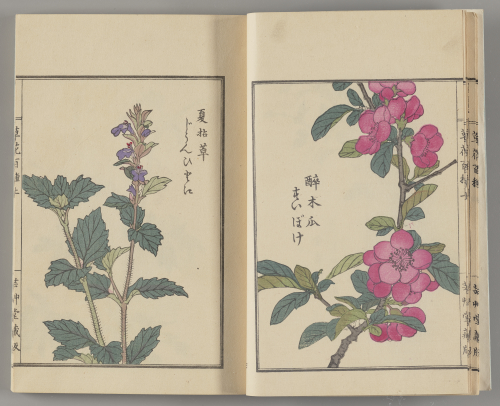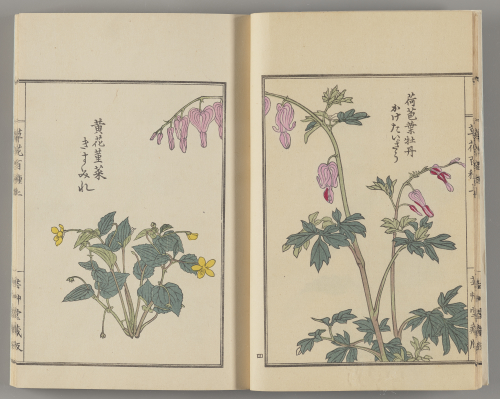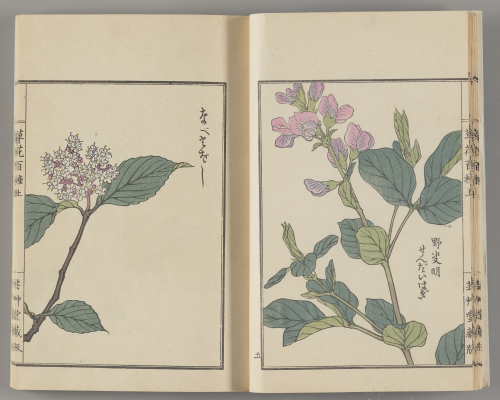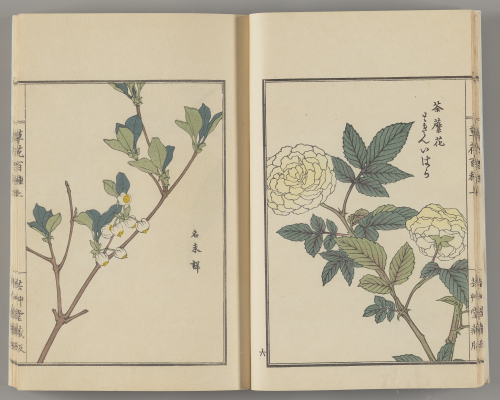 This work is not currently on view.
Title

Sōka hyakushu (One Hundred Varieties of Grasses and Flowers)

Related Titles

book title (translated): One Hundred Varieties of Grasses and Flowers

book title (transliterated): Sōka hyakushu

original language: 草花百種

Artist

Related People

printer: Yamanaka Izô (Japanese)

publisher: Unsōdō (Japanese, active 19th, 20th, 21st centuries)

Date

1901

Medium

color woodblock printed book in two volumes; complete

Dimensions (H x W x D)

a: 9 1/2 in x 6 1/2 in x 1/2 in; b: 9 1/2 in x 6 1/2 in x 1/2 in

Inscriptions & Markings

signature: Kôno Bairei, colophon

Collection Area

Asian Art; Graphic Arts

Category

Books, Portfolios, and Manuscripts

Japanese Traditional Prints

Object Type

book

Culture

Japanese

Credit Line

The Mary Andrews Ladd Collection

Accession Number

2010.24.1a,b

Copyright

public domain

Terms
Bairei was a Kyoto artist of the late nineteenth century whose colorful depictions of nature helped to revive interest in the genre of bird-and-flower painting. His paintings and prints are an attractive blend of naturalism, a poetic sensibility, and flair for interesting compositions. By infusing the classical styles of the late Edo period with a fresh sensibility, Bairei prepared the way for a transition to a more modern age. This book was issued six years after the artist's death, when Bairei's work was still in high demand.