Soldier: Bruno--355 Days in Iraq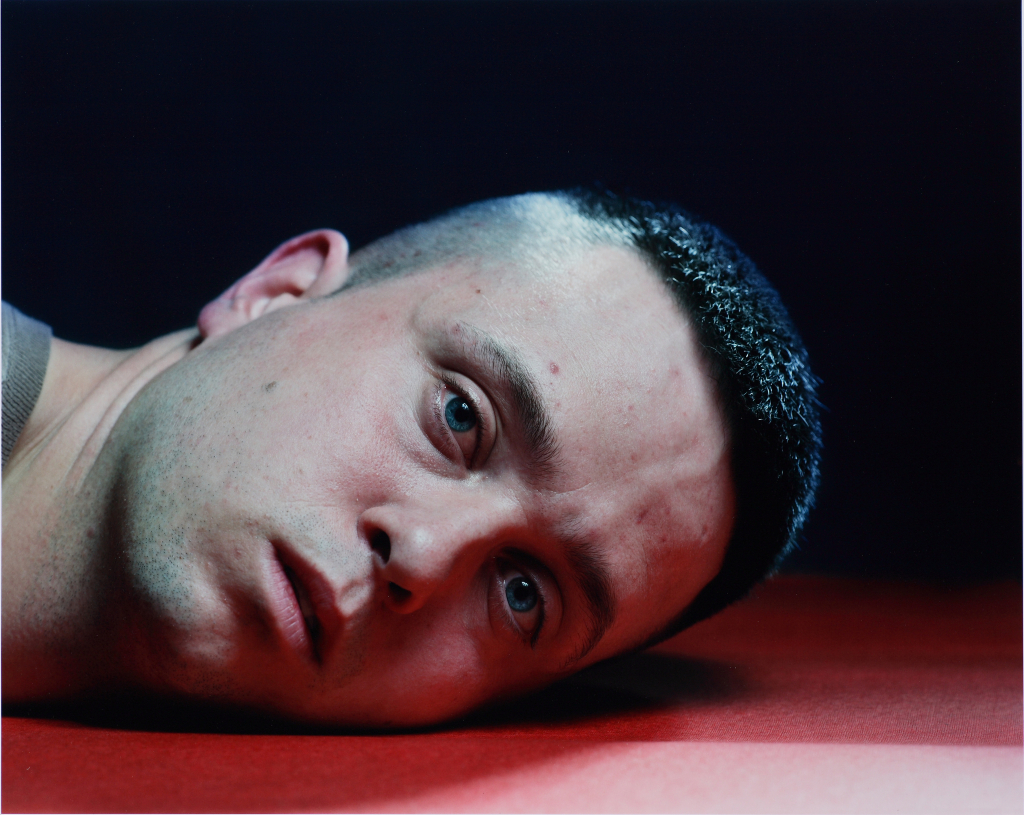 Suzanne Opton, Soldier: Bruno--355 Days in Iraq, 2004, chromogenic print, Gift of the Artist in honor of Terry Toedtemeier, © Suzanne Opton, 2011.5
This work is not currently on view.
Title

Soldier: Bruno--355 Days in Iraq

Artist

Date

2004

Medium

chromogenic print

Dimensions (H x W x D)

image: 14 1/2 in x 18 1/8 in; sheet: 15 15/16 in x 19 13/16 in

Collection Area

Photography

Category

Photographs

Object Type

photograph

Culture

American

Credit Line

Gift of the Artist in honor of Terry Toedtemeier

Accession Number

2011.5

Copyright

© Suzanne Opton

Terms
In 2006, Suzanne Opton photographed American soldiers who had returned to Fort Drum, New York, after serving in Iraq and Afghanistan. Each soldier in the series is posed with his or her head on a table. The lack of context in the tightly framed compositions forces observers to confront these faces without the distractions of busy backgrounds, military regalia, or visible injuries. The composition is uncomfortable for both soldier and viewer, suggesting vulnerability on both sides of the camera, and the cropping at the neck of each subject evokes the violence of war. In crisp, military fashion, this portrait is titled with the soldier's last name and time served in battle, prompting viewers to search the sitter's face for signs of trauma hidden behind his detached gaze.