Bijutsu Nihon rekishi zue, zen (Japanese History Illustrated in Art, complete)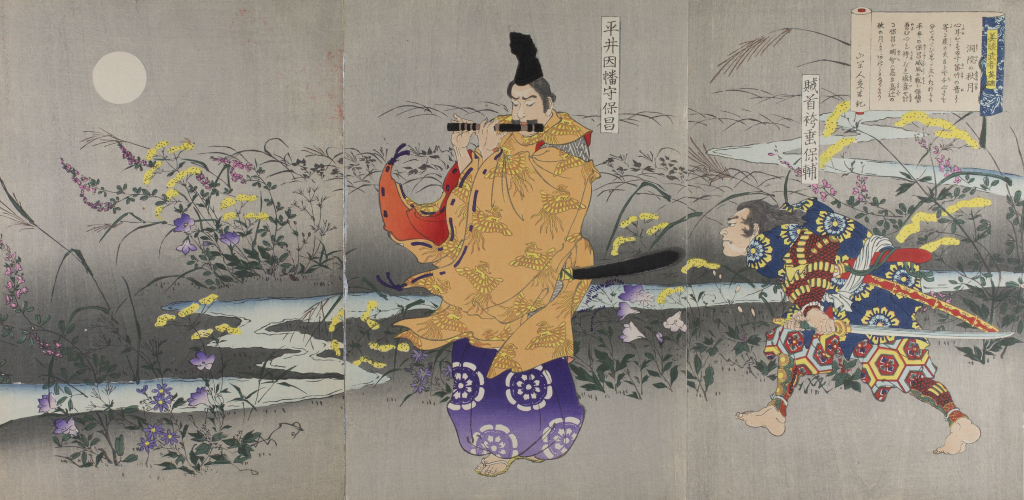 Japan, unknown artist, Bijutsu Nihon rekishi zue, zen (Japanese History Illustrated in Art, complete), 1890/1910, color woodblock print on paper; ōban nishiki-e; accordion-fold album with ten triptychs, Gift of an Anonymous Donor, public domain, 2009.55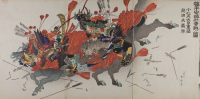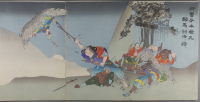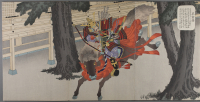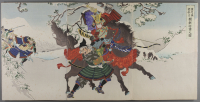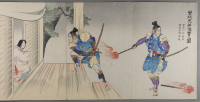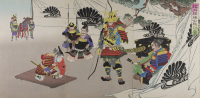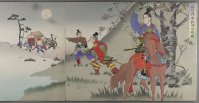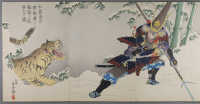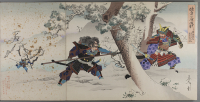 This work is not currently on view.
Title

Bijutsu Nihon rekishi zue, zen (Japanese History Illustrated in Art, complete)

Related Titles

catalog entry: Bijutsu Nihon rekishi zue, kan (Japanese History Illustrated in Art, complete)

original language: 桜井驛楠公教訓之圖

translated: Japanese History Illustrated in Art

translated: Lord Kusunoki Instructs His Son at Sakurai

transliterated: Bijutsu Nihon rekishi zue, kan

Related People

Date

1890/1910

Medium

color woodblock print on paper; ōban nishiki-e; accordion-fold album with ten triptychs

Dimensions (H x W x D)

each sheet: 13 7/8 in x 9 5/16 in; overall: 13 15/16 in x 9 3/8 in x 3/4 in

Collection Area

Asian Art; Graphic Arts

Category

Books, Portfolios, and Manuscripts

Japanese Traditional Prints

Object Type

relief print

album

Culture

Japanese

Credit Line

Gift of an Anonymous Donor

Accession Number

2009.55

Copyright

public domain

Terms
This accordion-fold album, perhaps an assemblage created by a private collector, consists of ten triptychs by various Meiji-period artists that deal with legends of military valor. Although urban Japan was thoroughly modernized by the time this work was published, heroic tales of the samurai had not lost their appeal.

This print illustrates the poignant moment when Kusunoki Masashige (1294–1336), a loyal retainer of the deposed Emperor Godaigo, bids his young son Masatsura farewell before going into what he knows will be his last battle. He tearfully compares the life of the samurai to cherry blossoms, glorious but short-lived, and instructs his son to serve the emperor until death.

Long neglected by history, Masashige's reputation was revived on the eve of the Meiji Restoration of 1868, when unswerving loyalty to the emperor became the national ethic. World War II kamikaze pilots took 'kikusui,' the name of Masashige's family crest—a chrysanthemum floating in water—as the code name for their operations.