Futon cover with ikat tortoise, crane, and geometric designs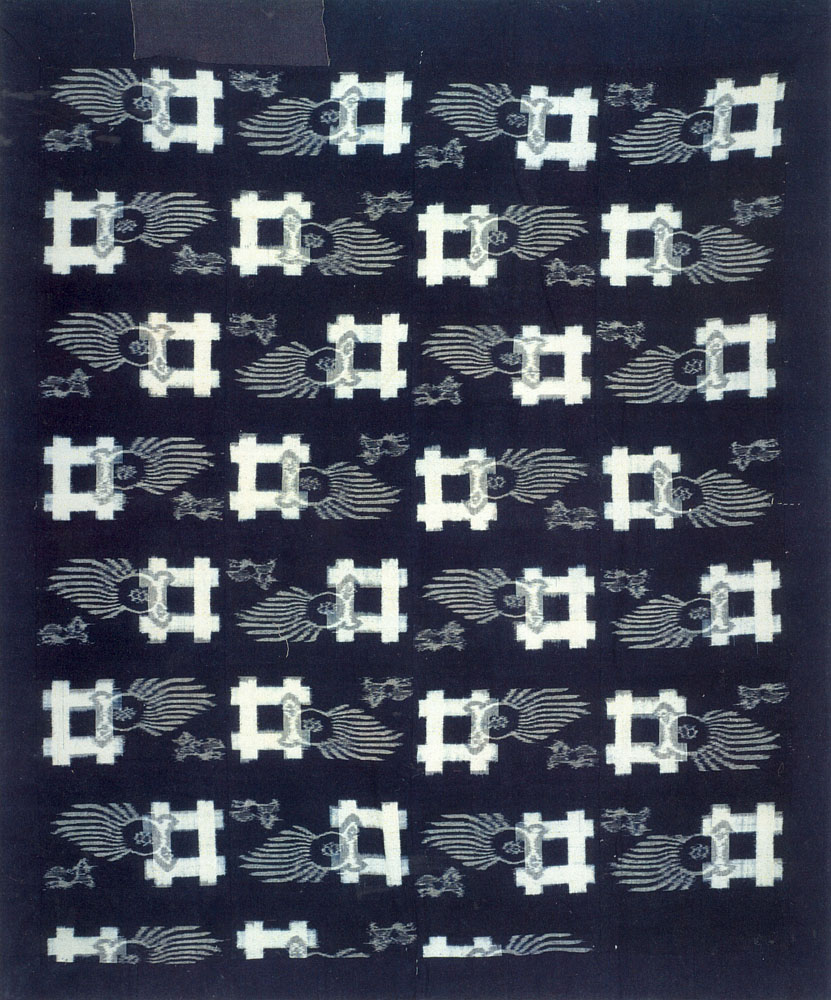 Japan, unknown weaver, Futon cover with ikat tortoise, crane, and geometric designs, late 19th/early 20th century, plain-weave cotton cloth with ikat designs in reserve on indigo ground, Gift of Terry Welch, public domain, 2009.25.36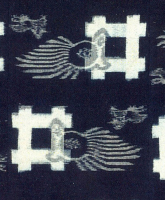 This work is not currently on view.
Title

Futon cover with ikat tortoise, crane, and geometric designs

Related Titles

original language: 亀鶴幾何学紋絵絣布団地

Artist

Date

late 19th/early 20th century

Medium

plain-weave cotton cloth with ikat designs in reserve on indigo ground

Dimensions (H x W x D)

69 11/16 in x 56 11/16 in

Collection Area

Asian Art

Category

Clothing and Textiles

Object Type

futon cover

Culture

Japanese

Credit Line

Gift of Terry Welch

Accession Number

2009.25.36

Copyright

public domain

Terms
This futon cover features a repeating pattern of a long-tailed tortoise, a fantastical creature from ancient Chinese lore, approaching a well. (The well is represented by its ideograph, 井.) The smaller and less legible motifs are flying cranes. Both the tortoise and the crane are traditional emblems of long life.