Futon cover with tsutsugaki pine crest and auspicious motifsn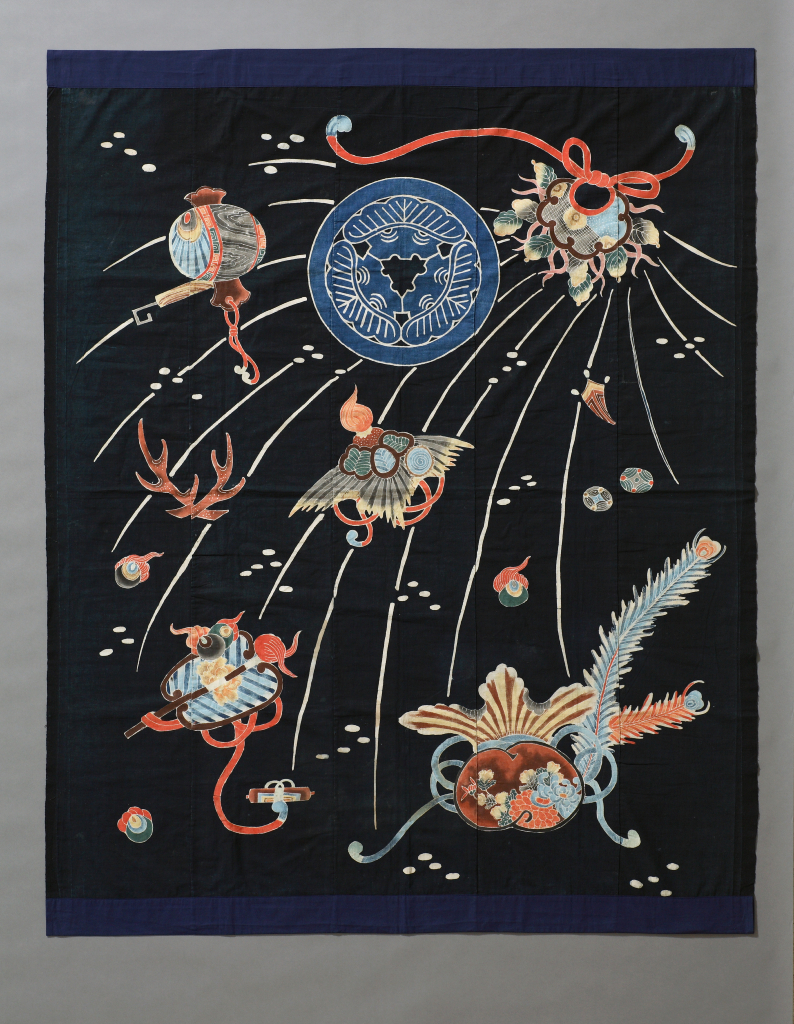 Japan, unknown workshop, Futon cover with tsutsugaki pine crest and auspicious motifsn, late 19th/early 20th century, plain-weave handspun, hand-woven cotton cloth with tsutsugaki (freehand paste-resist) decoration in colors on dark indigo ground, Gift of Terry Welch, public domain, 2009.25.44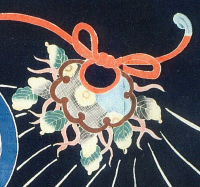 This work is not currently on view.
Title

Futon cover with tsutsugaki pine crest and auspicious motifsn

Related Titles

display title: Futon cover with tsutsugaki pine crest and auspicious motifs

original language: 吉祥紋筒描紺布団地

Artist

Date

late 19th/early 20th century

Medium

plain-weave handspun, hand-woven cotton cloth with tsutsugaki (freehand paste-resist) decoration in colors on dark indigo ground

Dimensions (H x W x D)

77 5/8 in x 63 in

Collection Area

Asian Art

Category

Clothing and Textiles

Object Type

futon cover

Culture

Japanese

Credit Line

Gift of Terry Welch

Accession Number

2009.25.44

Copyright

public domain

Terms
Flaming jewels, a magic mallet, peacock feathers, and other auspicious emblems cascade down in a shower of blessings. Futon covers were made as trousseau items and often treasured for a lifetime. This example shows little wear, and it may have been a special commission for a well-to-do family.

Tsutsugaki (tube-drawing) is a traditional Japanese dyeing technique in which the design is created with a dye-resistant paste made from rice starch, applied through a tube.