Porcelain snuff bottle with painted cricket design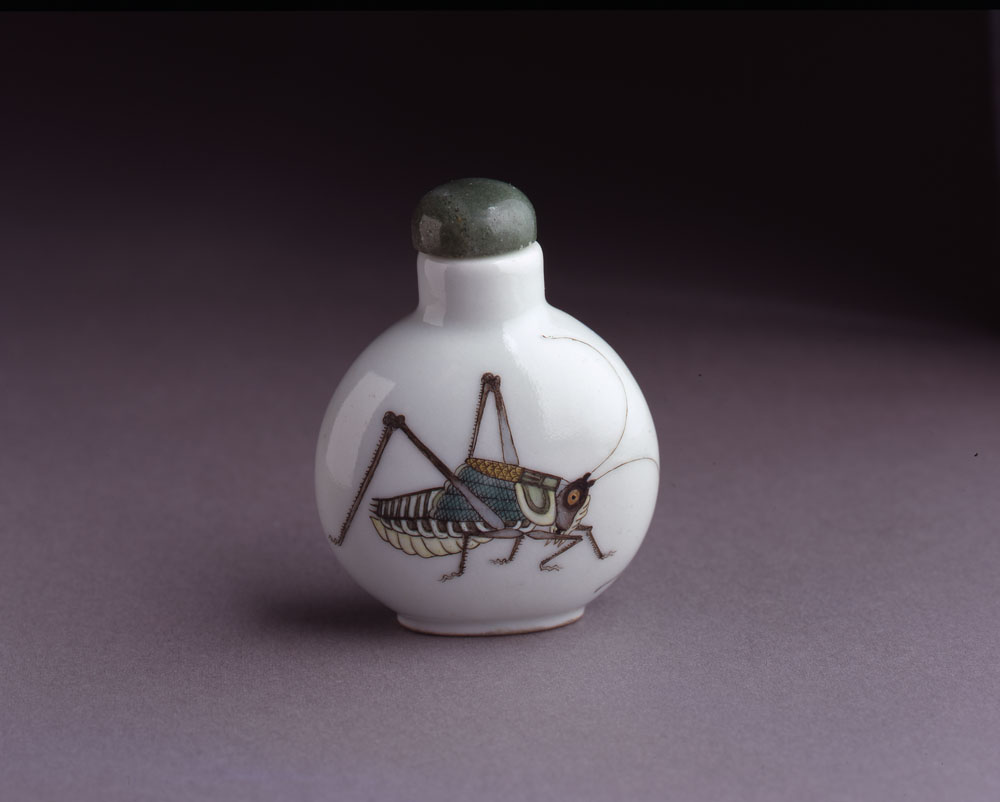 China, Jiangxi province, Jingdezhen kilns (bottle); China, Beijing, Imperial workshop, Porcelain snuff bottle with painted cricket design, Guangxu reign (1875-1908), bottle: porcelain with overglaze enamel; stopper: green quartz, Gift of Maybelle Clark Macdonald, public domain, 2009.59.37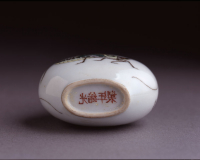 This work is not currently on view.
Title

Porcelain snuff bottle with painted cricket design

Related Titles

display title: Porcelain snuff bottle with overglaze painted cricket design

Artist

Date

Guangxu reign (1875-1908)

Period

China: Qing Dynasty, Guangxu reign (1875-1908)

Medium

bottle: porcelain with overglaze enamel; stopper: green quartz

Dimensions (H x W x D)

2 5/8 in x 1 15/16 in x 1 1/8 in

Collection Area

Asian Art

Category

Snuff Bottles

Object Type

snuff bottle

Culture

Chinese

Credit Line

Gift of Maybelle Clark Macdonald

Accession Number

2009.59.37

Copyright

public domain

Terms
Crickets are a popular theme in Chinese art, as their name evokes both happiness and auspiciousness. Crickets were also valued for their song and fighting spirit, and many Chinese keep crickets as pets, even today.

Crickets were specifically associated with the theme of loyalty to the emperor in the late Qing dynasty (1644–1911). This example was made during the reign of the Guangxu emperor (1875–1908), probably as one of thousands made as gifts for loyal officials.