Dodd Building's Iron Dog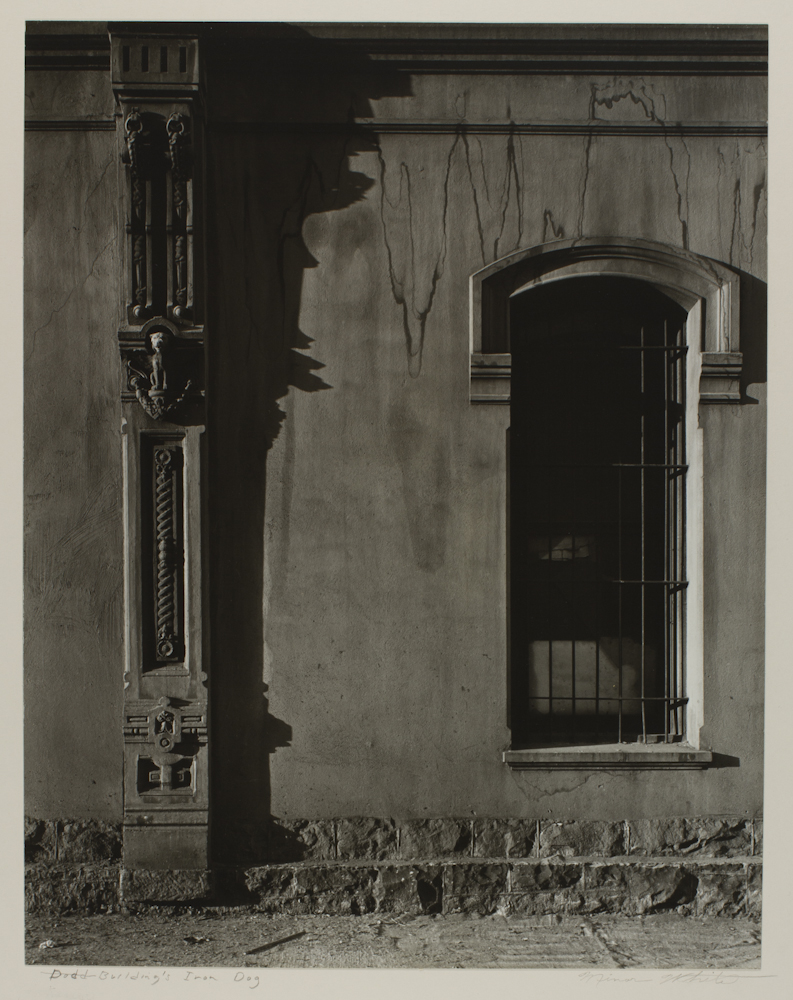 Minor White, Dodd Building's Iron Dog, 1938, gelatin silver print, Courtesy of the Fine Arts Collection, U.S. General Services Administration. New Deal Art Project, public domain, L42.3.41
This work is not currently on view.
Title

Dodd Building's Iron Dog

Artist

Date

1938

Medium

gelatin silver print

Dimensions (H x W x D)

image: 13 9/16 in x 10 9/16 in; sheet: 13 9/16 in x 10 9/16 in

Inscriptions & Markings

title: Dodd Building's Iron Dog, graphite, bottom left

signature: Minor White, graphite, bottom right

Collection Area

Photography; Northwest Art

Category

Photographs

Object Type

photograph

Culture

American

Credit Line

Courtesy of the Fine Arts Collection, U.S. General Services Administration. New Deal Art Project

Accession Number

L42.3.41

Copyright

public domain

Terms

Place Made
Viewed with Pilaster and Hood Molding, Dodd Building (Southwest Front and Ankeny) [see Related Artworks], these two prints from the same negative demonstrate White's experimentation with print density. One print, noticeably darker in tone, suggests a moodier scene. Testing different tones and densities demonstrates White's belief that his WPA prints were more than straightforward documents. That both prints were mounted, titled, and signed suggests the artist's approval of both versions of the scene.

Known as the Dodd Block, this iron-front building was erected in 1888 and demolished in 1942.