Storage jar with design of two dragons chasing flaming pearls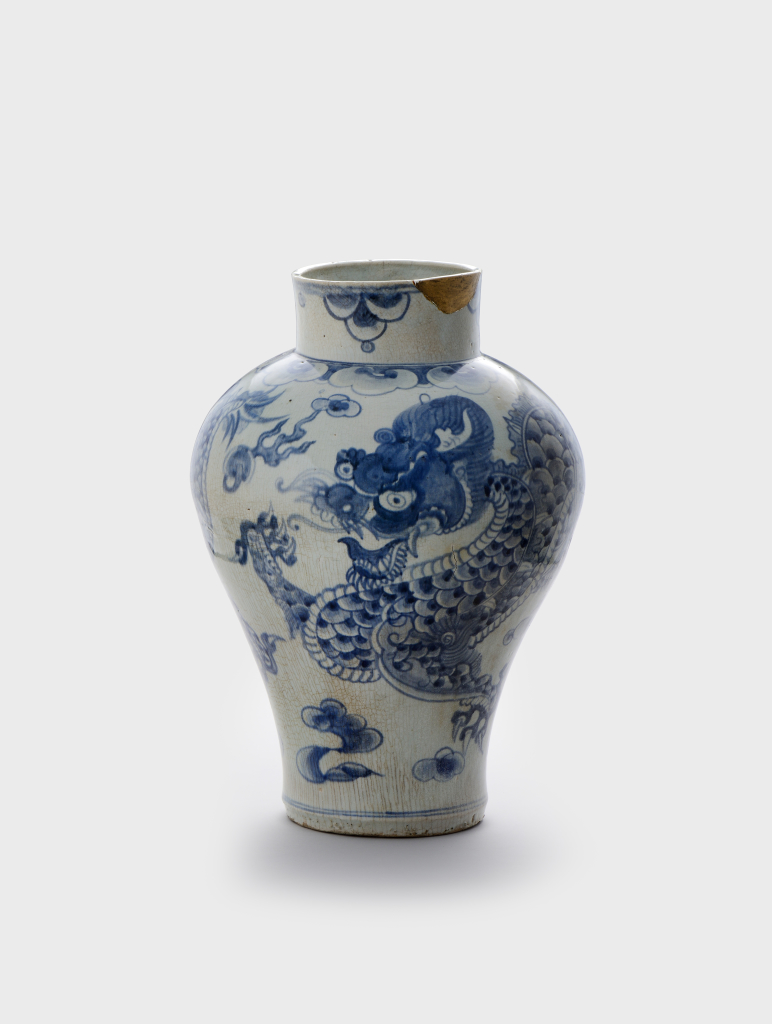 Korea, Gyeonggi-do province, Gwangju, Bunwon kiln, Storage jar with design of two dragons chasing flaming pearls, 19th century, porcelain with decoration painted in cobalt blue under transparent glaze, Gift of Robert and Sandra Mattielli in honor of Donald Jenkins, public domain; images Courtesy of Korean National Research Institute for Cultural Heritage, 2004.7.10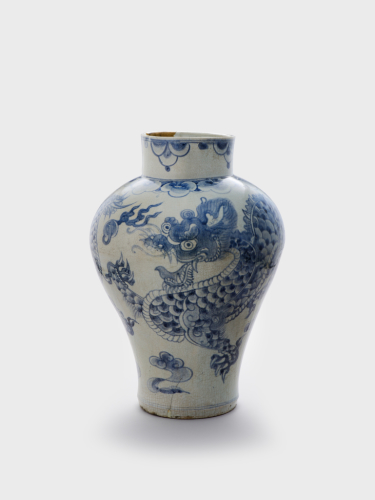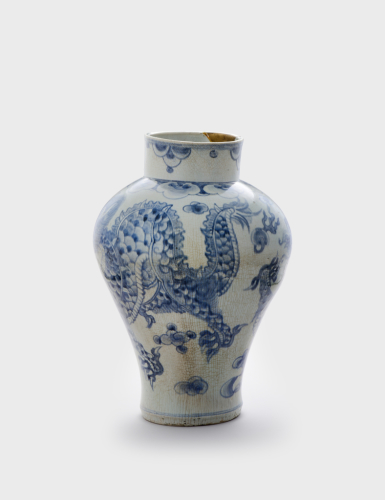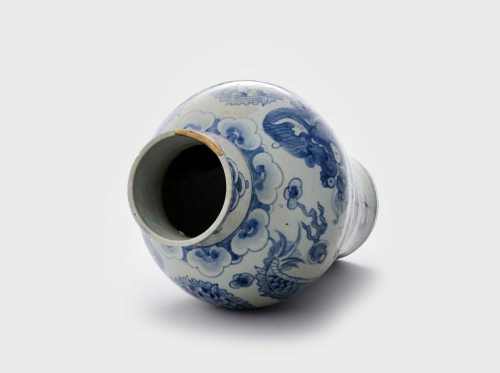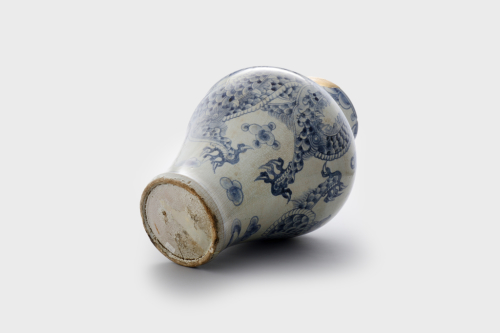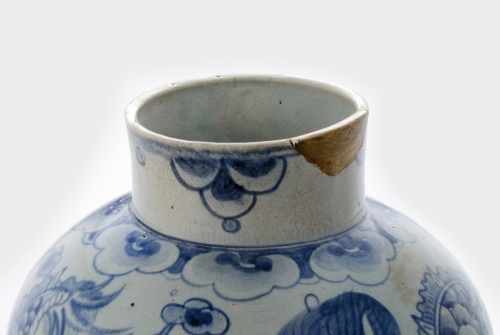 This work is not currently on view.
Title

Storage jar with design of two dragons chasing flaming pearls

Related Titles

original language: 白磁靑畵雲龍文壺

original language: 백자청화 구름 용무늬 항아리

Artist

Date

19th century

Period

Korea: Joseon Dynasty (1392-1910)

Medium

porcelain with decoration painted in cobalt blue under transparent glaze

Dimensions (H x W x D)

19 in x 14 in diam.

Collection Area

Asian Art

Category

Ceramics

Object Type

jar

Culture

Korean

Credit Line

Gift of Robert and Sandra Mattielli in honor of Donald Jenkins

Accession Number

2004.7.10

Copyright

public domain; images Courtesy of Korean National Research Institute for Cultural Heritage

Terms

Place Made

Created in: Gyeonngi province
In East Asia, dragons are associated with the sky and rain, and thus regarded as divine powers bestowing agricultural abundance. Here, a single four-clawed dragon, snarling and writhing his way across the surface of the vessel, chases a magical flaming jewel. Stylized clouds appear above and below him.

During the eighteenth and nineteenth centuries, dragons were very popular designs for Korean porcelains among scholars and wealthy merchants. Large jars such as this one were used to store tea leaves, dry grains, or pickled vegetables.