Subok screen: Characters for longevity and good fortune in various scripts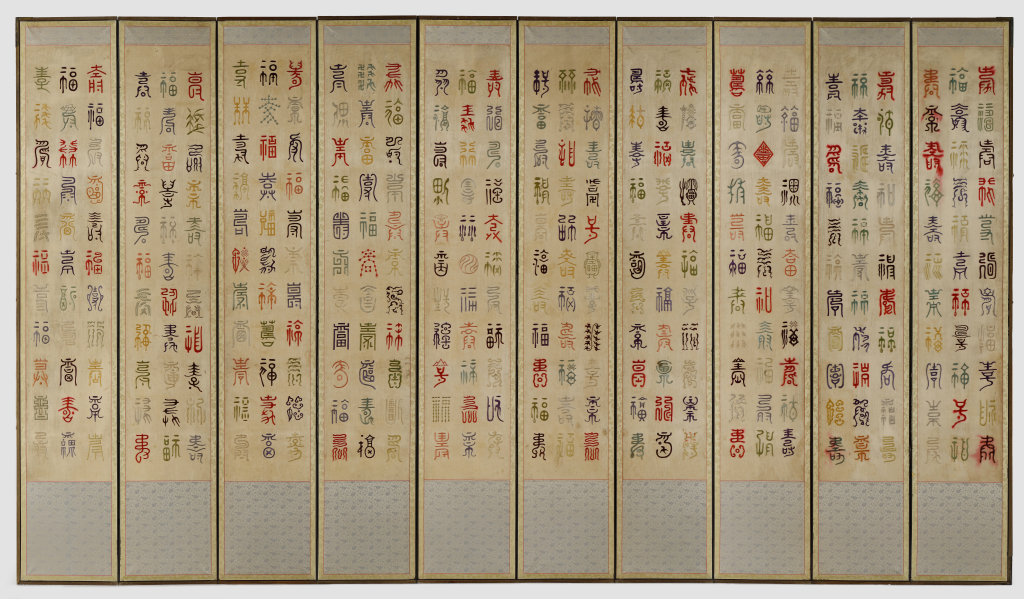 Korea, unknown artist, Subok screen: Characters for longevity and good fortune in various scripts, 19th century, 10-panel screen; embroidery on silk ground, Museum Purchase: Partial gift of The Robert and Sandra Mattielli Collection, with additional funds provided by the Margery Hoffman Smith Fund, Jerry Lamb, Virginia Nelson, Travers Hill Polak, Erick Schiess, and others, public domain; images Courtesy of Korean National Research Institute for Cultural Heritage, 2010.33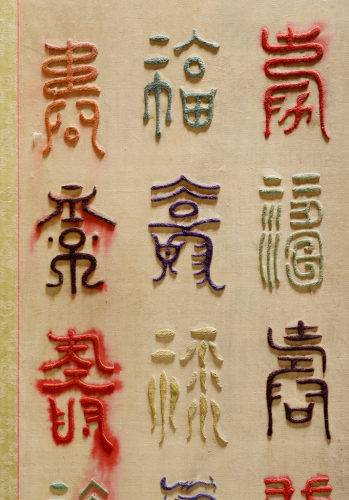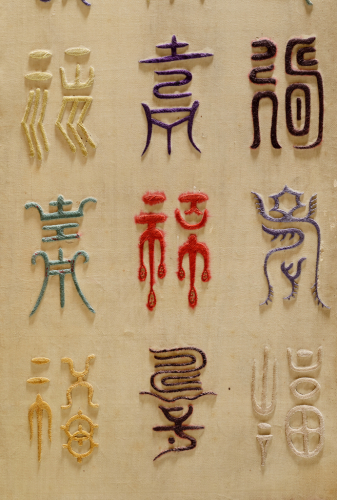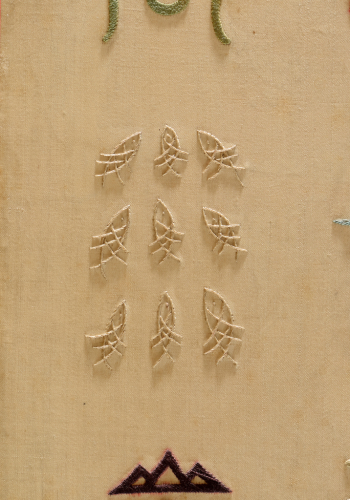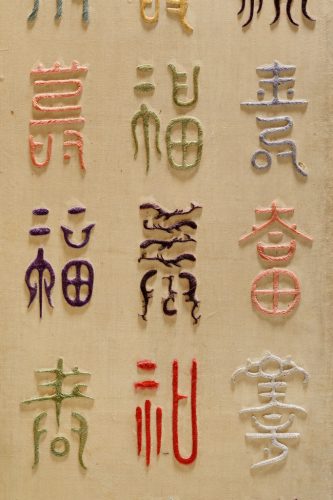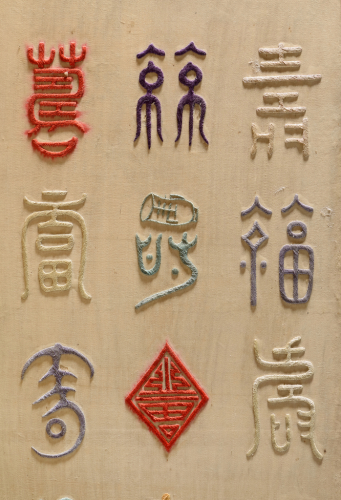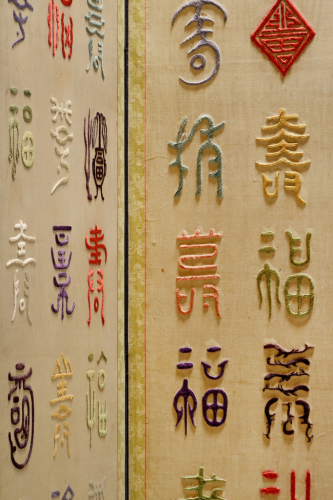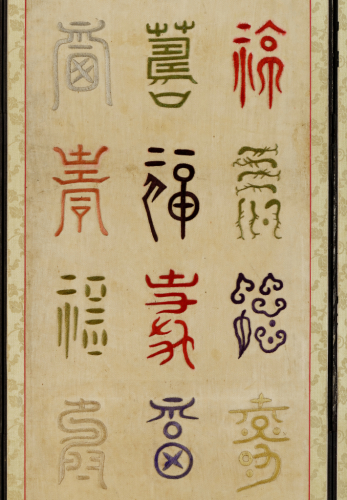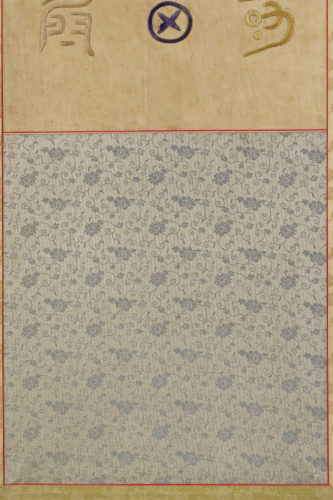 This work is not currently on view.
Title

Subok screen: Characters for longevity and good fortune in various scripts

Related Titles

display title: Inkstone (Byeoru) with grape design

display title: Subok Screen: Characters for Longevity and Good Fortune in Various Scripts

original language: 壽福文字圖刺繡屛風

original language: 수복문자도 자수병풍

Artist

Date

19th century

Period

Korea: Joseon Dynasty (1392-1910)

Medium

10-panel screen; embroidery on silk ground

Dimensions (H x W x D)

82 1/4 in x 140 in

Collection Area

Asian Art

Category

Decorative Art

Calligraphy

Object Type

folding screen

Culture

Korean

Credit Line

Museum Purchase: Partial gift of The Robert and Sandra Mattielli Collection, with additional funds provided by the Margery Hoffman Smith Fund, Jerry Lamb, Virginia Nelson, Travers Hill Polak, Erick Schiess, and others

Accession Number

2010.33

Copyright

public domain; images Courtesy of Korean National Research Institute for Cultural Heritage

Terms

Place Made

Created in: Seoul
The entire composition of this screen consists of variations on the Chinese characters for longevity (壽, su) and good fortune (福, bok), arranged in alternating horizontal and vertical rows. The characters are written with astonishing variety, drawing on a repertoire of archaic scripts used in China as far back as the fifteenth century BCE. Making witty reference to the pictographic origin of Chinese writing, some of the symbols incorporate stylized drawings of fish, birds, plants, or constellations.   Korea adopted the Chinese language and writing system for formal purposes, such as religious and official documents, as early as the third century. Literary Chinese remained the principal language of the Korea's male scholarly elite until well into the twentieth century. The characters su and bok, however, were frequently used as auspicious design motifs in interior furnishings and clothing and would have been recognized by women as well as men.

The characters for this screen were no doubt brushed out on paper by an eminent male scholar, but the work of recreating the design in embroidery was done by women. This antiquarian flavor of the screen once lent an air of dignity and learning to an elegant Korean home.