The Walled City of Pyeongyang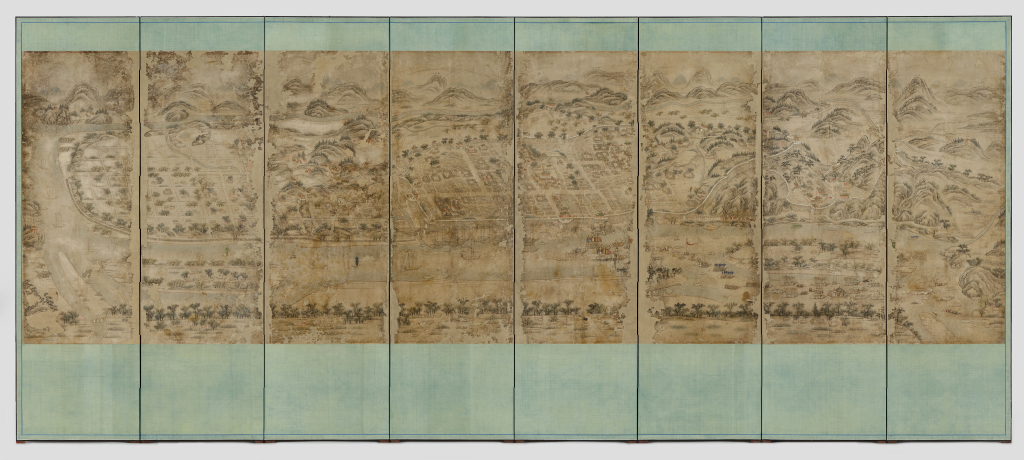 Korea, unknown artist, The Walled City of Pyeongyang, 19th century, eight-panel screen; ink and color on paper, Gift of The Oregon Korea Foundation, public domain; images Courtesy of Korean National Research Institute for Cultural Heritage, 2003.23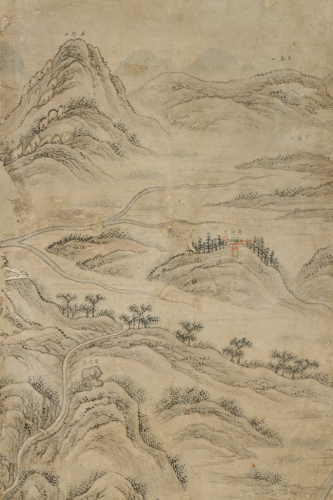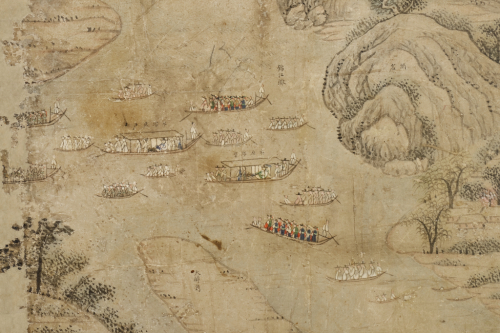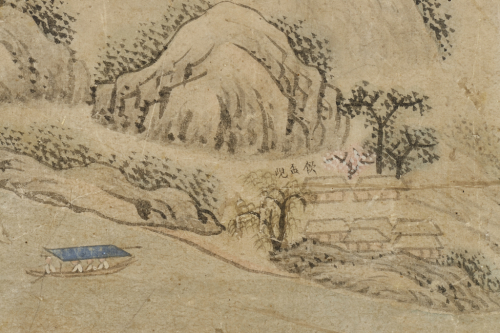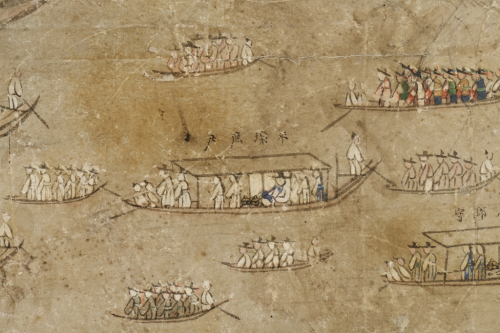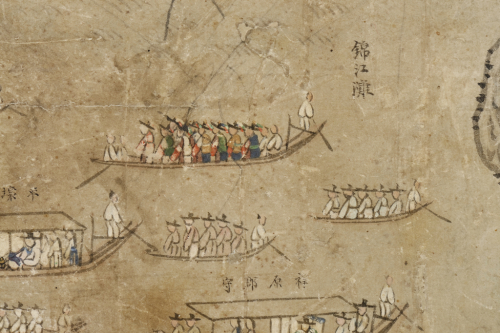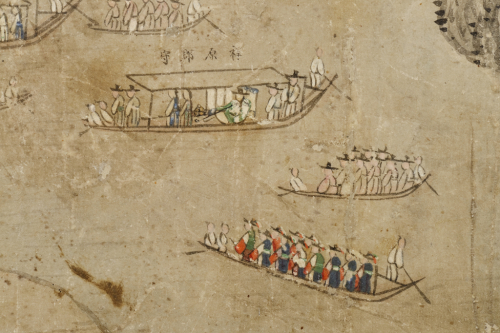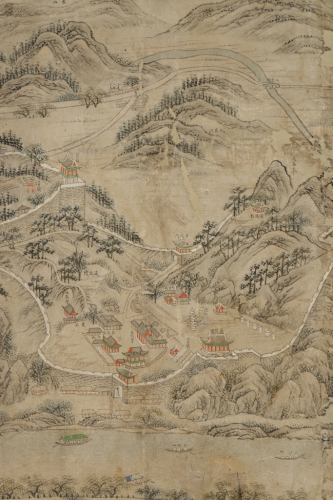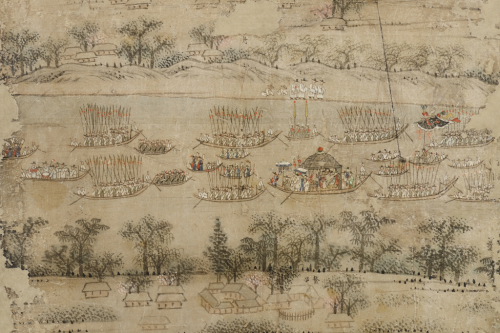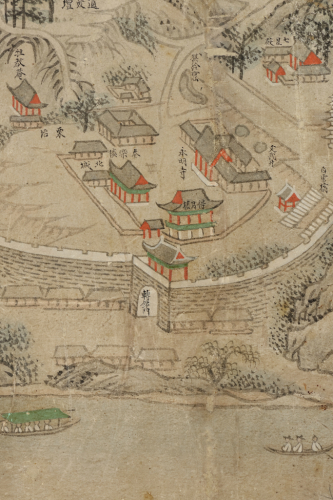 This work is on view.
Title

The Walled City of Pyeongyang

Related Titles

original language: 平壤城圖

original language: 평양성도

Artist

Date

19th century

Period

Korea: Joseon Dynasty (1392-1910)

Medium

eight-panel screen; ink and color on paper

Dimensions (H x W x D)

overall: 61 in x 142 in

Collection Area

Asian Art

Category

Paintings

Object Type

folding screen

Culture

Korean

Credit Line

Gift of The Oregon Korea Foundation

Accession Number

2003.23

Copyright

public domain; images Courtesy of Korean National Research Institute for Cultural Heritage

Terms

Location
Cityscape paintings were popular in the late Joseon dynasty. Often created in the folding screen format, these paintings functioned as maps but were also appreciated for their artistic merits.

Pyeongyang, now the capital of North Korea, was the most favored cityscape because of the city's significance as a historical and cultural center. Pyeongyang had been the capital of two ancient kingdoms, Gojoseon (Old Joseon, 2333–108 BCE) and Goguryeo (37 BCE–668 CE), and the west capital of Goryeo (918–1392). As a gateway between China and Korea, Pyeongyang was also recognized as a rich hub of Sinophone culture. The beauty of the city and its environs made Pyeongyang a popular destination.

This painting depicts a bird's-eye view of the walled city of Pyeongyang, with north at the right, east at the bottom, south at the left, and west at the top. The governor of Pyeong'an Province and his enormous retinue travel along the Daedong River in a grand procession. Noblemen and gisaeng (female entertainers) line the banks to welcome them, while others go about their daily lives, with such mundane tasks as doing laundry.