Pair of female dancers with long sleeves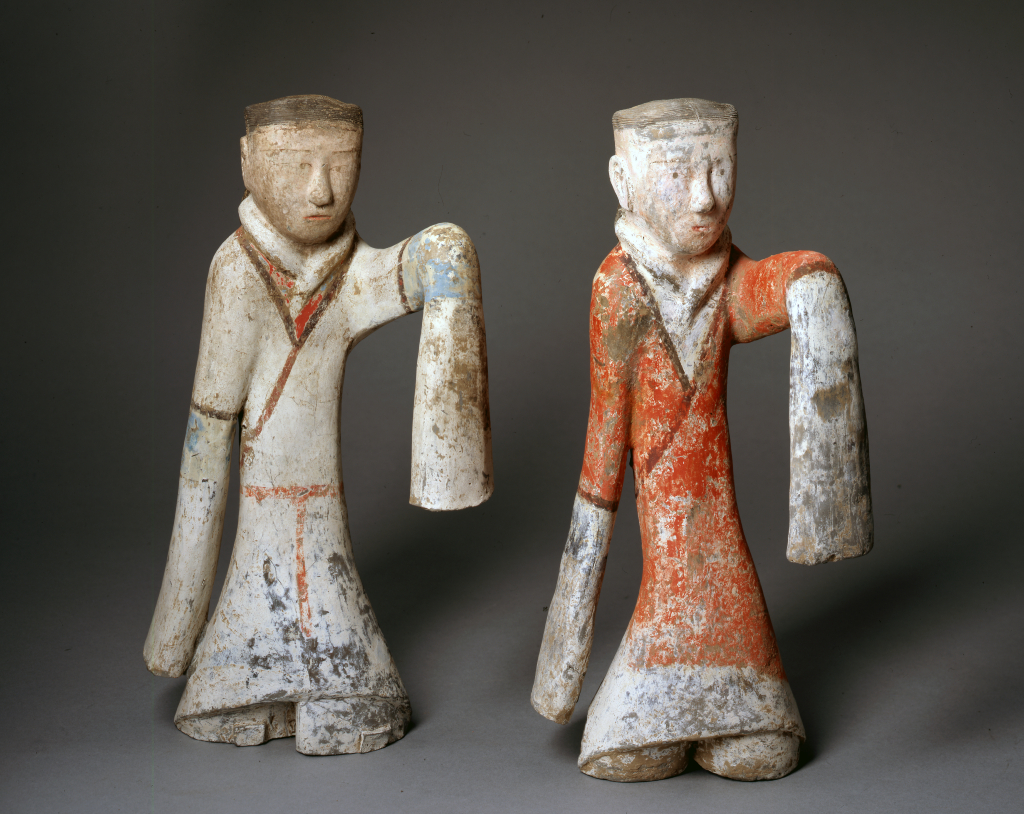 China, Shaanxi province; probably Yanjiawan tomb workshop, Xianyang, Pair of female dancers with long sleeves, mid-2nd century BCE, earthenware with pigments, The Arlene and Harold Schnitzer Collection of Early Chinese Art, public domain, 2002.70.1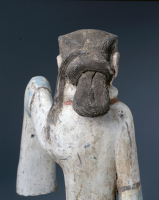 This work is on view.
Title

Pair of female dancers with long sleeves

Related Titles

original language: 陝西咸陽市楊家湾墓群・彩繪陶女舞俑一對

Artist

Date

mid-2nd century BCE

Period

China: Western Han period (206 BCE-8 CE)

Medium

earthenware with pigments

Collection Area

Asian Art

Category

Ceramics

Sculpture

Object Type

funerary sculpture

figurine

Culture

Chinese

Credit Line

The Arlene and Harold Schnitzer Collection of Early Chinese Art

Accession Number

2002.70.1

Copyright

public domain

Terms

Location
In 1965, farmers in the village of Yangjiawan unearthed several painted clay figurines of soldiers. Later excavations unveiled the largest and most varied group of tomb sculptures ever discovered in China. Eleven subsidiary pits housed nearly 3000 figures, with military and civilian officials as well as musicians, dancers, and attendants. Many of the figures retain their original paint in brilliant shades of red, brown, and purple.

Although the Yangjiawan find is not as well known abroad as the "terracotta army" of the First Emperor of Qin, the diversity of the figures and the detail in their costumes and hairstyles vividly recapture Han military and court life.

The Yangjiawan site lies on high ground north of the Wei River, just northwest of the Han capital city of Chang'an (modern Xi'an). Several imperial Han tombs are nearby, and the Yangjiawan tombs are thought to be those of the Han minister Zhou Bo and his son Zhou Yafu. Coins date the Yangjiawan tombs to the mid-2nd century BCE.

Most of the Yangjiawan tomb figures were kept by the Chinese and are now at the Xianyang Museum in Shaanxi Province, but several dozen pieces were selectively released to the international art market in the 1990s. The warriors and dancers displayed here are among the latter group.