Christ Served by the Angels in the Wilderness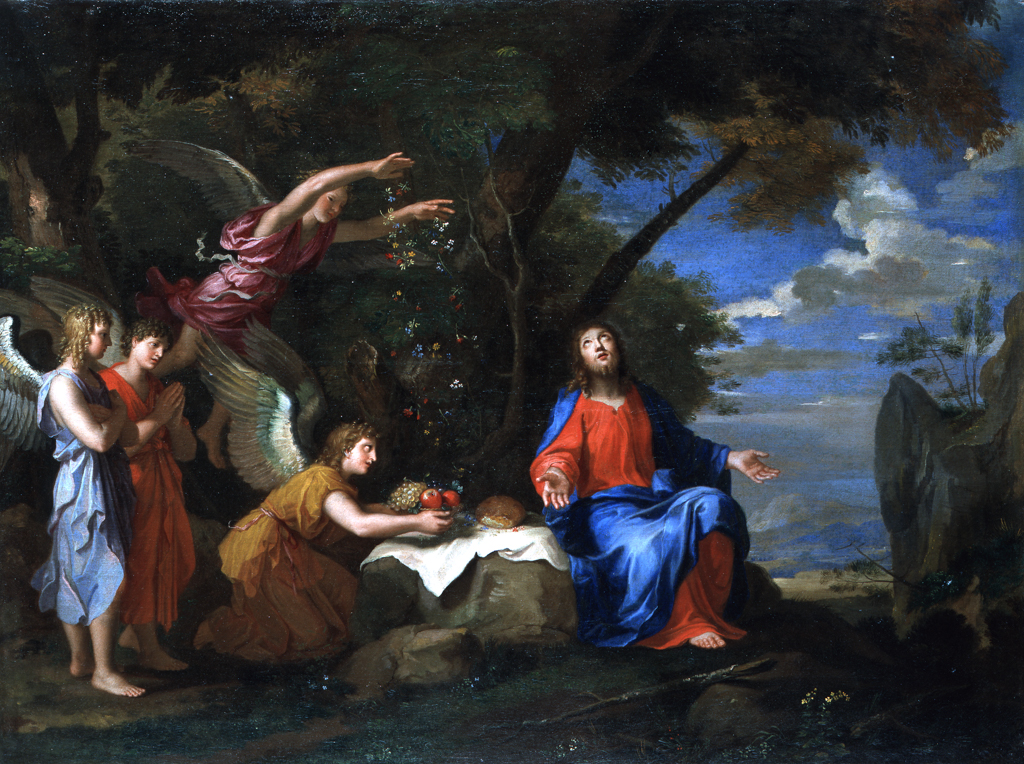 Jacques Stella, Christ Served by the Angels in the Wilderness, 1635/1640, oil on canvas, Museum Purchase: Funds provided by the Bequest of Marybeth Branaman and Georgia Stoetzel Branaman, public domain, 2002.6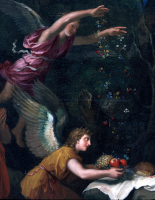 This work is on view.
Title

Christ Served by the Angels in the Wilderness

Artist

Date

1635/1640

Period

High Baroque (ca. 1625-late 17th century)

Medium

oil on canvas

Dimensions (H x W x D)

34 in x 45 1/2 in

Collection Area

European Art

Category

Paintings

Object Type

painting

Culture

French

Credit Line

Museum Purchase: Funds provided by the Bequest of Marybeth Branaman and Georgia Stoetzel Branaman

Accession Number

2002.6

Copyright

public domain

Terms

Location
Using delicate brushwork and a shimmering palette of colors, Stella makes the viewer feel the relief and delight of the moment when the angels bring food to Christ, who had resisted the temptations of the Devil during a forty-day fast in the desert (Matthew 4:1–11). The natural grace of Stella's style is demonstrated in the figure of the airborne angel scattering flowers over the famished Christ's meal.

In Rome, Stella formed a lifelong friendship with his influential compatriot, Nicholas Poussin. The friezelike arrangement of the figures in this composition demonstrates the two artists' shared admiration for classical antiquity. Stella made this work shortly after he arrived in Paris to be painter to the most powerful man in France, Cardinal Richelieu.