In Limbo I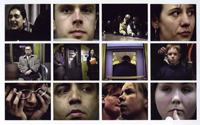 Eleni Mouzakiti, In Limbo I, 1999-2004, chromogenic prints on aluminum, The Blue Sky Gallery Collection; Gift of James and Susan Winkler, © unknown, research required, 2006.71.13a-l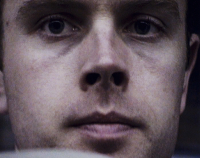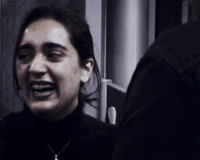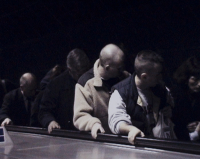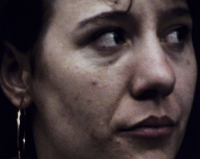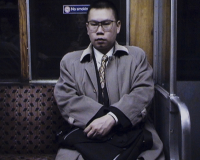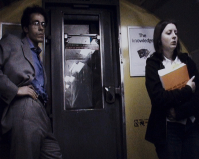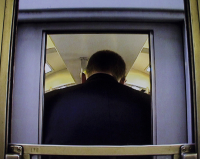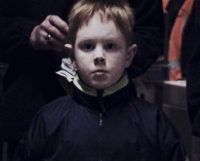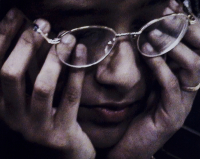 This work is not currently on view.
Title

In Limbo I

Artist

Date

1999-2004

Medium

chromogenic prints on aluminum

Edition

2/3

Dimensions (H x W x D)

overall: 35 7/16 in x 59 in; each panel: 11 13/16 in x 14 3/4 in

Collection Area

Photography

Category

Photographs

Object Type

photograph

Culture

Greek

Credit Line

The Blue Sky Gallery Collection; Gift of James and Susan Winkler

Accession Number

2006.71.13a-l

Copyright

© unknown, research required

Terms
Human behavior on public transportation has been a popular photographic subject for nearly a century. During the late 1930s, renowned American photographer Walker Evans famously hid a small camera in his coat while traveling on the New York City subway, covertly making pictures of his fellow riders. In a contemporary twist on this method, Eleni Mouzakiti held her digital camera at her waist while photographing in the busy London Underground. Arranged in tight grids that mimic public transportation's uncomfortable quarters, the photographs document passengers' physical reactions to strangers who stand in close proximity, mannerisms evidenced daily on overcrowded subway cars throughout the world.