Negoro ware Ewer for Hot Water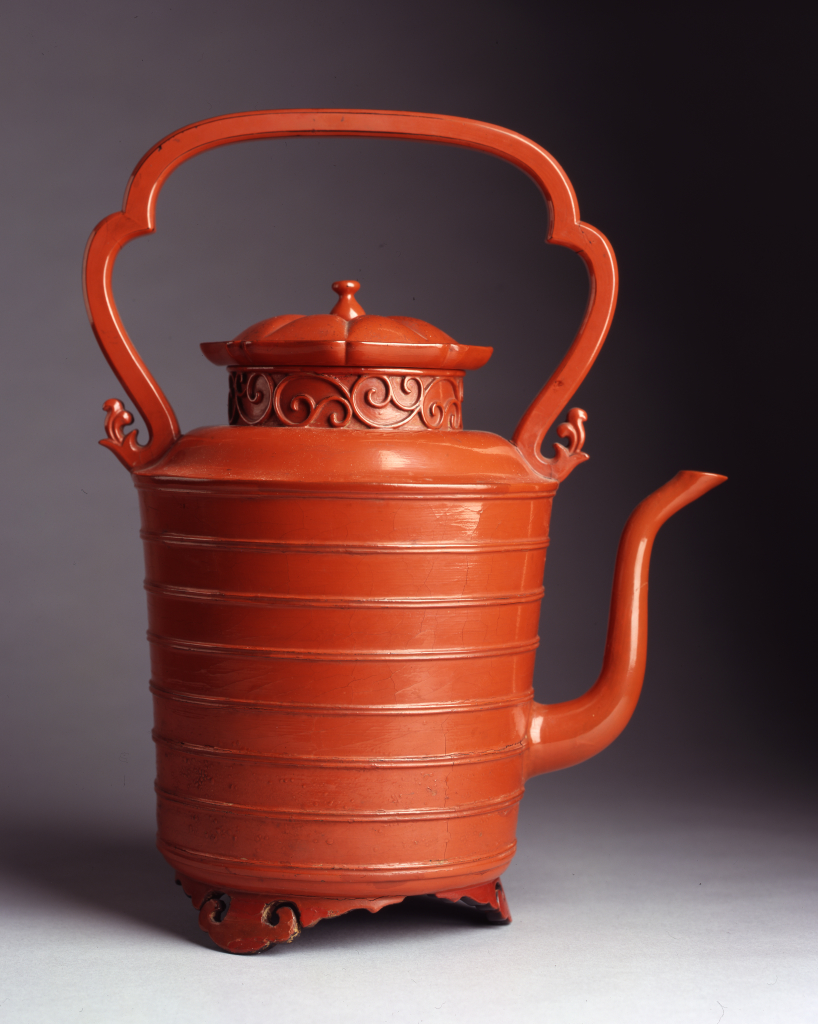 Japan, unknown artist, Negoro ware Ewer for Hot Water, 17th century, turned wood with black and vermillion lacquer, The John Yeon Collection; Gift of Richard Louis Brown, public domain, 2008.23
This work is not currently on view.
Title

Negoro ware Ewer for Hot Water

Related Titles

original language: 根来塗湯桶

translated: Ewer

Date

17th century

Medium

turned wood with black and vermillion lacquer

Dimensions (H x W x D)

15 in x 9 1/2 in x 5 in

Collection Area

Asian Art

Category

Lacquerware

Object Type

ewer

Culture

Japanese

Credit Line

The John Yeon Collection; Gift of Richard Louis Brown

Accession Number

2008.23

Copyright

public domain

Terms

Place Made

Created in: Wakayama prefecture
Lacquered ewers of this type were used in Japan in monastic settings for hot water for tea. This striking example is typical of wares made by the monks of Negoro Temple in Kii peninsula, a sub-temple of Kongobuji Monastery, the former owner of the ewer. The lacquer is applied in layers of cinnabar over black; over time, the red wears thin, revealing the characteristic streaks of black.