The Battle of the Lapiths and the Centaurs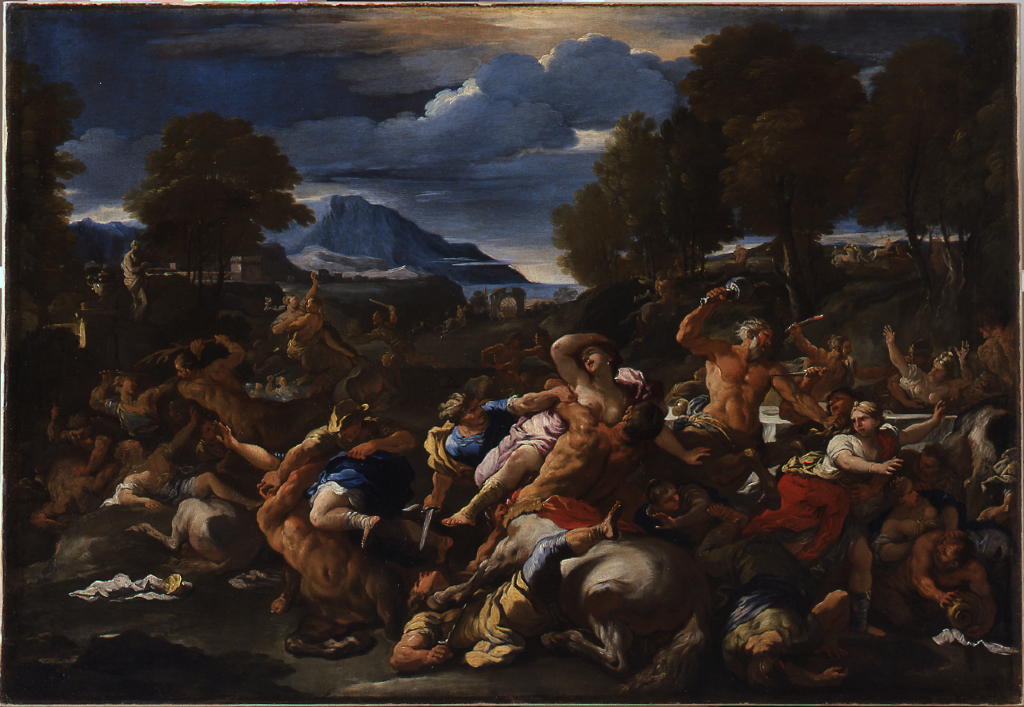 Luca Giordano, The Battle of the Lapiths and the Centaurs, 1682, oil on canvas, Museum Purchase: Funds provided by proceeds from the exhibition Stroganoff: the Palace and Collection of a Russian Noble Family, public domain, 2001.2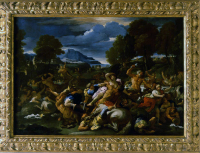 This work is on view.
Title

The Battle of the Lapiths and the Centaurs

Artist

Date

1682

Medium

oil on canvas

Dimensions (H x W x D)

34 3/4 in x 49 1/4 in

Inscriptions & Markings

signature/maker's mark: unsigned

Collection Area

European Art

Category

Paintings

Object Type

painting

Culture

Italian

Credit Line

Museum Purchase: Funds provided by proceeds from the exhibition Stroganoff: the Palace and Collection of a Russian Noble Family

Accession Number

2001.2

Copyright

public domain

Terms

Location
The paintings of Luca Giordano embody the spectacle, dynamism, and drama that characterized Baroque art. His output was prodigious and his fame enormous. He worked in Florence, Venice, and Spain, and was deluged with commissions from princes of both church and state. This mythological subject, commissioned by the Duke of Kingston, shows the bestial centaurs disrupting the wedding of the king of the Lapiths.

Most of Giordano's large paintings and murals were completed with the assistance of his large workshop. Portland's painting is a modello, or oil study, representing the hand of the master himself, setting down his first ideas for an ambitious commissioned composition. The freedom and speed that won him the nickname "fa presto" (works quickly) and the awed admiration of contemporaries are evident in the virtuoso brushwork defining the complex scene. The final monumental version was acquired by Count Alexander Stroganoff and is now in the Hermitage Museum, St. Petersburg, Russia.