The Battle of the Lapiths and the Centaurs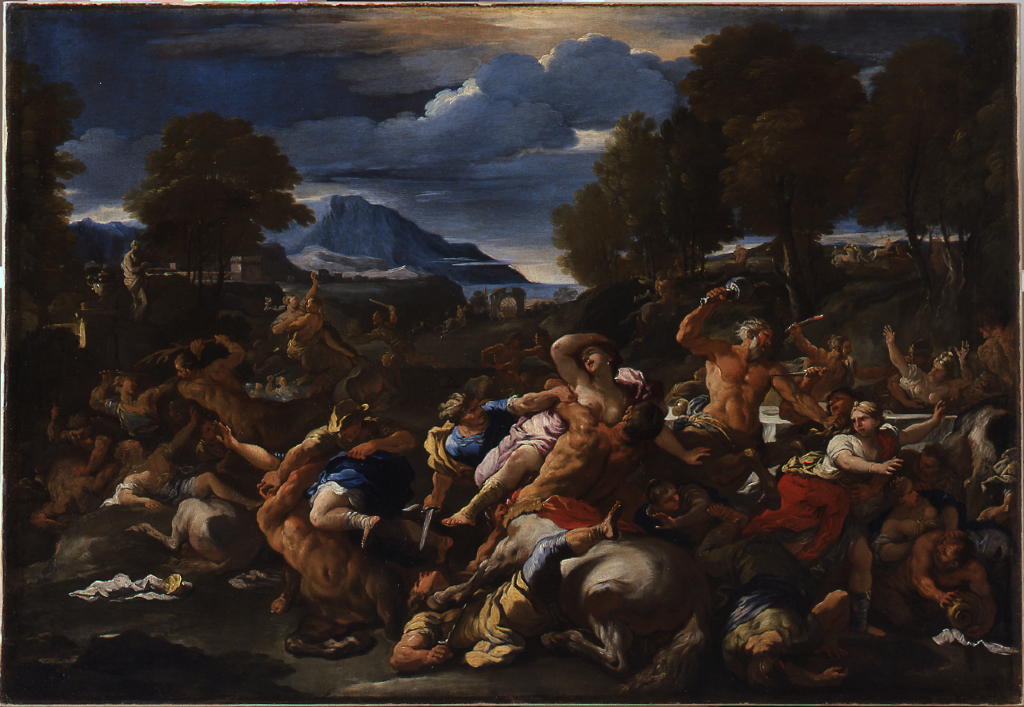 Luca Giordano, The Battle of the Lapiths and the Centaurs, 1682, oil on canvas, Museum Purchase: Funds provided by proceeds from the exhibition Stroganoff: the Palace and Collection of a Russian Noble Family, public domain, 2001.2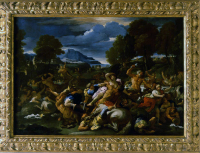 This work is on view.
Title

The Battle of the Lapiths and the Centaurs

Artist

Date

1682

Medium

oil on canvas

Dimensions (H x W x D)

34 3/4 in x 49 1/4 in

Collection Area

European Art

Category

Paintings

Object Type

painting

Culture

Italian

Credit Line

Museum Purchase: Funds provided by proceeds from the exhibition Stroganoff: the Palace and Collection of a Russian Noble Family

Accession Number

2001.2

Copyright

public domain

Terms

Location
The paintings of Luca Giordano embody the spectacle, dynamism and drama that characterized Baroque art. This famous subject from Greek mythology shows the Centauromachy, or battle between the Lapiths, the legendary inhabitants of Thessaly, and the centaurs, half-human and halfhorse creatures with wild natures. The fight erupted at the wedding feast of Pirithous, king of the Lapiths, when the centaurs became intoxicated and tried to carry off the women, including the bride. The subject later came to symbolize the human struggle between bestial inclinations and civilized behavior. Giordano painted several versions of the violent confrontation of closely-packed bodies.