Mercury and Herse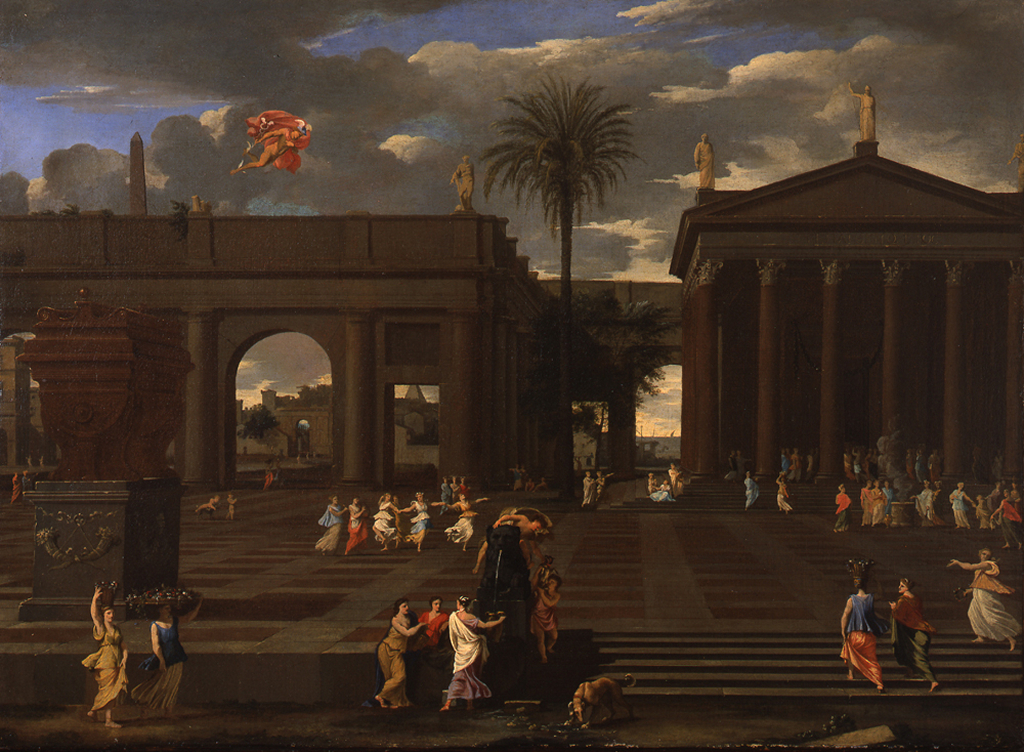 Thomas Blanchet, Mercury and Herse, 1650, oil on canvas, Museum Purchase: Funds provided by the Richard and Janet Geary Foundation, Inc., public domain, 2001.12
This work is on view.
Title

Mercury and Herse

Artist

Date

1650

Medium

oil on canvas

Dimensions (H x W x D)

38 1/2 in x 52 1/4 in

Collection Area

European Art

Category

Paintings

Object Type

painting

Culture

French

Credit Line

Museum Purchase: Funds provided by the Richard and Janet Geary Foundation, Inc.

Accession Number

2001.12

Copyright

public domain

Terms

Location
This painting dates from Blanchet's years in Rome, where he had traveled to join the circle of Nicolas Poussin (1594–1665). Subscribing to Poussin's theory of elevating art, Blanchet turned to intellectual imagery inspired by classical antiquity. In this scene from Ovid's "Metamorphoses," Mercury flies over a festival honoring Pallas Athena. There he discovers and becomes enamored of Herse, one of the maidens "who bore to their goddess' temple mystic gifts in flower-wreathed baskets on their heads." Such painting won Blanchet an international clientele. In 1654 he was recruited by the city of Lyon to create paintings for the interiors of the new city hall. He became a member of the Royal Academy in Paris in 1681.