Allegory of Poetry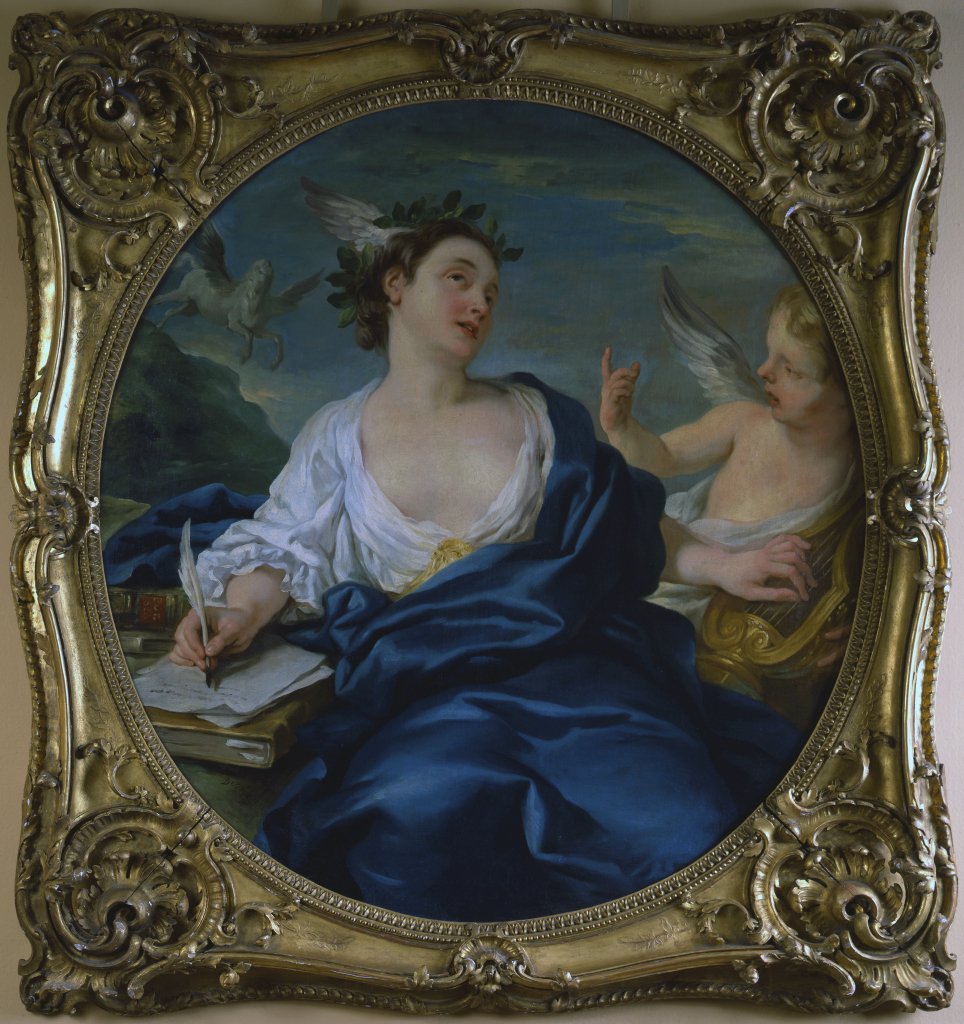 Jean François de Troy, Allegory of Poetry, 1733, oil on canvas, Gift of Alexis Gregory, public domain, 2000.54
This work is on view.
Title

Allegory of Poetry

Artist

Date

1733

Medium

oil on canvas

Dimensions (H x W x D)

38 1/4 in x 36 5/8 in

Collection Area

European Art

Category

Paintings

Object Type

painting

Culture

French

Credit Line

Gift of Alexis Gregory

Accession Number

2000.54

Copyright

public domain

Terms

Location
This painting and Allegory of Music nearby [see Related Artworks] were originally an integral part of the decoration of a grand Paris salon. As the perspective and large scale of the figures indicates, the canvases were intended to be placed high on the wall, possibly over doorways. Inset in carved wall paneling that would have been painted and highlighted in gold, the paintings would have appeared as colorful portholes offering glimpses of artistic fantasy.

De Troy infused his irrepressible sensuality into the most high-minded of subjects. In contrast to her sweetly nubile sister, who represents Music, the Muse of Poetry is a glamorous diva, wings springing from her brow. Her young companion calls her attention to the inspiration in the pounding hooves of Pegasus on the distant mountainside of the Muses' beloved Boetia.