Portrait of an Old Woman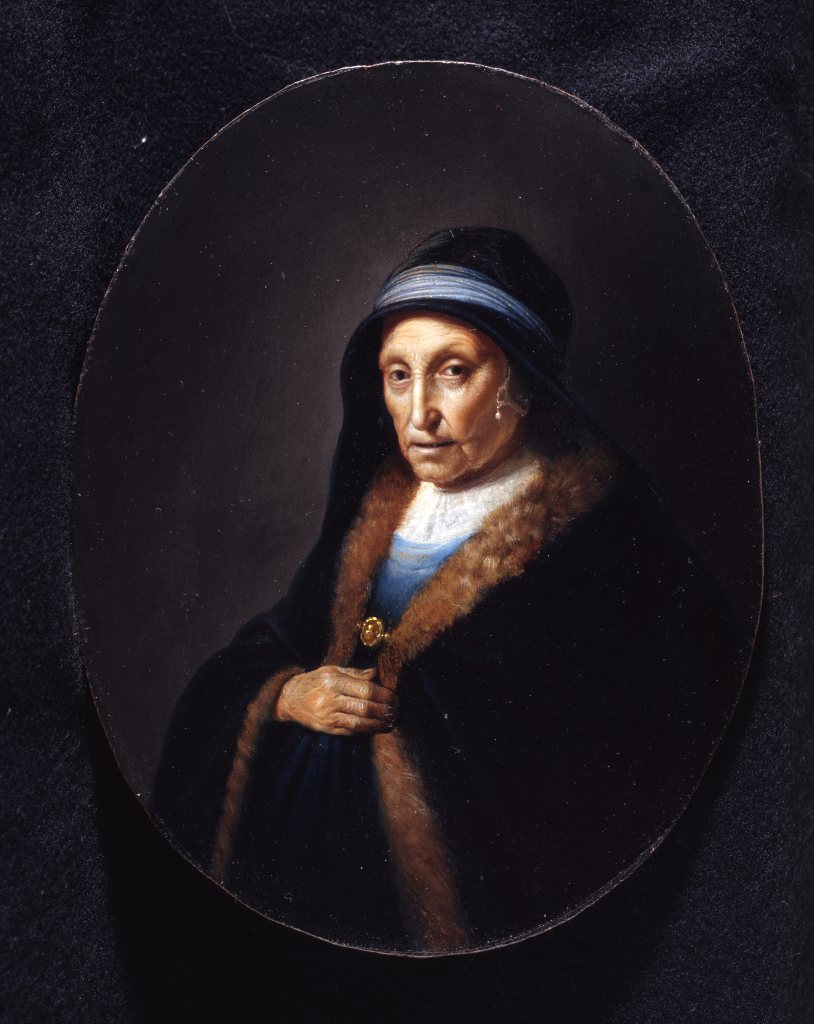 Monogrammist GAR, Portrait of an Old Woman, 1630/1635, oil on panel, Museum Purchase: Funds provided by the Bequest of Dr. Francis J. Newton, public domain, 2005.65.2
This work is on view.
Title

Portrait of an Old Woman

Artist

Date

1630/1635

Medium

oil on panel

Dimensions (H x W x D)

8 7/8 in x 6 3/4 in

Inscriptions & Markings

signature: DAR, upper right

Collection Area

European Art

Category

Paintings

Object Type

painting

Culture

Dutch

Credit Line

Museum Purchase: Funds provided by the Bequest of Dr. Francis J. Newton

Accession Number

2005.65.2

Copyright

public domain

Terms

Place Made

Created in: Leiden

Location
Traditionally known as portraits of Rembrandt's mother and father, scholars now identify these paintings as tronies, or character studies based on favorite studio models of the day. The models appear in works by the young Rembrandt (1606–1669), his student Gerrit Dou (1613–1675), and other painters of the Leiden school around 1630. When Rembrandt left for Amsterdam in 1631 Dou remained behind, refining his master's early manner of painting in minutely described detail. Known as fijnschilder, the style was continued with great success by other painters in Leiden.

The authorship of this painting and Portrait of an Old Man, shown nearby [see Related Artworks], is a mystery. They had been attributed to Dou, but cleaning revealed the ambiguity of the monogram. Part of the celebrated collection of Aldolfe Schloss, they were sought out in France and destined for Hitler's museum in Linz but restituted and sold by the Schloss heirs in 1951.