Volumnia Before Coriolanus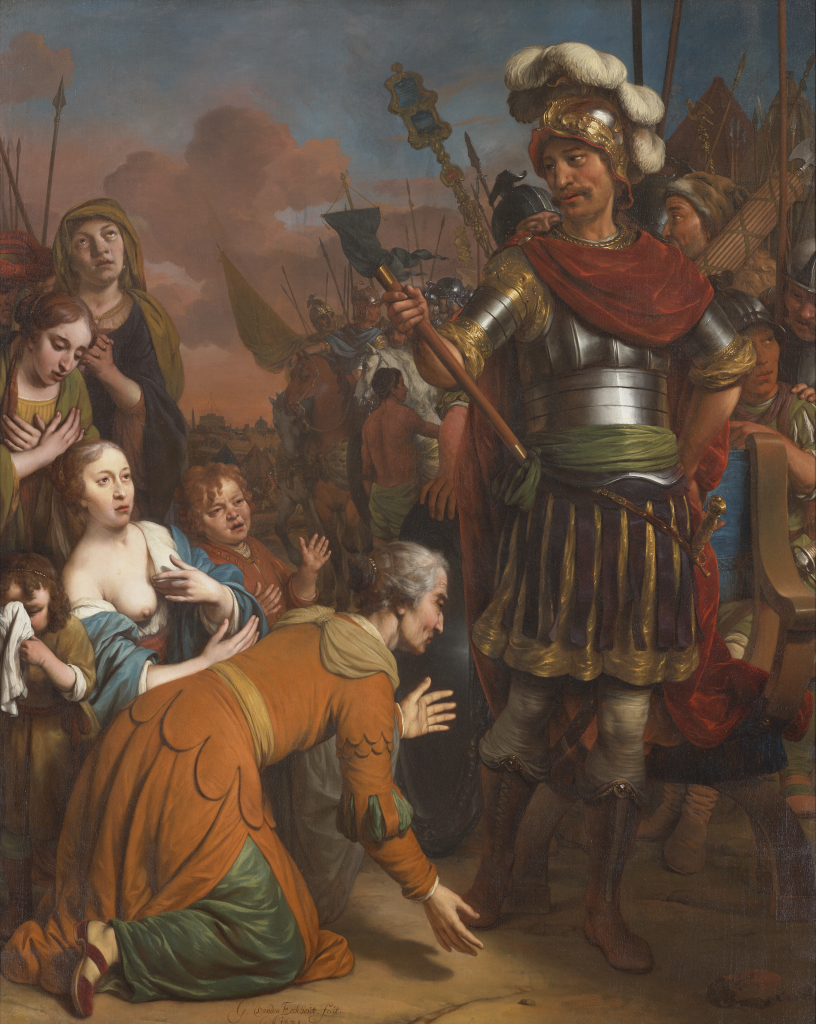 Gerbrand van den Eeckhout, Volumnia Before Coriolanus, 1674, oil on canvas, Museum Purchase, public domain, 2005.19

This work is not currently on view.
Title

Volumnia Before Coriolanus

Artist

Date

1674

Medium

oil on canvas

Dimensions (H x W x D)

83 1/4 in x 66 1/4 in

Inscriptions & Markings

signature; date: G. vanden Eeckhout. fecit. // A 1674., brushed, bottom middle

Collection Area

European Art

Category

Paintings

Object Type

painting

Culture

Dutch

Credit Line

Museum Purchase

Accession Number

2005.19

Copyright

public domain

Terms
Dutch artists used Roman history to address civic virtue. Following his exile from Rome, Coriolanus led the army of a warring neighbor state to victory. Poised to destroy Rome, he was dissuaded by a delegation of women—including his mother and his wife. Plutarch (45–125 CE), whose account Shakespeare follows in his play Coriolanus, identifies Volumnia as the hero's mother who, throwing herself at his feet, declares he will have to trample her to march on to Rome.

Eeckhout, a pupil of Rembrandt (1606–1669), became his life-long friend. Depicting the heroes of antiquity as Dutch men, women, and children of his own time, Eeckhout remained true to Rembrandt's ethic of earthy realism.