Horse and Carriage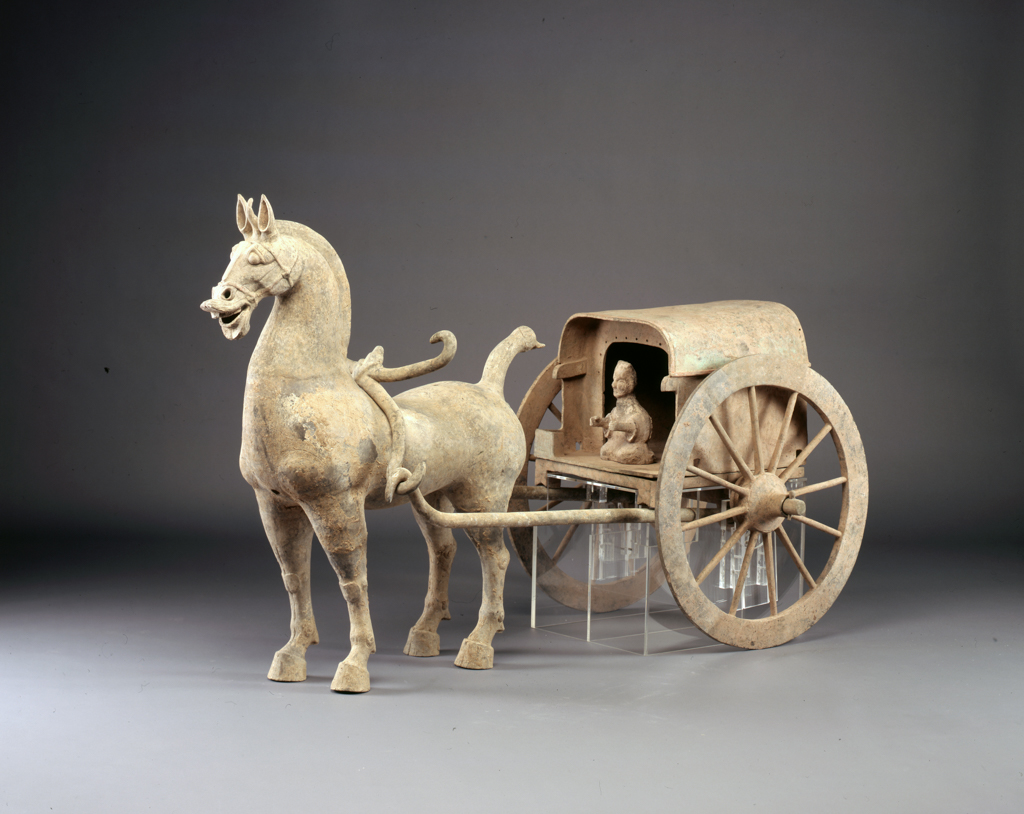 China, Sichuan province, Horse and Carriage, 1st century/2nd century CE, gray earthenware with traces of pigment, The Arlene and Harold Schnitzer Collection of Early Chinese Art, public domain, 2004.114.8A,B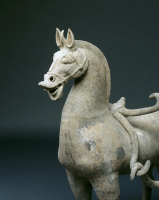 This work is on view.
Title

Horse and Carriage

Related Titles

original language: 彩繪陶二輪車馬俑

Artist

Date

1st century/2nd century CE

Period

China: Eastern Han period (25-220 CE)

Medium

gray earthenware with traces of pigment

Dimensions (H x W x D)

46 1/4 in x 23 in x 41 in

Collection Area

Asian Art

Category

Ceramics

Sculpture

Object Type

figure

model

Culture

Chinese

Credit Line

The Arlene and Harold Schnitzer Collection of Early Chinese Art

Accession Number

2004.114.8A,B

Copyright

public domain

Terms

Location
This carriage is unusual in Han-period art in having a permanent canopy and walls, providing privacy for its occupants. Such carts would have been reserved for use by nobles of high rank, or as a hearse to carry a coffin to a tomb site. Traces of green paint are still visible on the canopy walls.

The artist who made this model paid scrupulous attention to replicating mechanical details of the carriage. There may have originally been reins of a perishable material such as leather or rope.