Debbie #1, from the series I Have Something to Tell You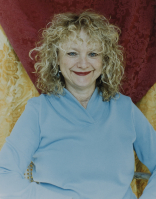 Adrain Chesser, Debbie #1, from the series I Have Something to Tell You, 2003, chromogenic print, The Blue Sky Gallery Collection; Gift of James and Susan Winkler, © unknown, research required, 2004.96.5a
This work is not currently on view.
Title

Debbie #1, from the series I Have Something to Tell You

Related Titles

original language: Debbie #1

series (original language): I Have Something to Tell You

Artist

Date

2003

Medium

chromogenic print

Dimensions (H x W x D)

image: 9 1/2 in x 7 3/8 in; sheet: 13 5/16 in x 10 7/8 in

Inscriptions & Markings

signature: A. Chesser 2003, black ink, verso bottom right

title: DEBBIE #1, black ink, verso bottom left

Collection Area

Photography; Northwest Art

Category

Photographs

Object Type

photograph

Culture

American

Credit Line

The Blue Sky Gallery Collection; Gift of James and Susan Winkler

Accession Number

2004.96.5a

Copyright

© unknown, research required

Terms
In 2004, Adrain Chesser asked his close friends to participate in a project that both draws from and challenges established modes of photographic portraiture. Chesser placed his subjects in front of a backdrop of luxurious curtains taken from his childhood home. Beginning each portrait session by stating, "I have something to tell you," he revealed that he had contracted HIV and had recently been diagnosed with AIDS. Chesser continued to make photographs as the conversation unfolded. Although his subjects presented their best selves to the camera prior to hearing Chesser's declaration, they did not, or could not, suppress subsequent expressions of confusion, surprise, anger, and grief, emotions that are rarely depicted in traditional studio portraits.