The Ponds of Ville d'Avray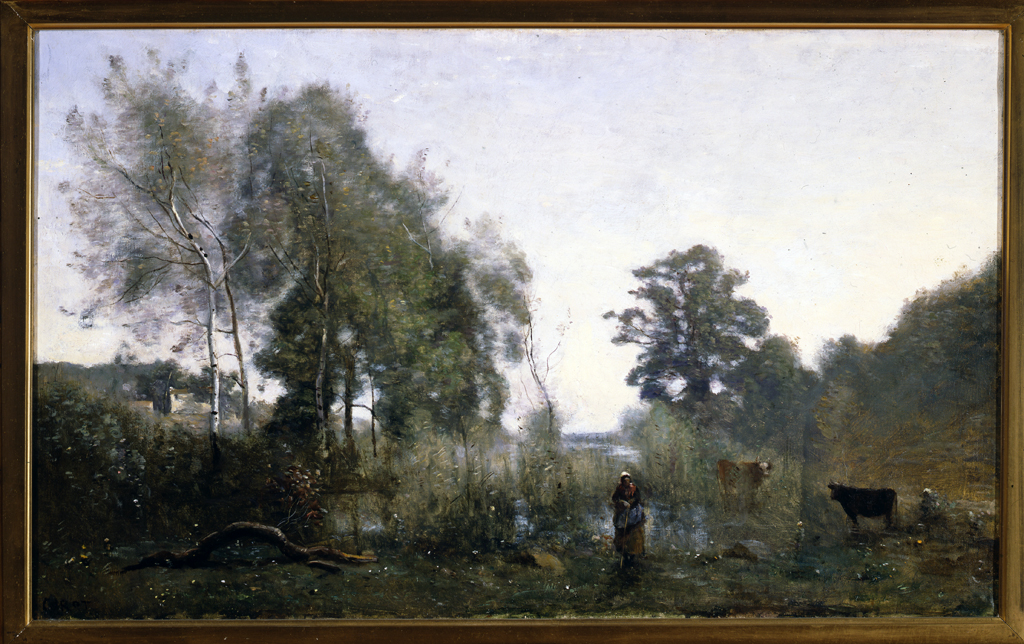 Jean Baptiste Camille Corot, The Ponds of Ville d'Avray, 1867, oil on canvas, Gift of the children of Caroline A. Ladd: Mrs. Helen Ladd Corbett, Mrs. Frederic B. Pratt, William Mead Ladd, Charles E. Ladd and J. Wesley Ladd in memory of their mother, public domain, 13.5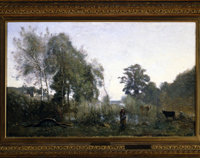 This work is on view.
Title

The Ponds of Ville d'Avray

Artist

Date

1867

Medium

oil on canvas

Dimensions (H x W x D)

17 3/4 in x 29 1/8 in

Inscriptions & Markings

signature: Corot, brushed, lower left

Collection Area

European Art

Category

Paintings

Object Type

painting

Culture

French

Credit Line

Gift of the children of Caroline A. Ladd: Mrs. Helen Ladd Corbett, Mrs. Frederic B. Pratt, William Mead Ladd, Charles E. Ladd and J. Wesley Ladd in memory of their mother

Accession Number

13.5

Copyright

public domain

Terms

Location
In many ways, Camille Corot's The Ponds of Ville d'Avray can be seen as prefiguring Impressionism, as it was likely painted out of doors. It offers a fresh, direct view of a particular landscape and focuses on qualities of light and atmosphere; yet this is not an Impressionist picture. Corot probably used this work as a study for a larger, more finished version of the subject that was included in the Salon of 1868. We would not confuse the grayed palette and elegiac mood of Corot's painting with a work by Renoir or Monet. However, artists like Corot and Eugène Boudin were important influences on the Impressionist movement.