Afternoon Sky, Harney Desert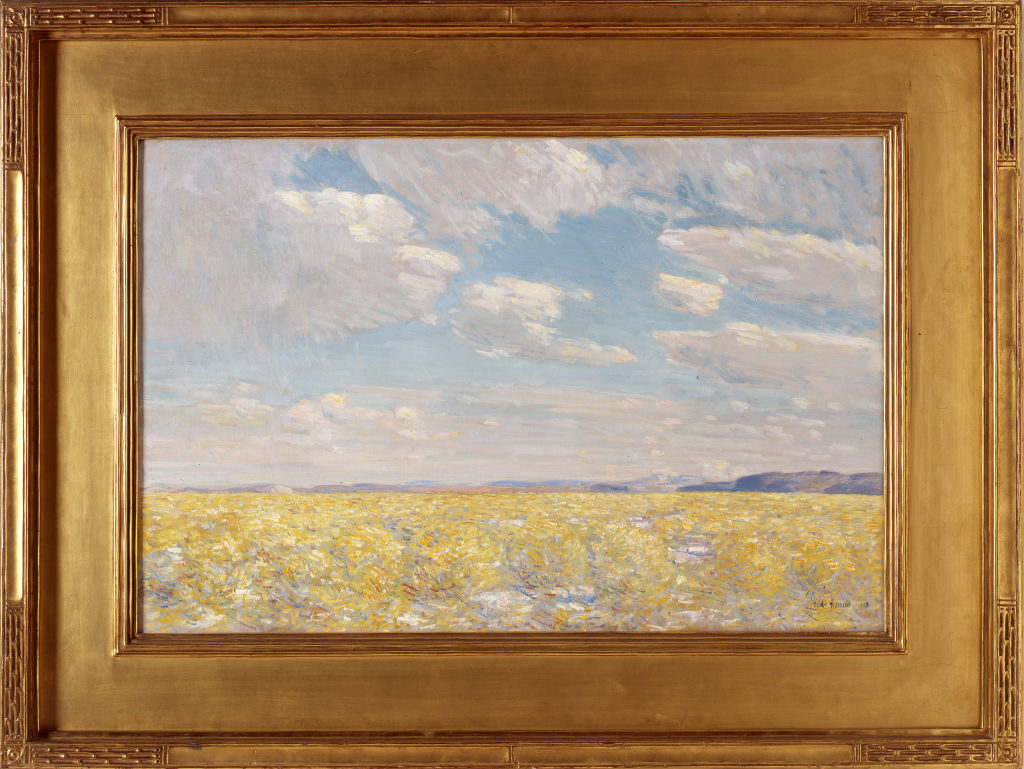 Childe Hassam, Afternoon Sky, Harney Desert, 1908, oil on canvas, Gift of August Berg, Henrietta E. Failing, Winslow B. Ayer, William D. Wheelwright, I.N. Fleischner, and the D.P. Thompson Estate, public domain, 08.1
This work is on view.
Title

Afternoon Sky, Harney Desert

Related Titles

alternate: Afternoon Sky, Alkali and Greasewood

Artist

Date

1908

Medium

oil on canvas

Dimensions (H x W x D)

20 1/8 in x 30 1/8 in

Inscriptions & Markings

signature; date: Childe Hassam 1908, brushed, lower right

Collection Area

American Art; Northwest Art

Category

Paintings

Object Type

painting

Culture

American

Credit Line

Gift of August Berg, Henrietta E. Failing, Winslow B. Ayer, William D. Wheelwright, I.N. Fleischner, and the D.P. Thompson Estate

Accession Number

08.1

Copyright

public domain

Terms

Place Made

Created in and depicts: Oregon

Related Places

Depicts: Harney

Location
Childe Hassam was the first nationally known artist to paint eastern Oregon's remote Harney County. In 1908, he spent some few months near Steens Mountain in the company of his friend C.E.S. Wood. Hassam, who loved the excitement of travel and the challenge of painting new vistas, was enchanted by the brilliant colors, beautiful skies, and endless space of this wilderness. He produced more than two-dozen paintings, many of which were bought by Portland families, and Afternoon Sky, Harney Desert became the first original work of art to enter the Museum's collections.