The Black Hat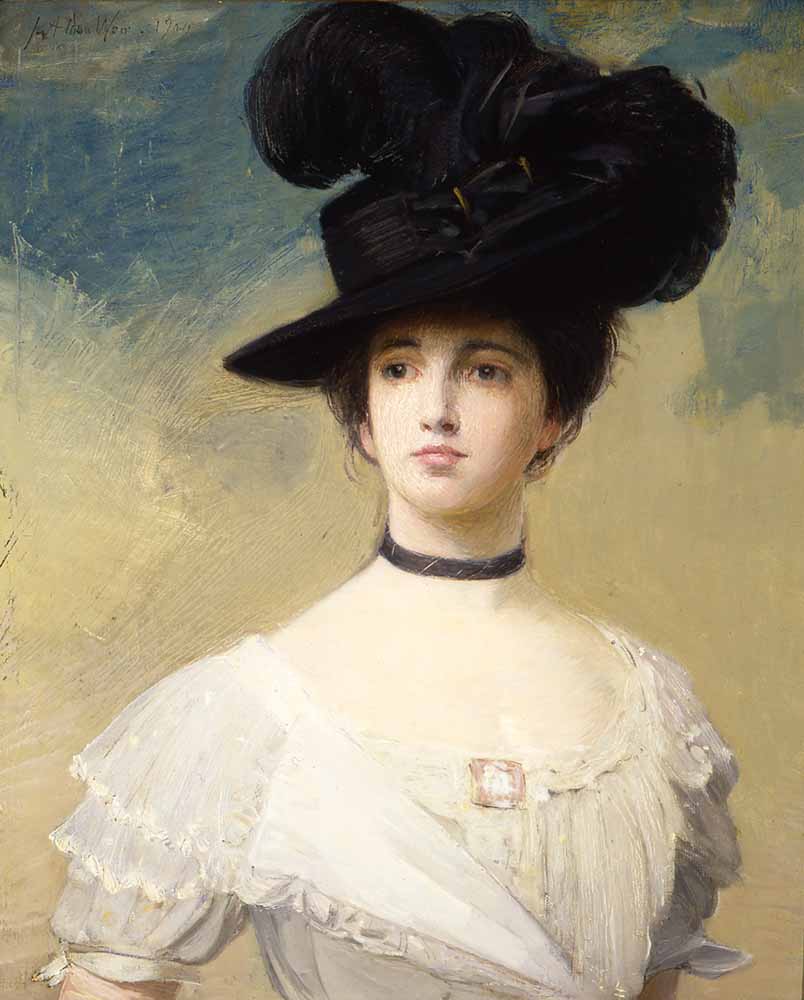 Julian Alden Weir, The Black Hat, 1900, oil on canvas, Gift of Mrs. Frederic B. Pratt in memory of Mr. and Mrs. William S. Ladd, public domain, 15.4
This work is on view.
Title

The Black Hat

Artist

Date

1900

Medium

oil on canvas

Dimensions (H x W x D)

30 1/4 in x 25 in

Inscriptions & Markings

signature; date: J. Alden Weir 1900, brushed, upper left

Collection Area

American Art

Category

Paintings

Object Type

painting

Culture

American

Credit Line

Gift of Mrs. Frederic B. Pratt in memory of Mr. and Mrs. William S. Ladd

Accession Number

15.4

Copyright

public domain

Terms

Location
Toward the end of the 1890s, Julian Alden Weir began creating pictures that were more idealized paintings of elegant models than true portraits. The titles of these paintings, such as The Black Hat, frequently alluded to elements of the subject's costume.

In this painting, we see a self-assured young woman in a simple summer frock and large elaborate hat. Indeed, the painting is in many regards more a portrait of the hat than of the woman whose brow and eyes it shadows. Weir's brush dwells lovingly on the hat, defining the different textures and hues of black in its ribbon, felt brim and luxuriously thick plumes.