George Washington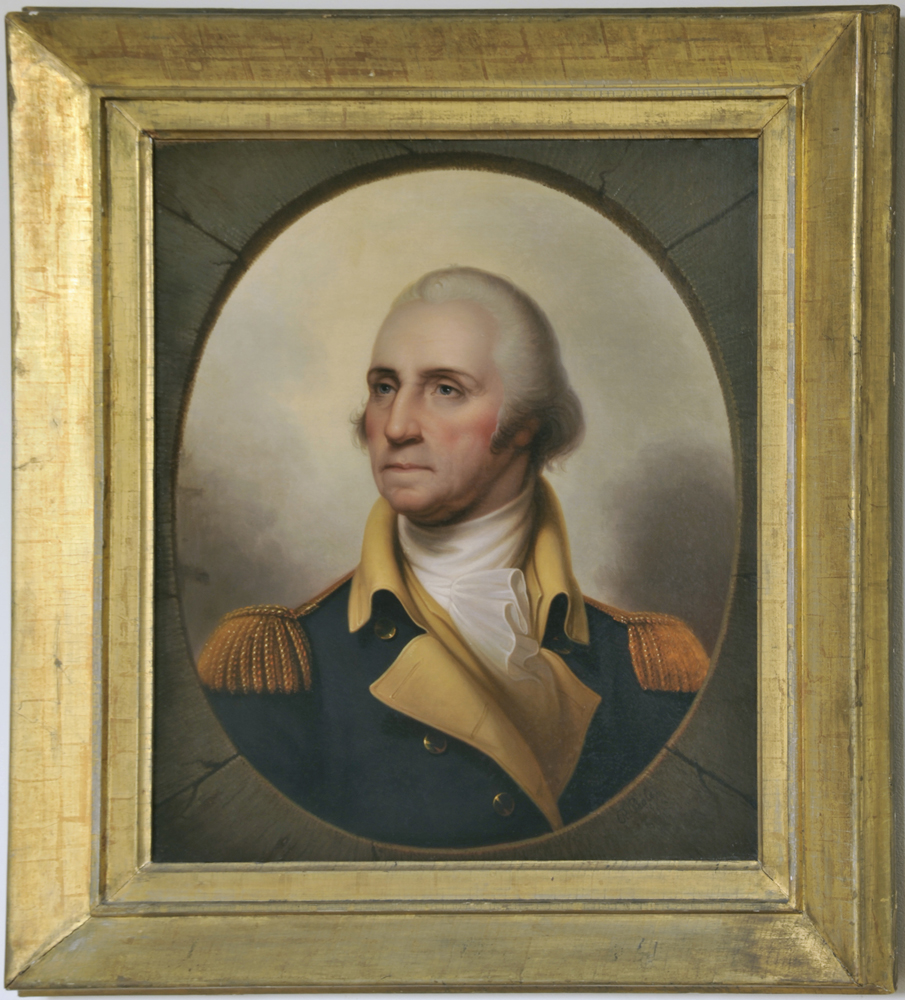 Rembrandt Peale, George Washington, ca. 1850, oil on canvas, Gift of Veronica A. Macdonald and Valerie A. Story, public domain, 2010.7
This work is on view.
Title

George Washington

Artist

Date

ca. 1850

Medium

oil on canvas

Dimensions (H x W x D)

30 in x 25 in

Inscriptions & Markings

signature: R. Peale, brown paint, lower right

Collection Area

American Art

Category

Paintings

Object Type

painting

Culture

American

European

Credit Line

Gift of Veronica A. Macdonald and Valerie A. Story

Accession Number

2010.7

Copyright

public domain

Terms

Location
Rembrandt Peale was one of eleven surviving children of Charles Wilson Peale (1741-1827), the premier American painter by the second half of the 18th century. The senior Peale painted George Washington's portrait seven times. By the beginning of the 19th century, the former president had become a symbolic embodiment of Roman virtue throughout the world. Everyone wanted paintings and prints of him.

The original of Rembrandt's portrait, executed in ca. 1823, showed Washington within a trompé l'oeil oval frame simulating cracked stone (visible around the periphery of the Portland painting), and was meant to equate him with a Roman hero. Implying strength of will, dignity, and emotional fire, it was a patent appeal to patriotism and hero worship, serving to deify its handsome subject. Rembrandt spent the last thirty-five years of his life painting replicas of this work, including the Portland portrait. He lectured throughout the country on the true likeness of Washington, eventually billing himself as "the only living painter who ever saw Washington."