George Washington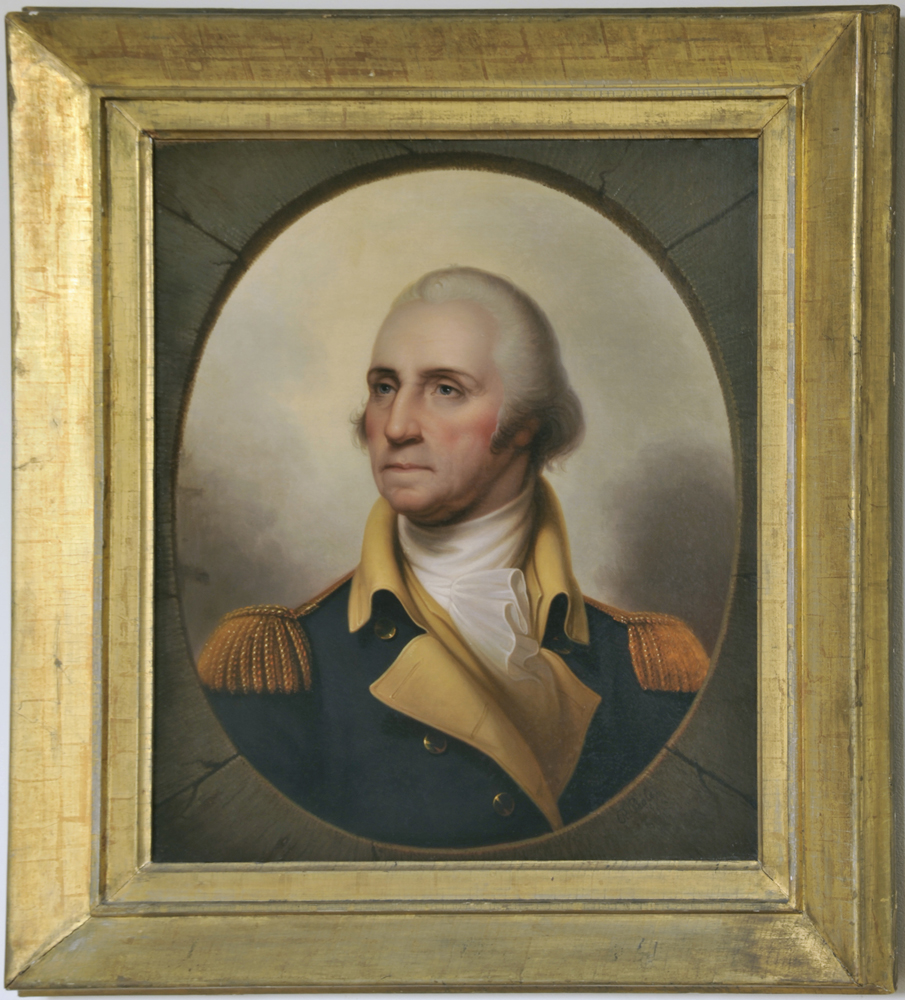 Rembrandt Peale, George Washington, ca. 1850, oil on canvas, Gift of Veronica A. Macdonald and Valerie A. Story, public domain, 2010.7
This work is on view.
Title

George Washington

Artist

Date

ca. 1850

Medium

oil on canvas

Dimensions (H x W x D)

30 in x 25 in

Inscriptions & Markings

signature: R. Peale, brown paint, lower right

Collection Area

American Art

Category

Paintings

Object Type

painting

Culture

American

Credit Line

Gift of Veronica A. Macdonald and Valerie A. Story

Accession Number

2010.7

Copyright

public domain

Terms

Location
Rembrandt Peale was only seventeen years old when he first painted a commanding likeness of President George Washington in 1795. Due to the popularity of the image, as well as the growing nationalism of the young country following the Revolutionary era, Peale replicated the portrait seventy-nine times throughout his career; the Portland Art Museum picture dates to approximately 1850. Throughout the many versions, Peale introduced various neoclassical elements—including the illusion of a stone oval, military dress, and an aquiline or "Roman" nose—to link Washington to the Roman ideals invoked by the Founding Fathers.