Factories at Night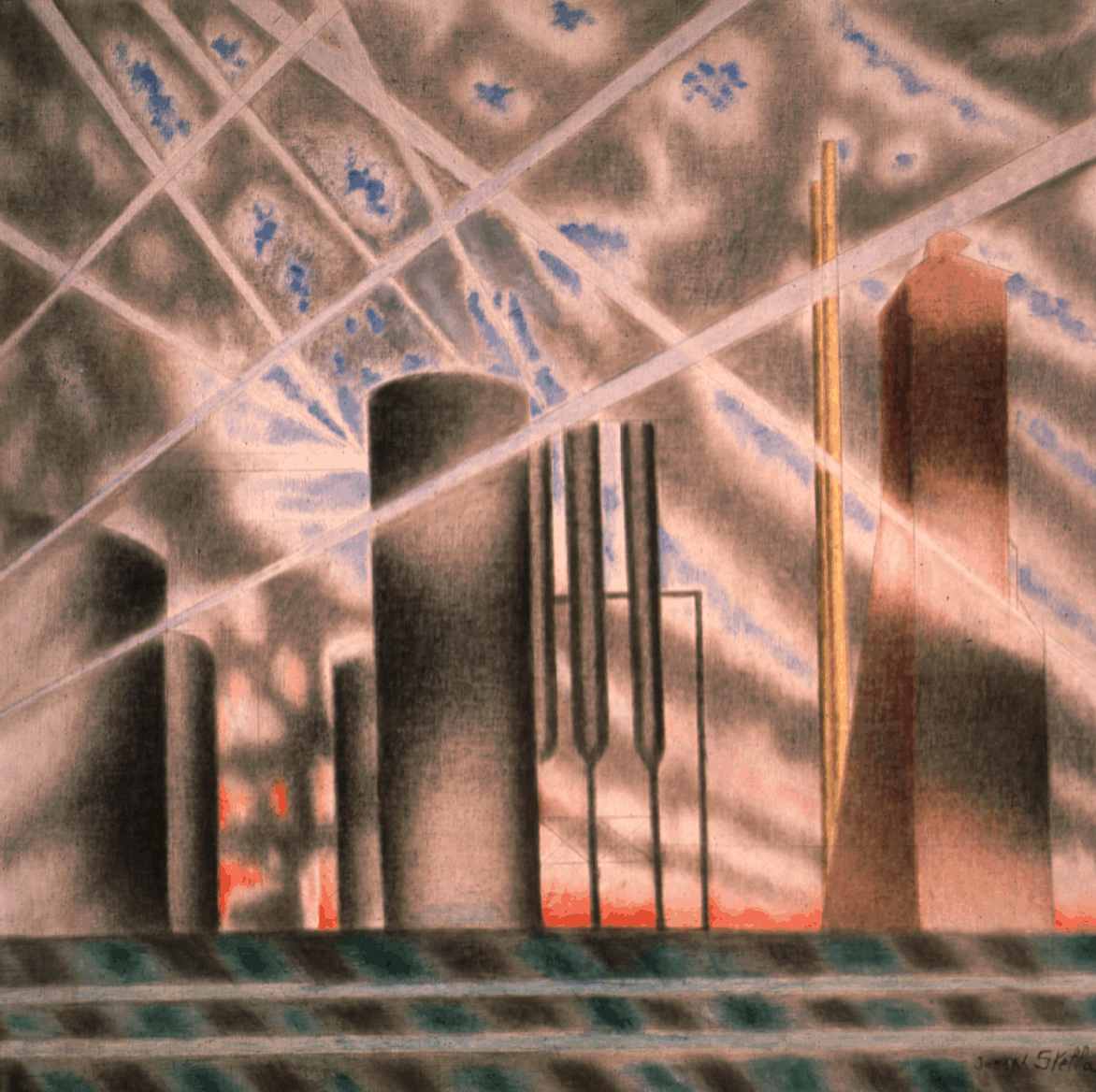 Joseph Stella, Factories at Night, ca. 1936/1943, oil on canvas, Allocated by the U.S. Government, Commissioned through New Deal art projects, public domain, L43.6.12
This work is on view.
Title

Factories at Night

Artist

Date

ca. 1936/1943

Medium

oil on canvas

Dimensions (H x W x D)

36 in x 36 in

Inscriptions & Markings

signature: Joseph Stella, brushed, lower right

Collection Area

American Art

Category

Paintings

Object Type

painting

Culture

American

Credit Line

Allocated by the U.S. Government, Commissioned through New Deal art projects

Accession Number

L43.6.12

Copyright

public domain

Terms

Location
Early in his career, Joseph Stella was strongly influenced by the style and theories of Italian Futurists, whose works and manifestos celebrated the speed and dynamism of the machine age. While working in the Works Progress Administration, he was drawn to the bold, clean shapes of Pittsburgh's industrial landscape with its factory towers and chimneys looming against the sky from which he made numerous sketches and oil paintings of these scenes. In Factories at Night, Stella employed a limited range of colors in order to focus on the massive cylindrical forms of the buildings and the clouds in mottled sky intersected by beams of light that draw the viewer's eye upward. The hard edges of the work are blurred somewhat by Stella's thin application of paint, lending this composition a certain element of theatricality.