Structure #10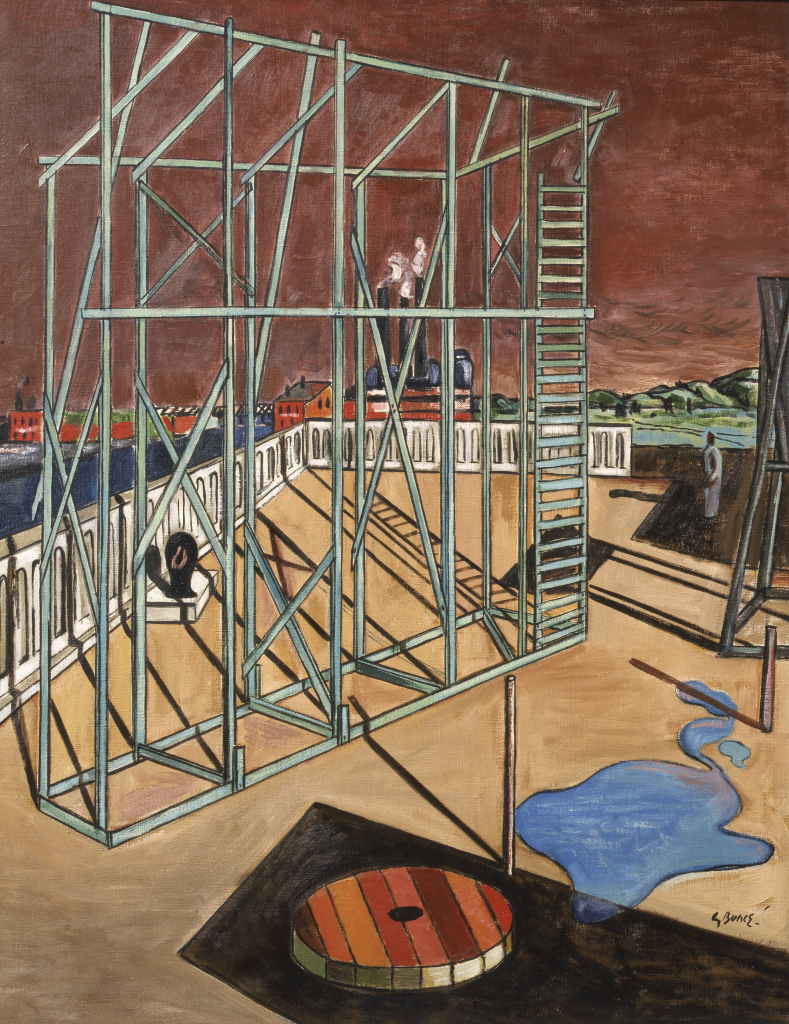 Louis Bunce, Structure #10, 1939, oil on canvas, Courtesy of the Fine Arts Collection, U.S. General Services Administration. New Deal Art Project, public domain, L42.5
This work is not currently on view.
Title

Structure #10

Artist

Date

1939

Medium

oil on canvas

Dimensions (H x W x D)

36 3/16 in x 28 1/8 in

Inscriptions & Markings

signature: L. Bunce, brushed, lower left

inscription: Oregon W.P.A. Art Project, plate on bottom center of frame

Collection Area

Modern and Contemporary Art; Northwest Art

Category

Paintings

Object Type

painting

Culture

American

Credit Line

Courtesy of the Fine Arts Collection, U.S. General Services Administration. New Deal Art Project

Accession Number

L42.5

Copyright

public domain

Terms
During the late 1930s, Louis Bunce, like many American artists, began working on the Federal Art Projects. He painted murals for the post offices at St. Johns and Grants Pass and created a large number of easel paintings, which were distributed to various government and public organizations, including the Portland Art Museum. He also served as teacher and then Assistant Director for the community art center in Salem from 1937 to 1939.

In 1945, after wartime work in an Oregon shipyard, Bunce became an instructor of painting and graphics at the Museum Art School. As can be seen in Structure #10, Bunce was experimenting with the vocabulary of Surrealism in the late 1930s and, following larger trends in American art, his work in the subsequent decades moved through Cubism into full abstraction.