William LaRue, Point Lobos, California, 1960, No. 4 from Sequence 15A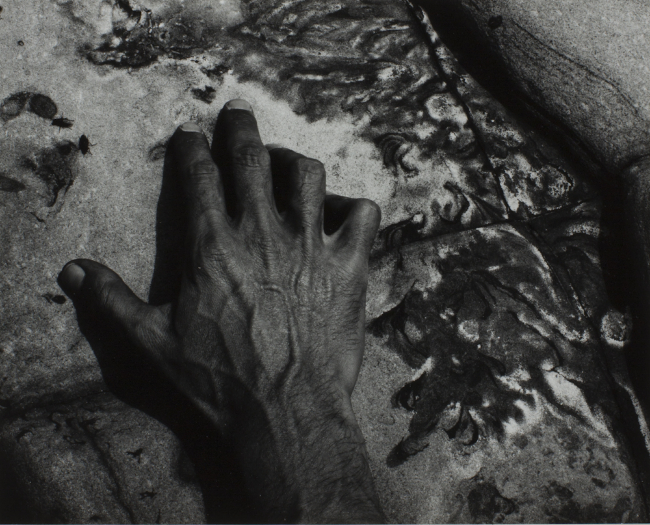 Minor White (American, 1908-1976), William LaRue, Point Lobos, California, 1960, No. 4 from Sequence 15A, sequenced 1960, gelatin silver print, Gift of Judy Hatton, © Trustees of Princeton University. Reproduced with permission of the Minor White Archive, Princeton University Art Museum, 94.57.4
This work is not currently on view.
Title

William LaRue, Point Lobos, California, 1960, No. 4 from Sequence 15A

Related Titles

original language: William LaRue, Point Lobos, California, 1960

series (original language): Sequence 15A

Artist

Date

1960

Medium

gelatin silver print

Dimensions (H x W x D)

image/sheet: 6 1/4 in x 7 3/4 in

Inscriptions & Markings

sequence number: "4a", graphite, verso, BL corner

Collection Area

Photography

Category

Books, Portfolios, and Manuscripts

Photographs

Object Type

photograph

Culture

American

Credit Line

Gift of Judy Hatton

Accession Number

94.57.4

Copyright

© Trustees of Princeton University. Reproduced with permission of the Minor White Archive, Princeton University Art Museum

Terms
Rather than creating portfolios, White preferred to work in what he called sequences—painstakingly assembled and periodically reworked groupings that he likened to a "cinema of stills." He explained that a sequence "must be long enough, either in number of photographs or time of study, to sustain the viewer until he has directly experienced the inner 'meaning' or 'message' or 'manifestation' or Being. The viewer who is willing to bring his heart, mind, viscera, and intuition to play upon a Sequence will reach an understanding." White used photographs to express his own emotions and spiritual beliefs as well as to evoke emotions in others.

William LaRue, the only figure in this sequence, participated in White's first Oregon photography workshop in 1959. He became White's travel companion and assistant, and also appears in Sequence 17. White, who established his photography career in Portland in the late 1930s and later taught in New York and Massachusetts, continued his Oregon workshops through 1965.