Latona and the Peasants of Lycia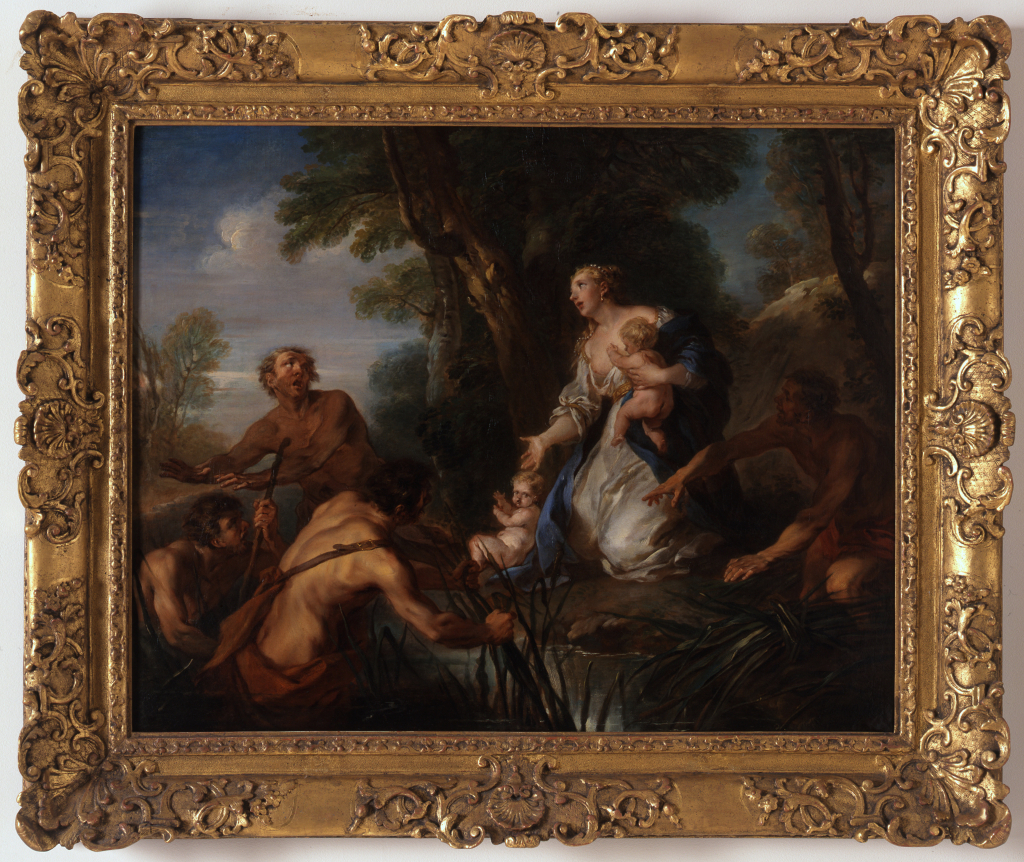 François Lemoyne, Latona and the Peasants of Lycia, 1721, oil on canvas, Bequest of Dr. Edwin Binney, 3rd, public domain, 94.30.3
This work is on view.
Title

Latona and the Peasants of Lycia

Artist

Date

1721

Medium

oil on canvas

Dimensions (H x W x D)

30 1/2 in x 38 1/2 in

Collection Area

European Art

Category

Paintings

Object Type

painting

Culture

French

Credit Line

Bequest of Dr. Edwin Binney, 3rd

Accession Number

94.30.3

Copyright

public domain

Terms

Location
Lemoyne continued the Louis XIV tradition of grand history painting with mythological and religious subjects, as seen in his important commissions for the Church of Saint Sulpice in Paris and the chateau of Versailles. In 1736, his decoration of the Salon of Hercules at Versailles won him the highly prized appointment as First Painter to the King over his rival, Jean-François de Troy. His triumph was short-lived, however, as he committed suicide in the following year.

Latona and the Peasants of Lycia depicts the goddess Latona, or Leto, who bore two children, Apollo and Artemis, to Zeus, king of the gods. Fleeing the wrath of Queen Hera, Latona reached the island of Lycia. When peasants she encountered at a pond refused her water, Latona cursed their rudeness, turning them into frogs. In Lemoyne's painting, the startled rustics are on the verge of their unhappy transformation.