A Shipwreck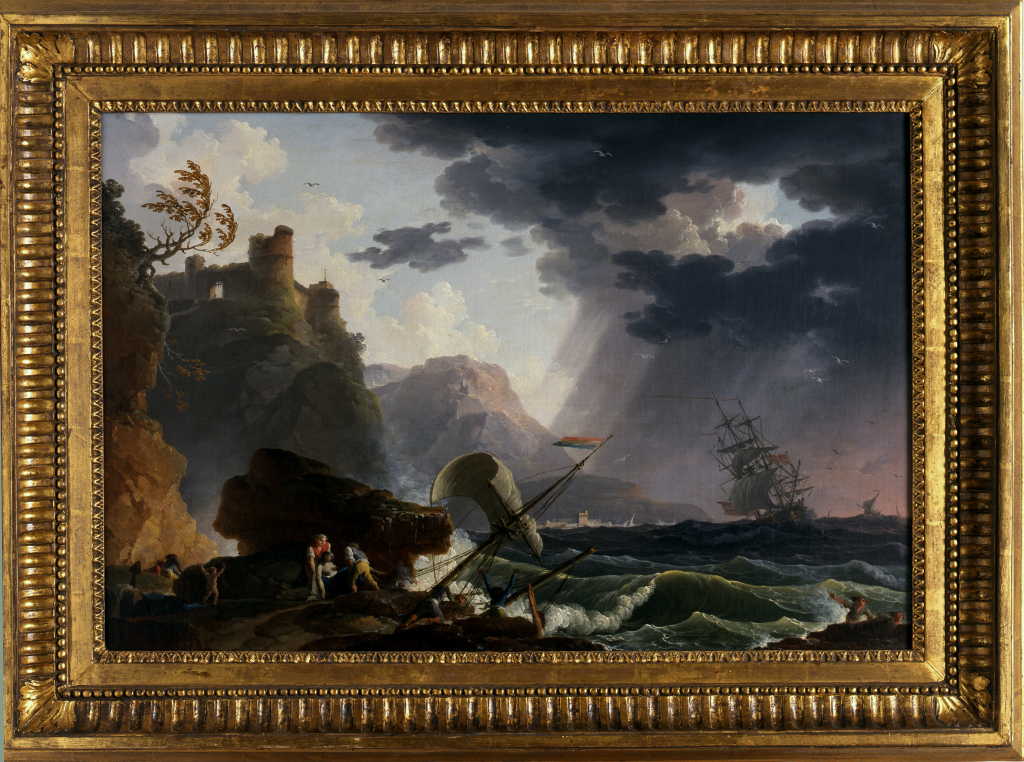 Charles-François Lacroix, A Shipwreck, 1763, oil on canvas, Bequest of Dr. Edwin Binney, 3rd, public domain, 94.30.1
This work is on view.
Title

A Shipwreck

Artist

Date

1763

Medium

oil on canvas

Dimensions (H x W x D)

19 in x 29 1/4 in

Inscriptions & Markings

signature/maker's mark: Signed and dated lower left"Lacroix, 1763"

Collection Area

European Art

Category

Paintings

Object Type

painting

Culture

French

Credit Line

Bequest of Dr. Edwin Binney, 3rd

Accession Number

94.30.1

Copyright

public domain

Terms

Location
This prolific French artist spent much of his career in Rome, where he was recorded from the 1750s, but he also exhibited in the Salon de la Correspondence in Paris in 1780 and 1782. His works were extremely popular and were reproduced in numerous engravings. His poetic compositions foreshadow Romanticism, with their waterfalls, storms, shipwrecks, and volcanic eruptions, all demonstrating the forces of nature.

Charles-François Lacroix, known as Lacroix de Marseilles, studied with Joseph Vernet and worked in Rome during the early 1750s. He established himself as a painter of seascapes, of capricci, or imaginary landscapes, and of natural disasters, which satisfied the contemporary taste for images of such spectacles and acts of God. In 1757, Lacroix traveled to Naples, to paint several views of the eruption of Mount Vesuvius.

A Shipwreck combines the elements of romantic horror: beauty, fear and pathos. We are drawn to the exquisitely rendered waves and the dramatic light of the composition. We are reminded of man's helplessness as the elegant ship is dashed on the rocks, and the battered bodies are strewn along the shore. The forlorn figures on the right call to us for help and for pity.