Famille Rose Nine Peaches Vase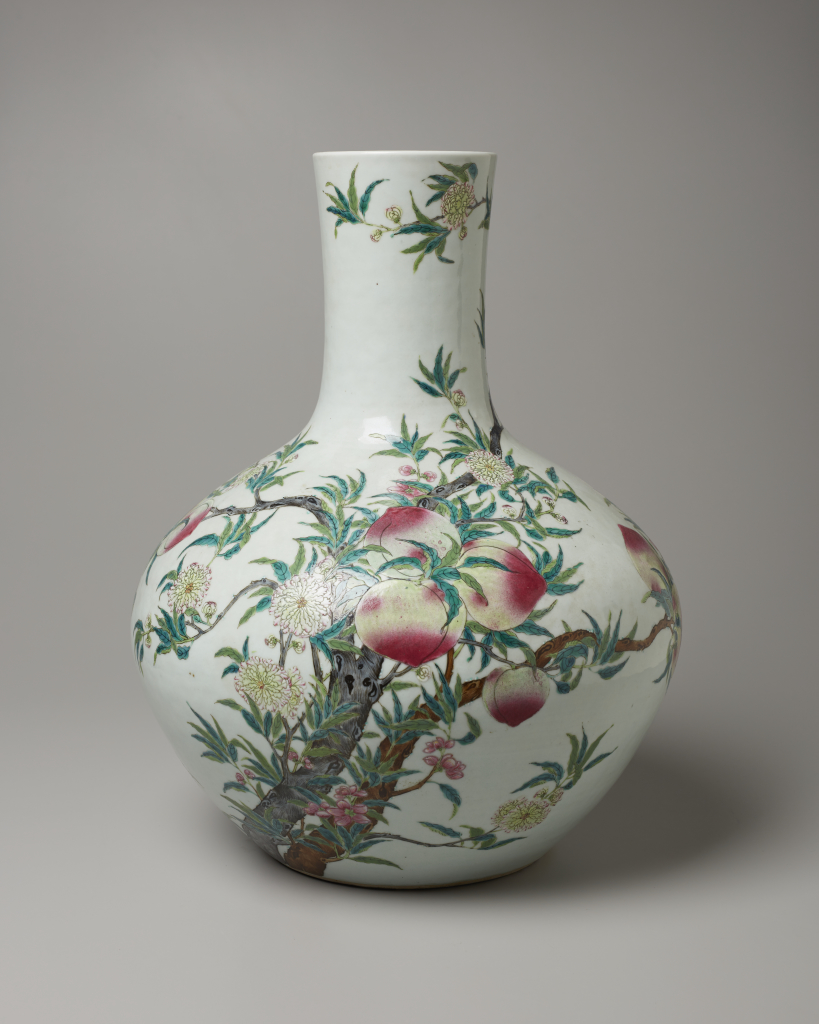 China, Jiangxi province, Jingdezhen kilns, Famille Rose Nine Peaches Vase, 19th century, porcelain with overglaze enamel painting with Dai Qing Qianlong nian zhi (made during the Qianlong reign) in underglaze blue, Gift of Mrs. Margaret Petti, public domain, 94.24.1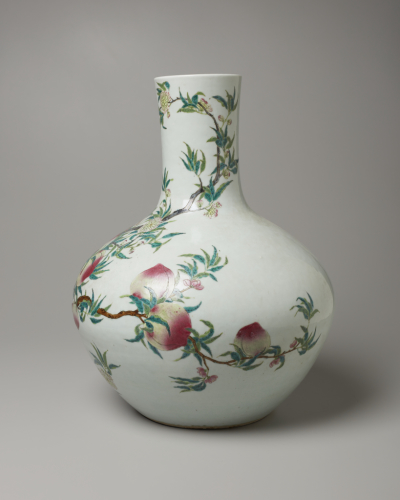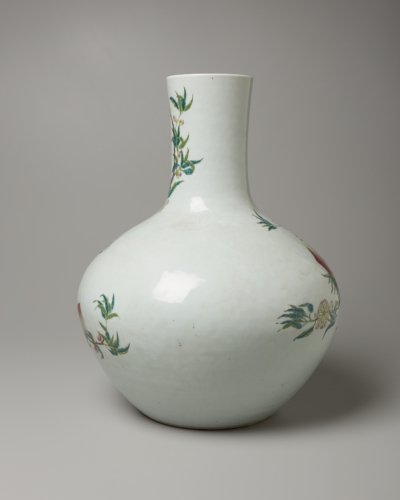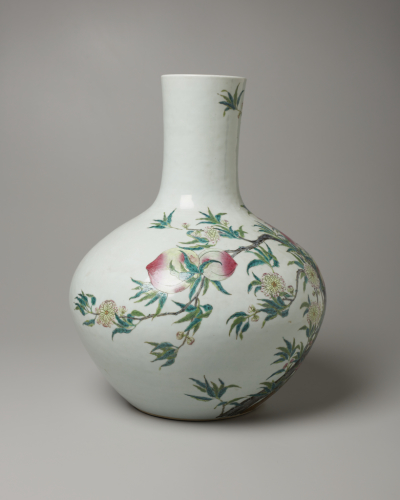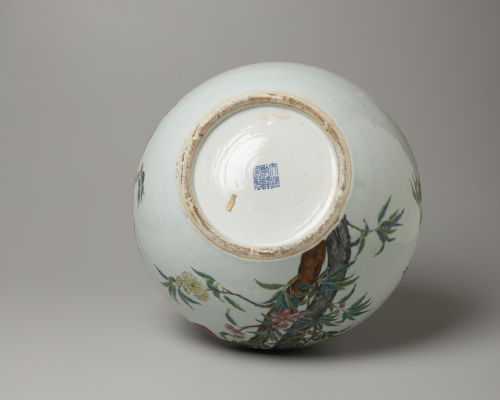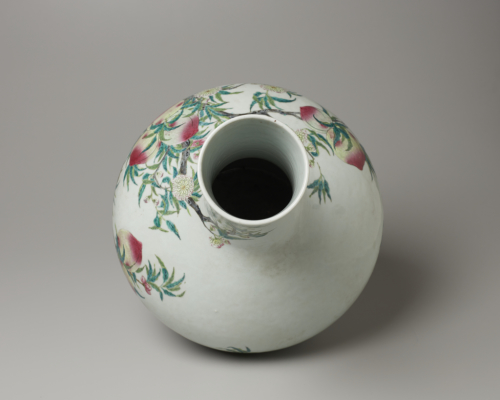 This work is on view.
Title

Famille Rose Nine Peaches Vase

Related Titles

original language: 粉彩九桃紋壺 中國江西省景德鎮窯 清

Artist

Date

19th century

Period

China: Qing Dynasty (1644-1911)

Medium

porcelain with overglaze enamel painting with Dai Qing Qianlong nian zhi (made during the Qianlong reign) in underglaze blue

Dimensions (H x W x D)

21 3/4 in x 18 in diam.

Inscriptions & Markings

inscription: Dai Qing Qianlong nian zhi 大清乾隆年製 (made during the Qianlong reign), underglaze blue, base Language: Chinese

Collection Area

Asian Art

Category

Ceramics

Object Type

jar

Culture

Chinese

Credit Line

Gift of Mrs. Margaret Petti

Accession Number

94.24.1

Copyright

public domain

Terms

Location
In Chinese lore, peaches symbolize immortality, and the number nine represents perfection and the eternal. The two auspicious motifs are brought together in this boldly decorated vase, where nine ripe peaches in beautiful shades of pink and pale yellow are scattered among blossoms and leaves.

Although this vase bears an inscription on its base attributing it to the reign of Emperor Qianlong (1736–1795), the slightly flattened shape of the body and the colors of the overglaze enamels are more typical of nineteenth-century wares.