Bodhisattva Avalokiteśvara Welcoming the Faithful to Paradise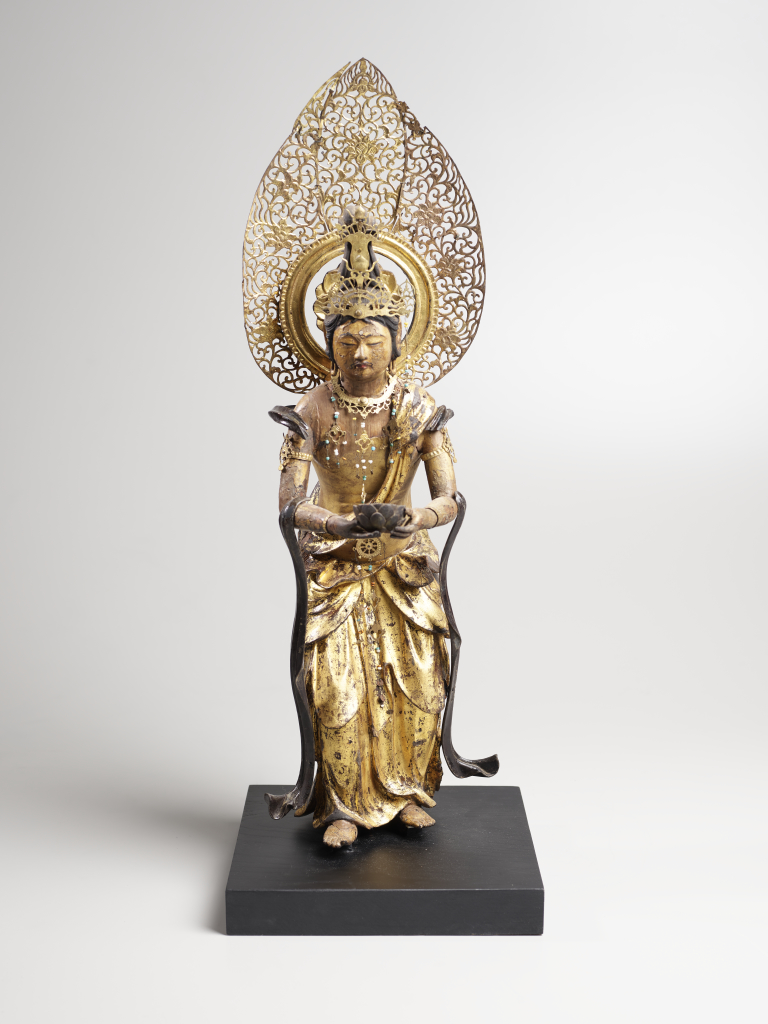 Japan, unknown artist, Bodhisattva Avalokiteśvara Welcoming the Faithful to Paradise, late 12th/13th century, lacquered and gilded wood with gesso, gilt metal, and glass beads, Bequest of Jerome D. Davis, public domain, 94.16a-c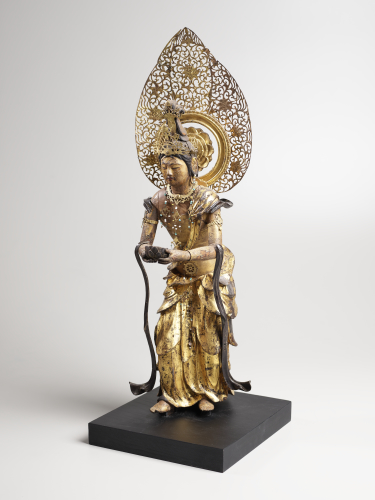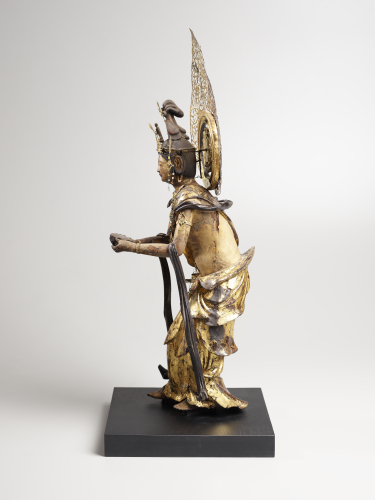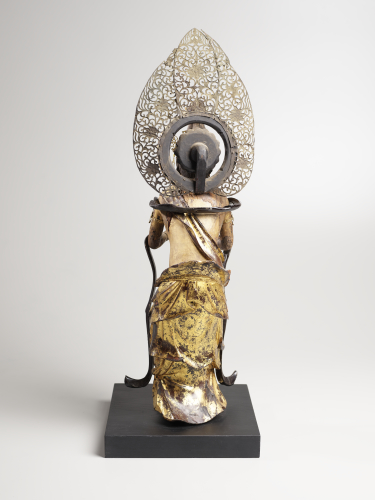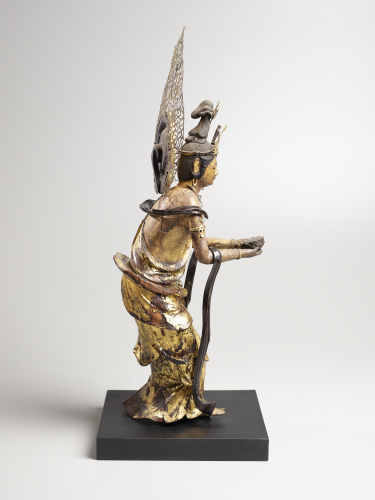 This work is not currently on view.
Title

Bodhisattva Avalokiteśvara Welcoming the Faithful to Paradise

Related Titles

alternate: Kannon Bosatsu Welcoming the Faithful to Paradise

Date

late 12th/13th century

Period

Japan: Kamakura period (1185-1333)

Medium

lacquered and gilded wood with gesso, gilt metal, and glass beads

Dimensions (H x W x D)

30 in x 9 1/2 in

Collection Area

Asian Art

Category

Sculpture

Object Type

sculpture

Culture

Japanese

Credit Line

Bequest of Jerome D. Davis

Accession Number

94.16a-c

Copyright

public domain

Terms
Kannon is the Japanese name for Avalokitesvara, the Buddhist bodhisattva of compassion. While the Buddha can seem remote, Kannon is actively engaged in the world, aiding those in need. In this sculpture, the deity leans forward, offering the believer a lotus seat that will transport him or her to Amida's Western Paradise in the afterlife.

The lively pose is inspired by the Pure Land School of Buddhism, which teaches that everyone can attain salvation by fervently calling upon the name of the Buddha Amida. In the next life, the faithful will be reborn in his Western Paradise, like lotus buds that rise pristine above the waters of a muddy pond. Faith in Amida's Western Paradise reached a fever pitch in Japan during the Kamakura period (1185–1333), when this Kannon was made.